What Clothes Do I Need to Bring to College?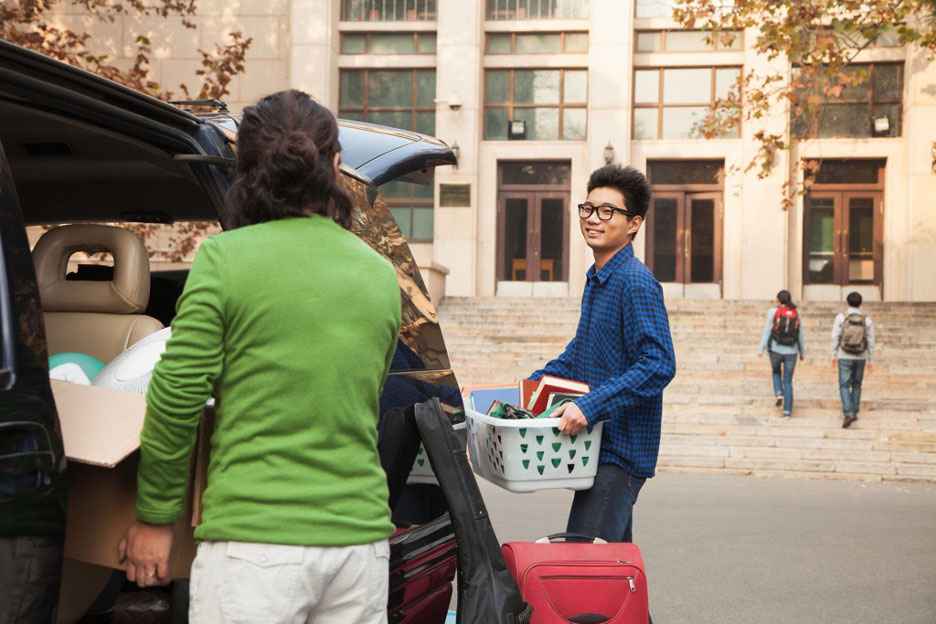 Most college students quickly learn that you can't bring everything you own to school. Whether you're sharing an apartment or packed into a teensy dorm room, space is usually at a premium. Knowing what clothes to bring to college can help, even if you rent a student storage unit. The goal is to prepare for any situation without overpacking—a common mistake for many freshmen, especially those who love clothes!
Though the climate and other factors affect what you should bring, this college clothes packing list will help you get on the right track.
Create a Weather-Friendly College Clothes Packing List
College dorm closet storage can be compact. If you are going home on every break, save space by bringing only enough for the season. If not, let the climate guide your choices. You can't go wrong with layering, especially in cooler temperatures where your walk to class can be cold but classrooms are warm. Opt for basics plus your favorite clothing when possible. Start with two weeks' worth of socks and underwear; you can add to your supply cheaply if necessary. Bring plenty of comfortable clothes that fit well for any day of the week while lounging or studying. Don't forget shower shoes, too!
Unless you're attending school in a hot, arid place, rain boots help keep your feet dry and warm. Consider investing in Hunter boots and buying boot inserts to convert them to winter boots for winter climates. Duck boots can also double as rain and winter gear. An interchangeable coat that converts from a fall or spring jacket to a winter coat is another wise place to put your money. In addition, make sure to grab your favorite hats and a pair of gloves.
What Clothes to Bring to College (Besides Hoodies and Jeans)
While most students spend a lot of time in tees, jeans, and sweats, prepare yourself for the less common dressy occasion. If job interviews are on the horizon, bring an appropriate outfit. If you love hitting the town, remember to bring outfits that make you feel confident. Just choose these special-event clothes wisely, as storage space is limited in apartments and college dorms.
The amount of clothes you bring to college may also depend on how far away from home you have to travel. For instance, if you live within reasonable driving distance of your family's home, you might regularly visit to swap out some clothes (and sneak in a load of laundry while you're at it). On the other hand, if you have a more extended trip or less room for packing clothes, you can plan to purchase some from a budget-friendly or secondhand store after you arrive on campus.
Make the Most of College Dorm Closet Storage
Maximize your closet space with plastic bins, an affordable organizer, or hanging hooks on the doors and walls. A self storage unit near your college campus gives you yet another way to maintain your ideal school wardrobe—both during and between semesters. Use our handy online storage unit size guide so you'll have just enough room without spending more than you need to.
Declutter Your College Dorm or Apartment with Student Storage
It's essential to create a college clothes packing list that works for you, from saving precious college dorm closet storage to being prepared for special events and all kinds of weather. If narrowing down which clothes to bring to college is more challenging than expected, a student storage unit may be the answer. With locations near multiple universities, National Storage is happy to serve students at facilities in Michigan and Ohio. Reserve a unit online today, or call or visit to chat with our friendly staff.
More From National Storage