How Self Storage Can Help College Students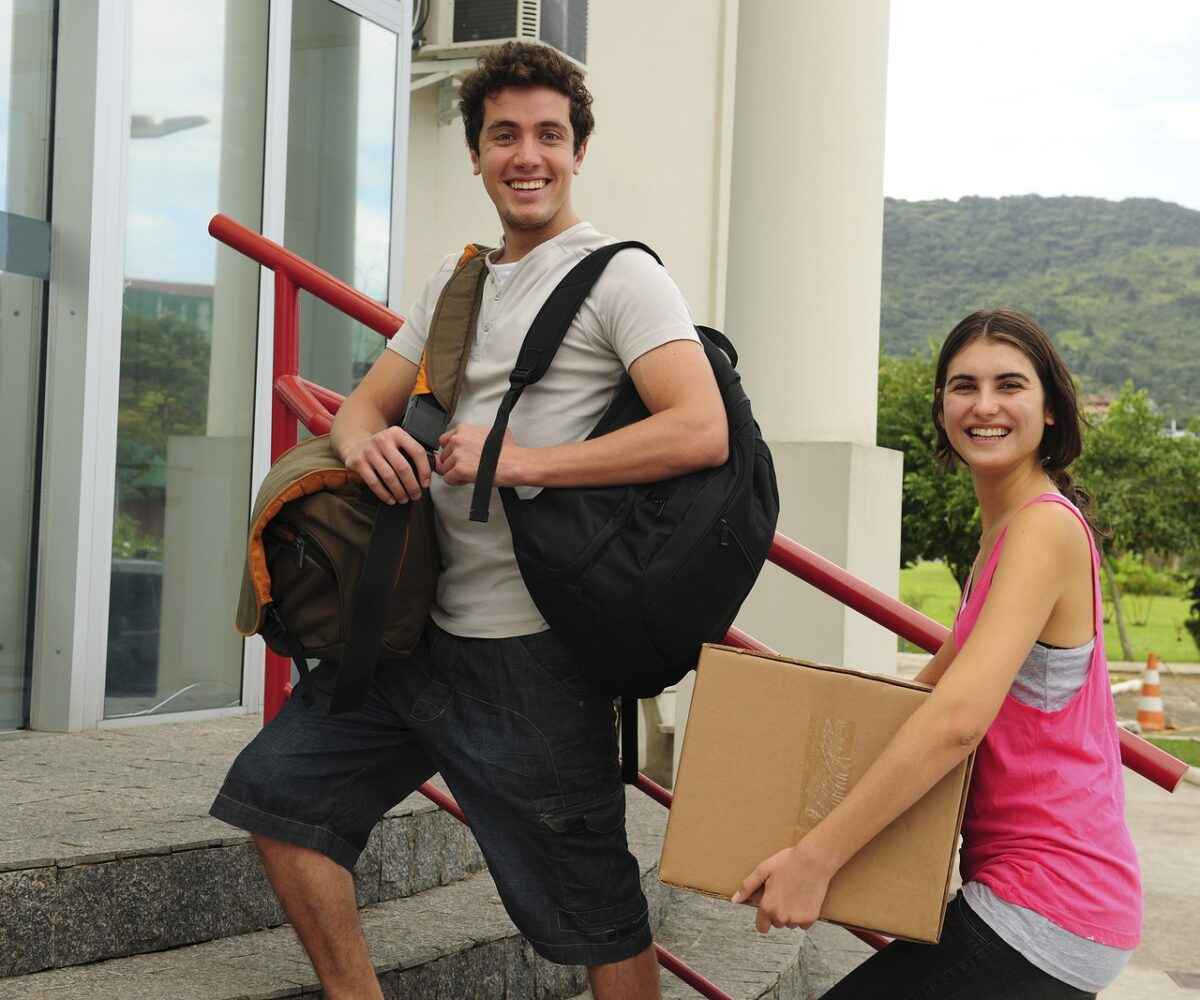 Doesn't it seem like just yesterday that you were celebrating taking your last final and the end of the school year? It's hard to believe how fast the summers seem to fly by.
Just like spring and graduation season, back to school time is another time of transition for students and their families. It's also a time where the home can get easily cluttered with books, sporting equipment, musical instruments and projects! It is important to stick to an organization plan during these months. If you do not have room to store the added back to school equipment, then place the items in a self storage unit until you need them.
For college students, especially freshmen leaving home for the first time, it's time to get prepared for all the changes ahead. College students need to pack for living in a much smaller space. A student needs to be selective in the items that they need to take to school with them. They will need to downsize their belongings in order to fit in the smaller dorm rooms. Self storage is a great option for both college students and their families. National Storage understands the importance of renting self storage units to college students, and along with promotions just for college students, we offer your first month rental free!
So how can renting a self storage unit help a college student?  Well, first of all, the student living quarters at many campuses can be very tight, and storage space is almost always an issue in your dorm room or apartment. Renting a self storage unit close to the campus will allow you to have access to your belongings, and will also get them out of your parents' house! If you are living most of the year on campus, you'll want to be able to get to your things as you need them.
Most self storage facilities offer month-to-month rentals, which is perfect for the college student to store items in-between school years. Storing your personal items in a self storage unit gives you peace of mind that your items will be safe and secure for the time that you are away from school, whether you are going home for a break or perhaps studying abroad. This is also a great option for students who do not have a way to transport their items back and forth from home.
Keep in mind when you're renting a storage unit to rent the correct size. Most students find that a 5 x 5 unit, which holds about as much as a walk-in closet, is just the size they need. You can store clothes, electronics and books in this size space.  If you have furniture and mattresses to store along with smaller items, a 5 x 10 unit should suffice.
National Storage have convenient locations near Michigan State University, University of Michigan, Western Michigan University, Eastern Michigan University, Grand Valley State University, Notre Dame, and University of Dayton.  Stop by today for all your storage needs!
More From National Storage