How to Move and Find a Place to Live on Short Notice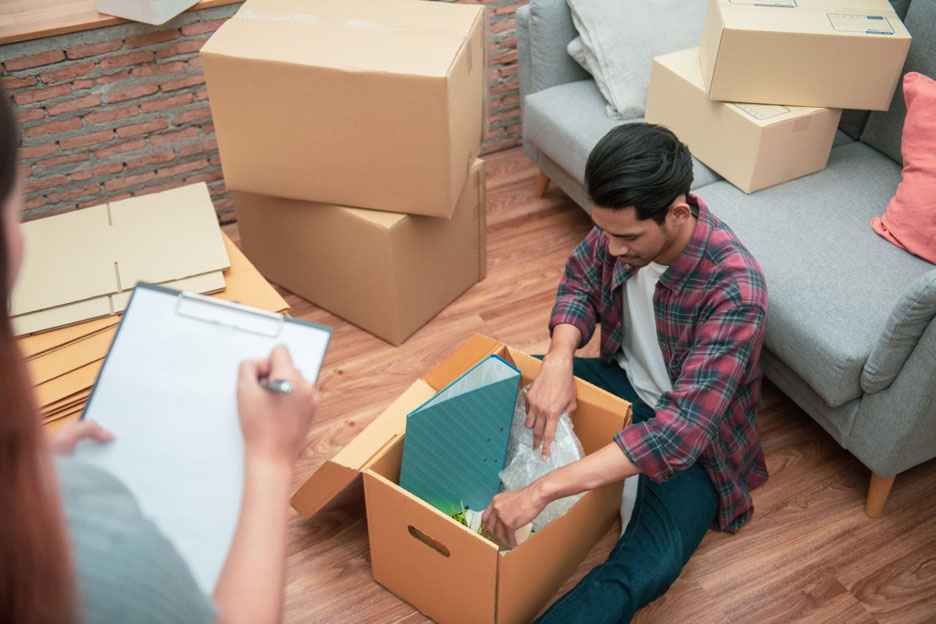 Life comes with unexpected ups and downs that sometimes result in a sudden move. Whether you're moving for the short term or long term, the process takes time—but that doesn't mean you have enough of it. No matter your situation, the National Storage team has tips for securing last-minute moving help, a place to live, and self storage solutions for during the transition.
Moving Tips for Last-Minute Maneuvers
Your move may be quick and overwhelming, but it's never too late to create a plan for yourself. First, write a moving checklist with goals and deadlines to stay organized and hold yourself accountable. In addition to a checklist, create a packing list of essential items you don't want to forget. The packing list is helpful to begin with and add to during the process as a reminder.
A sudden move can stem from a positive or negative change in your life, so don't hesitate to reach out for help. Ask friends, family members, or neighbors to assist you during this transition, and consider other available resources in your area, such as affordable moving companies for hire.
How to Pack with a Quick Deadline
Packing might be the trickiest part to tackle during a move, especially without a lot of time. Reference your checklist for guidance and take it one room at a time. Take advantage of any trash bags, suitcases, and boxes you have to pack and label your belongings. If you need more supplies, consider purchasing a pre-packaged moving kit—or if you're in Michigan or Ohio, check out the packing and moving supplies at your local storage facility to help support an efficient move.
Don't stress too much about packing perfectly. Instead, label and sort your belongings into broad categories like "bathroom," "office," and "kitchen" so you'll have a general idea of what goes where whenever you get to your new place. The goal is to group items that belong in similar areas around your home, then pack them together securely and comfortably.
As you begin packing, be sure to set aside any essential items you may need during the move (such as electronic chargers, medication, clothes, and toiletries), so you don't waste any time searching for them later. Additionally, note what is going to your new home and what goes into a storage unit.
How to Secure a Place to Live on Short Notice
When you're suddenly relocating for a job in a new area or waiting for your home renovations to be finished, you will need to secure housing. If you are moving to an area where you plan to stay for a while, finding the perfect place on short notice may not be realistic.
Short-term housing is a convenient, flexible solution, including many furnished rental options. With month-to-month or other shorter leasing agreements, you'll have a sufficient amount of time to figure out your next step. Of course, your transitional period depends on your situation, but short-term housing can alleviate the last-minute stress of moving.
Finding Last-Minute Moving and Storage Help near You
Depending on where you are moving, you may not have enough room for all of your belongings. That's why a self storage unit may be the space solution for you during your moving process. With varying unit sizes and month-to-month rentals, National Storage offers short-term and long-term storage alike. Moving to somewhere in Michigan or Ohio? Find a storage facility near you or conveniently rent or reserve your unit online today!
More From National Storage