What Is the Best Long-Term Storage Solution?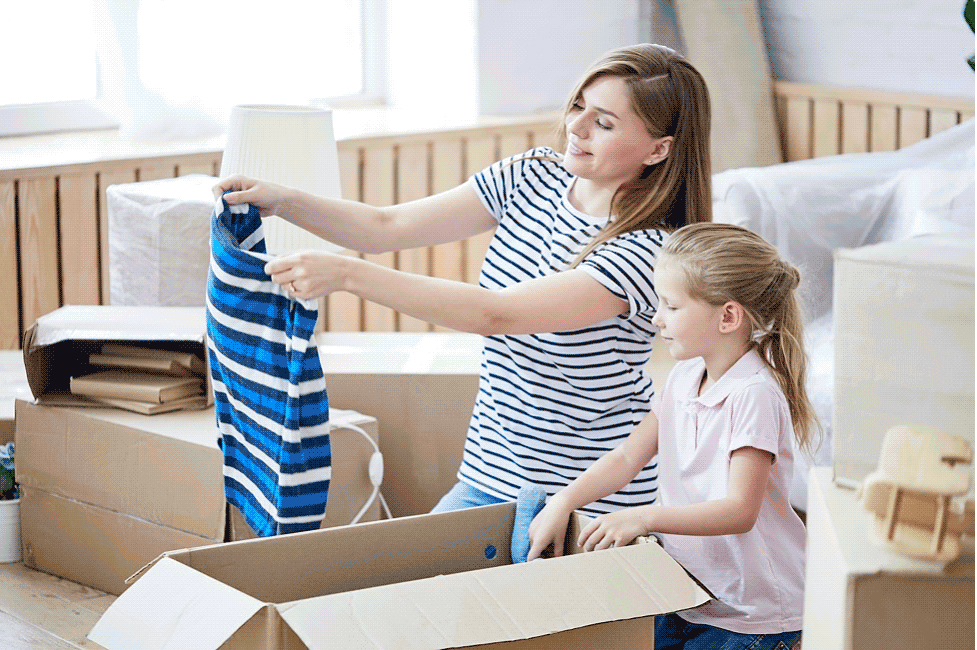 From moving abroad for an extended period to storing seasonal items for the foreseeable future, plenty of life circumstances may leave you needing long-term storage space. Whether you're able to find that space at home or with the help of a storage unit near you, determining the best way to store everything away is no small endeavor.
As your trusted storage and packing pros, the National Storage offer the following tips to help you discover the most convenient long-term storage solution for your needs.
Long-Term Storage Tips for Homes
Are you finally cleaning out your closet and bringing those old clothes up to the attic? Moving some photo albums, movies, records, and other treasured memories and media down to the basement? From household appliances, furniture, and equipment to sentimental or seasonal belongings, the items you store at home should be properly packed with their longevity in mind.
If you're keeping everything at home, consider these long-term storage tips:
Pack properly. It seems simple, but we can't stress it enough. Fill each box with excess material to prevent movement and damage, and stack boxes and tubs securely.
Use the right materials. Purchase new boxes that are sturdy and structurally sound. Make sure delicate and breakable items are packed using protective wraps and materials as necessary, such as bubble wrap, crumpled newspaper, or mattress covers. Store clothes in plastic bins or wardrobe boxes as well as a dry, dark, and cool location.
Clean and aerate appliances. Thoroughly clean household appliances before placing them in storage. Keep any doors slightly ajar to promote ventilation and airflow.
Protect furniture. Deep-clean and vacuum furniture to remove excess dust. Polish wooden surfaces to help the wood stay intact and free of mold. Cover upholstery with white cotton sheets (which won't bleed color) for protection.
Stay organized. Take inventory of the things you're storing for the long term, and label boxes and bins with their contents.
Keep your car in good shape. If you're storing a vehicle for the long term or just for the winter, perform preventative maintenance before putting it in long-term storage. It'll help your vehicle avoid corrosion, battery leakage, engine damage, and more.
Tips for Finding a Long-Term Storage Unit
However, home might not be a reliable option—or even an option at all—for your storage needs. That's why finding a secure, well-managed self storage facility with quality unit offerings can provide you with more peace of mind, particularly if you're moving far away or into a more limited living space. In fact, there are several key benefits to renting long-term storage units to keep your items protected for an extended length of time. Just don't forget to heed the advice of important storage tips to help ensure the experience goes smoothly.
Before settling on your storage solution, consider the following factors when seeking a long-term storage unit:
Size matters. Find out how much you're planning to store for the long term, and select the right unit size.
Facility features, amenities, and environment. Should you get a standard storage unit or an indoor, climate-controlled space? Climate-controlled units will protect any temperature-sensitive items—such as electronics, wooden furniture, paper documents, and decor—against damage due to heat, humidity, and cold weather. If leaving belongings in storage for longer than one season, it's best to opt for climate control. On the other hand, ground-level storage spaces with drive-up access allow you to quickly and easily move items in and out of your unit.
Location and security. Need a storage facility within close proximity to your residence? Looking for the most flexible office and access hours? How often you'll be accessing your stored items can help determine the importance of location, ease of access, and security measures. If you won't be checking on your stuff regularly, make sure that the property is well lit and equipped with features like electronic gate entry and video surveillance.
Insurance and payment options. If you haven't insured your belongings through a third-party policy, look for a self storage facility that offers supplemental storage insurance for an additional layer of protection over your stored items. Ask about prepayment plans for your rental to take advantage of the best savings as a long-term customer. Online and automatic payments are a convenient feature, too, especially if you'll be away for a while.
Other Long-Term Storage Tips
Are cardboard or plastic boxes best for long-term storage?
For fast moves, short-term storage, and when you have a lot of things to pack, cardboard boxes are the easiest and cheapest. But when you won't be unpacking the items anytime soon, plastic bins are your best bet. They're the most durable storage solution for non-fragile items like clothes, books, and anything else susceptible to dust, debris, or moisture damage. (Not to mention, they're much more visually appealing to have stored in visible areas of your home.)
What items should you never put in long-term storage?
Never store flammables, food, perishables, drugs, guns, ammunition, explosives, stolen property, heirlooms, jewelry, works of art, anything dead or alive, or irreplaceable property with high monetary or sentimental value.
What size unit is best for long-term storage?
For storing small furniture, seasonal items, or some boxes, 5×5 self storage units are ideal. A 10×15 space is about the size of an average bedroom and can hold all the contents of a small household. A large 10×20 or 10×30 storage unit is the size of a garage and can fit any of your bulkiest items—from major appliances to cars and small boats! Use our handy storage size guide to get a better understanding of each unit size.
Long-Term Storage Solutions in Michigan and Ohio
Choosing the long-term self storage unit that's best for you will ultimately depend on how frequently you'll visit the facility. If you're not storing temperature-sensitive items and want quick, regular access to your belongings, drive-up units are perfect for convenience. However, if you value maximum protection while you're away and will rarely need to load or unload items from your unit, an indoor, climate-controlled storage space is ideal.
If you already know what you're looking for—or want to learn more about your options first—find a storage facility near you today. Then, give us a call with your questions, stop by in person, or rent online anytime! You can count on our friendly team to assist with all your long-term storage needs.
More From National Storage