10 Things to Know about Moving in the Summer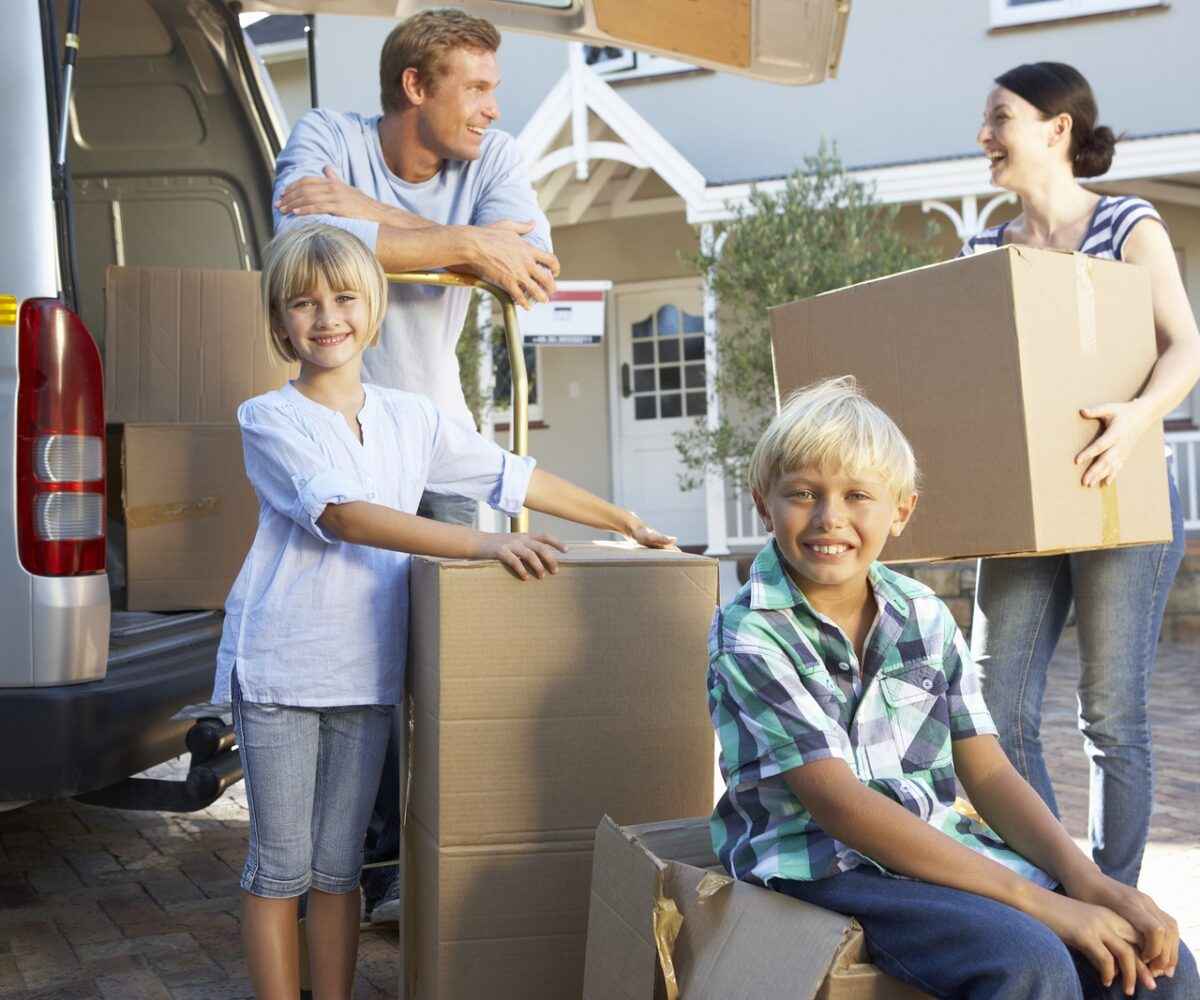 Millions of Americans choose to move in the summer for a variety of reasons. In fact, research shows that up to 13% of all yearly moves take place in the summer months as opposed to other months throughout the year. Why do people choose summer for moving? Well, the housing market tends to pick up over the warmer months, for one, making it easier to sell your current home and find your new dream home. Secondly, school is on break, making it easier to transition children to a new town or school ahead of the next school year. There's also the weather to consider; most people would rather move on a warm, sunny day than on a snowy, blustery one!
Make Your Summer Move as Smooth as Possible
Regardless of your reason for planning a summer move, it's important to make sure the day goes off without a hitch. Moving can be a stressful time for anyone, especially if you're trying to coordinate an entire family or you're a first-time homeowner. Here are ten moving tips to keeping mind for your summer move:
1)      Plan ahead – way ahead. When it comes to moving in the summer, the sooner you do your research, get some quotes from moving companies or book your rental truck, the better! If you're planning to move in August, for example, you should plan to have your moving company or truck booked by early July- at least a month before your moving date.
2)      Choose a weekday for your move if possible. Weekdays, especially weekdays in the middle of the month as opposed to the month end, are far less busy for a summer move than a weekend, which can get booked months ahead of time. A good hint is to avoid Memorial Day weekend and the last weekend in July altogether, as those tend to be the busiest moving days of the entire year.
3)      Be flexible. It's important to plan for a cushion of time in case your summer move needs to be delayed for some reason. Maybe the moving truck breaks down or one of the movers scheduled to assist falls ill; the reasons for a delay are endless.
4)      Be realistic about packing. If you're going to be packing up your entire house without the assistance of the movers, don't think you're going to be able to pack up everything you own in a week's time. Start packing as soon as your moving day is set; pack non-essentials like decorations, knick-knacks, seasonal items and clothing right away.
5)      Have a garage or yard sale prior to moving day. Take advantage of the nice summer weather by holding a garage or yard sale to sell off some of the items you won't be taking to your new home. Whatever doesn't sell can go immediately to charity or placed in a self storage unit so you have less to pack and move on moving day.
6)      Know what belongings can go on the moving truck. Remember, some of your belongings may not do so well in the heat on the moving truck. Items like candles, DVDs, vinyl records, some electronics and other heat-sensitive objects should get moved in the car with you if possible.
7)      Have the A/C ready. Turn on the utilities ahead of time at your new home so it will be cool and comfortable when you're moving everything in. Plus, you'll want the electricity working properly so the refrigerator is ready to go, too.
8)      Stay hydrated. Prepare a cooler with plenty of water available for your movers and any helpers so everyone stays hydrated and healthy throughout the moving day. Heat stroke is a real threat to anyone on a scorching summer day, but especially to those being physically active, lifting boxes and going up and down stairs all day long.
9)      Have a plan set for the kids. If the kids are old enough to help out with your summer move, plan a few kid-friendly projects for them. Allow them to pack their toys or move lighter, smaller boxes into your new home. If the kids are still too young to help, arrange for a sitter for the day so you can focus on moving more efficiently.
10)   Make arrangements for pets. Remember, moving is stressful for your furry friends, too. Make sure you have the right equipment to easily move your pets and keep them out of the movers' way.
National Storage not only have a variety of self storage unit sizes available, but we also have a variety of moving and packing supplies for all your moving day needs. Contact us today for more information about how to make your summer move as pain-free as possible!
More From National Storage