Climate Controlled Storage vs. Not Climate Controlled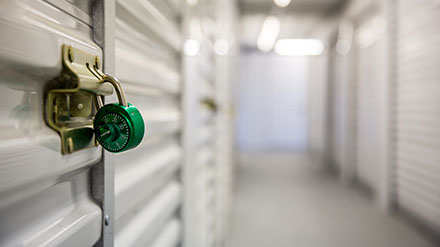 For most people, location, cost and security are the top three determining factors in choosing a self storage facility. However, you also need to determine what items are being stored and how to protect these items from extreme weather and temperature fluctuations. If you are storing certain furniture, clothing and kitchen items in storage, then an outdoor storage unit might be okay for you. But, if you are storing special family heirlooms, artwork, musical instruments, electronics and even wine, then you might consider renting a climate controlled storage unit. The cost might be a bit higher, but your personal items will be protected from the elements. In Michigan, you know our winters usually bring freezing temperatures and plenty of snow, while are summers can be warm and humid.  These extremes can damage personal items while in a traditional outdoor storage facility. Most self storage facilities, including National Storage locations offer indoor climate controlled storage units as well as your traditional outdoor drive-up storage.
Extreme heat or humidity can damage such items as furniture, documents, electronics and collectibles such as vinyl records or comic books. High humidity can cause furniture to warp and crack which can permanently damage these items. Higher humidity levels can also speed up the growth of mold and mildew on certain plastic items that are in storage. Higher temperatures can damage computers and other electronic equipment and supplies. If you are storing documents on DVDs or CDs, extreme temperatures can also cause warping in these items over a long time in storage. This is also true for businesses, such as pharmaceutical sales representatives that store samples. The samples could get ruined very quickly in an outdoor storage unit.
What would be the best solution to protect your personal belongings from damage from extremes in the weather while in storage? Choose a storage facility that offers climate controlled storage units. Climate controlled storage units are kept at an average temperature of 70 degrees depending on the location. Storing your personal items and family heirlooms in a climate controlled storage unit gives you peace of mind that these items will be protected for future use.  Visit our website or stop by any of our National Storage locations and find out more information about our climate controlled storage units.
More From National Storage