Get Organized with a Self Storage Unit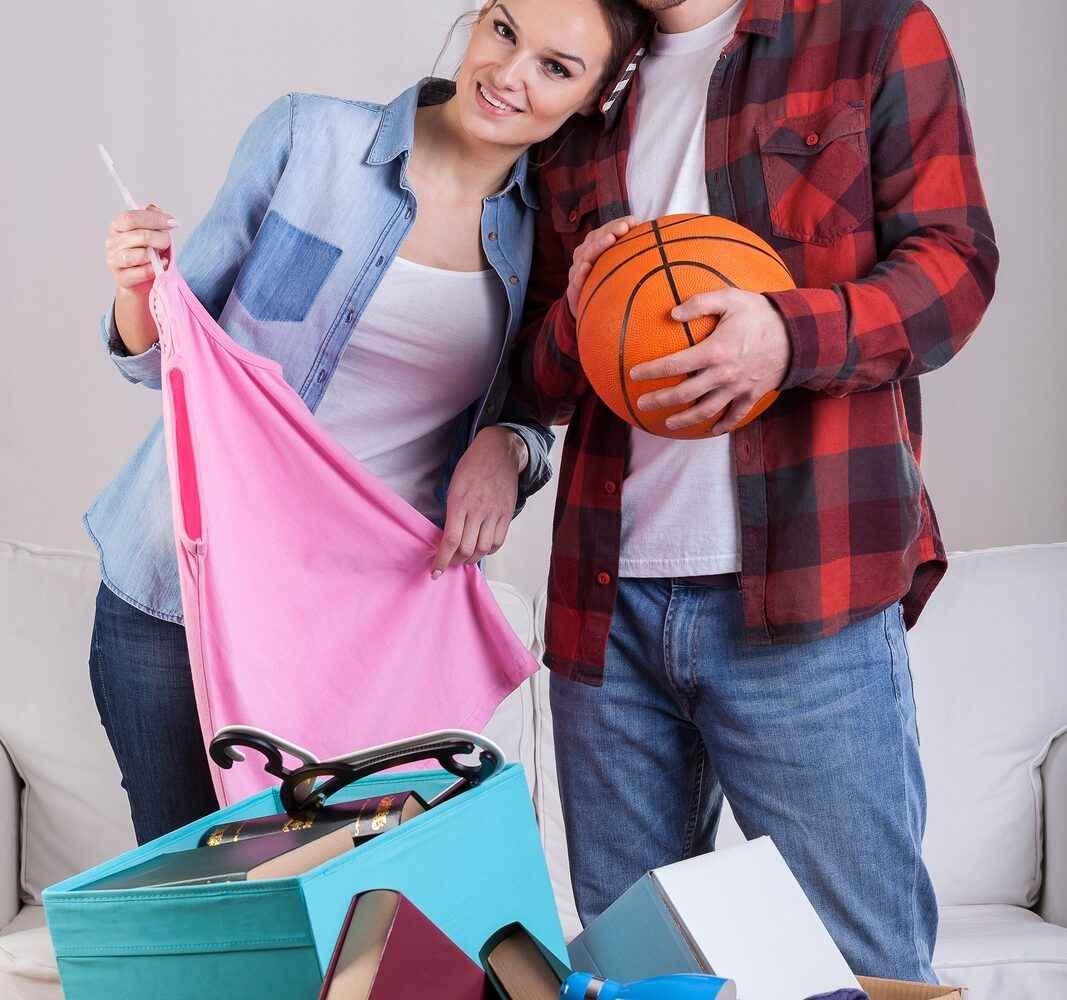 Now that summer is officially upon us, you've completed your spring cleaning tasks a while ago, so your home should hopefully still feel somewhat refreshed and tidy.  But…maybe not.  Maybe you started to the de-cluttering process and were quickly overwhelmed by all the "stuff" you own.  Maybe you gave up after a room or two.
Deciding to get your home organized and actually seeing it through can be two very different things.  Most people have so many items in their homes taking up space- items that may only be needed once a year, or sentimental items they can't bear to throw out.
Renting a self storage unit can assist with your home organization!  It's the perfect solution for storing items you still need but no longer have space for in your home. Once you've decided to try to get organized, create a plan and stick to it, even if you organize just one room a month for the next several months.  Here are a few easy steps to keep in mind:
1)      Keep, Toss, Donate/Sell, Put in Storage: Create piles of items in a designated space and label each one Keep, Donate, Sell or Put in Storage. These decisions may be difficult to make, but ultimately will help de-clutter your home quickly.  The Keep pile stays in the home.  These are items you use on a daily basis and need often. Broken or unrepairable items should get thrown away- they are just taking up extra space in your home. If you have items you no longer need but are in decent shape, you can donate or sell them in a garage or yard sale.  If there are items you haven't used in six months or so, like seasonal items taking up precious space or those sentimental items with special meaning attached to them, you can put these in a storage unit.  You can also use your storage unit as a place to keep the items you'd like to sell in a garage sale at a later date. This will keep them out of the way until you're ready to have the sale.
2)      Pack and Organize your Items: Now that you have a manageable amount of items ready to go into your self storage unit, get them packed properly for the unit. Use sturdy containers or boxes and label them so you know what they contain.  If you need boxes or packing materials, National Storage have a full line of supplies for all your needs.
3)      Rent and Organize your Self Storage Unit: Once all your items are ready to go, pick a storage unit that meets your needs from the National Storage location nearest you and start moving your belongings into your unit.  Don't wait until every room in your home is organized to move things into your storage unit.  A better idea is to move items immediately upon finishing a room; this will show your progress within the home and keep you motivated to continue with other rooms.
4)      Don't Stop- Keep Organizing! Now that your home is de-cluttered, rediscover all the storage space you've opened up!  Reorganize your closets, basement, attic, or garage to keep you organized throughout the year. Have a space in mind for any newly acquired items even before purchasing them.  Also, keep a list of cleaning tasks to keep up with on a regular basis so staying clean and organized becomes routine.
If you have any questions regarding self storage, visit the National Storage website or stop by any of our convenient 34 locations!
More From National Storage