Winter Festivals in Michigan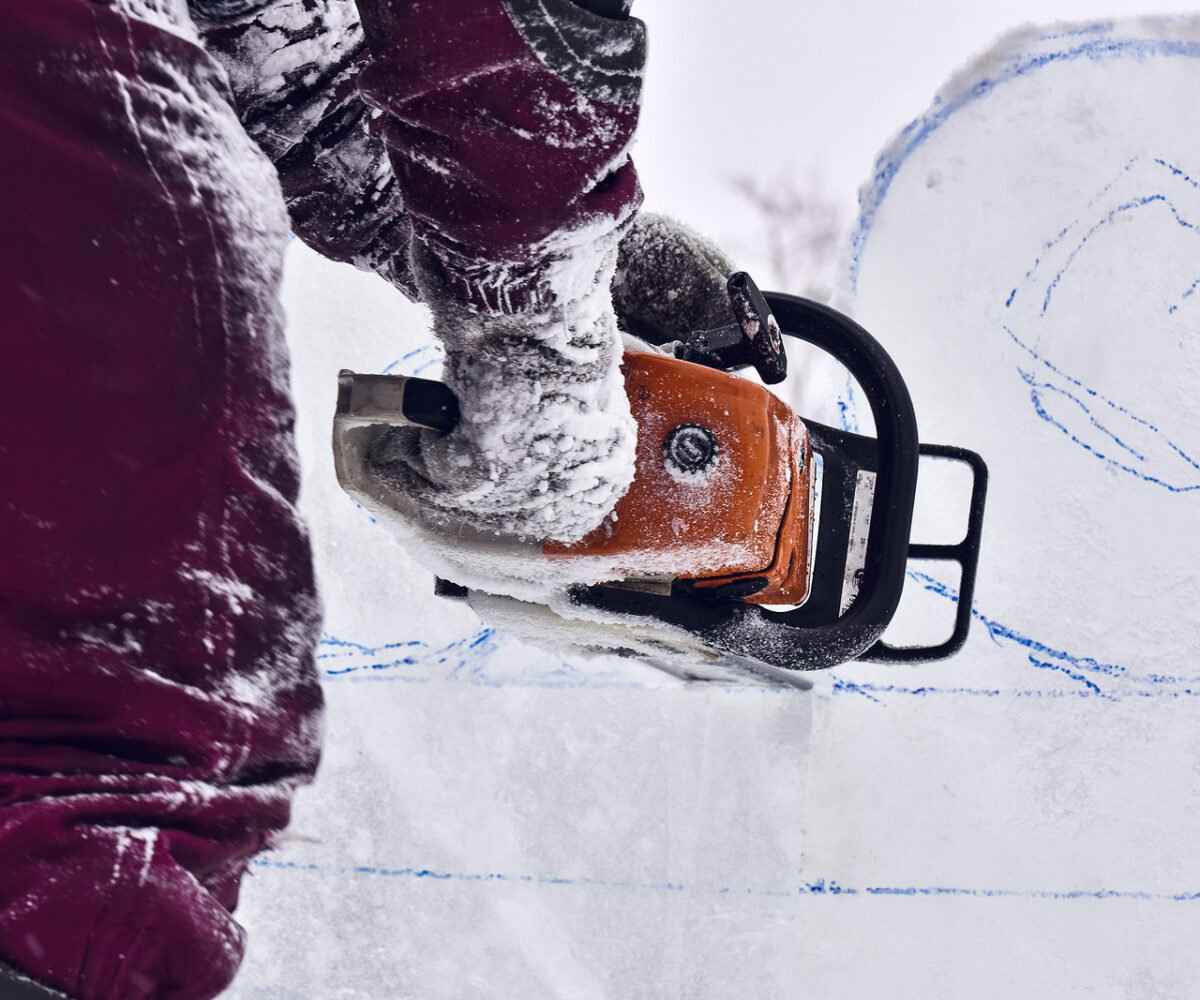 The holiday cookies have been eaten, the ornaments have been removed from the tree, and the lights have been unstrung and stored until next year. While it might be end of the holiday season, there's no reason to get the winter blues just yet, especially if you live in Michigan! It's the beginning of the Winter Festival season, where you can sled, watch ice carving events, and enjoy all of the fun things winter brings with friends and family.
Michigan Winter Festivals Throughout January
During the weekend of Friday, January 12th through Sunday, January 14th, come experience the Plymouth Ice Festival in downtown Plymouth! This event will feature ice carving competitions by college students from local schools, a family petting zoo, interactive ice sculptures, an escape room, and the Winter Wonderland Michigan Market. The dueling chainsaw competition is also back by popular demand. In this event, competitors are allotted 15 minutes to create an ice masterpiece with only a block of ice and a chainsaw.
WinterFest in Grand Haven
Grand Haven's Winterfest will take place from Thursday, January 25th through Sunday, January 29th. This exciting event will feature an Intergalactic Human Sled Race, a downtown poker crawl, a cardboard sled race, a snow angel contest and an ice cream eating contest! Winterfest in Grand Haven will also have a Winterfest Photography Contest. Entries for this contest will be accepted until January 21, 2018.
Sault Ste. Marie Downtown Winter Ice Festival
On both Friday January 26th and Saturday January 27th, award-winning sculptors will create ice masterpieces using chisels, blowtorches, and chainsaws at the Sault Ste. Marie Downtown Winter Ice Festival. The sculptures will be available for the public to view 24-hours a day during this weekend. On Saturday at 6:00 pm, the Ice Wars competition will commence! At this competition, ice carvers will use chainsaws and chisels to create their best sculpture. After the event, be sure to warm up at a local downtown business or spend the day shopping at one of the unique shops in Sault Ste. Marie.
Zehnder's Snowfest at Frankenmuth
Zehnder's Snowfest is a fun, family-friendly winter tradition 27 years in the making! Zehnder's Snowfest will take place from Wednesday, January 24th through Monday, January 29th. This event will feature world class snow carving, children's snow sculpting, state of Michigan sculpting, Detroit Tigers Winter Caravan, fireworks, and face painting.
Are You Looking for Storage in Michigan this Winter?
We are proud to support local events surrounding our storage facilities. National Storage have a variety of sizes of climate controlled storage units available throughout our self storage locations in both Michigan and Ohio. Either contact us or stop by and talk to our professional staff about any of your household storage needs.
More From National Storage