Why Should College Students Use Self Storage?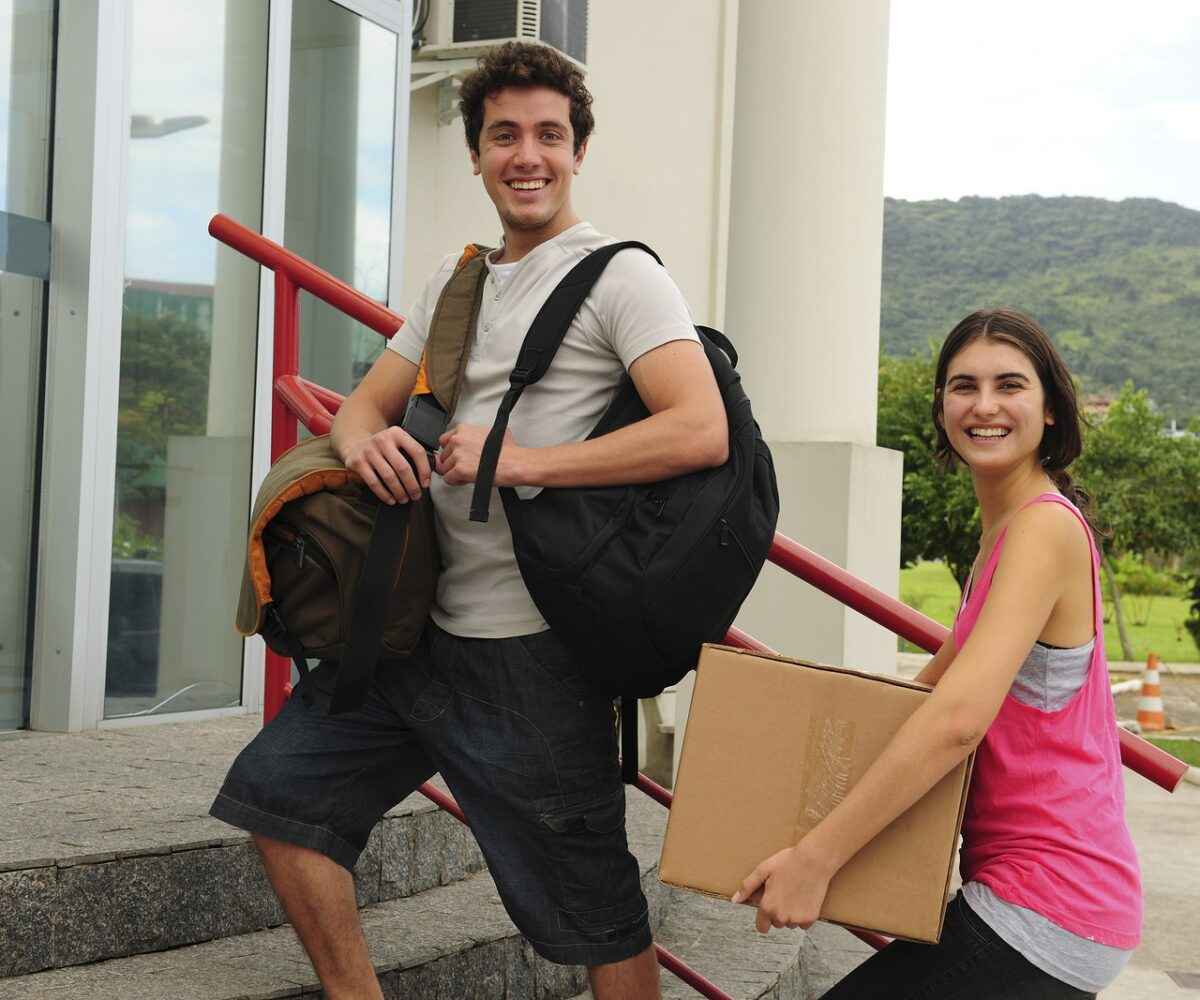 With final exams looming and the school year coming to a close, you've got a lot on your hands. Studying and research papers take up a lot of your free time, and don't forget, you'll also have to start packing up your dorm room or apartment, too. Throughout the school year, you usually accumulate all sorts of belongings, like textbooks and supplies, clothing, electronics, and maybe even furniture that all needs to get packed up and moved home for the summer.
However, instead of hauling all your belongings back home to your parents' house, you should consider renting a self storage unit. Self storage is a perfect options for college students and recent graduates to keep your belongings safe and secure, and closer to the campus throughout the summer. This way, you won't have to haul all your items any great distance during these transitional phases of the year.
Summer Storage for College Students
Alleviate your stress levels at the end of the school year by choosing to rent a self storage unit before you leave campus for the summer. Self storage offers college students a variety of benefits, including:
Flexibility in rental terms. Most self storage facilities offer month-to-month leases, so you can rent your unit for just the right amount of time you need. Some even have special offers for college students, like your first month's rent half off or even free! Always ask about available deals when you rent your unit.
The perfect size unit for your budget. Self storage facilities have a wide variety of storage unit sizes available, and most students find that a 5 x 5 unit, which holds about as much as a walk-in closet, is just the size they need for storing clothes, electronics and books.  If you have furniture and mattresses to store along with smaller items, a 5 x 10 unit should suffice.
Peace of mind your belongings are safe. Many self storage facilities have security features like gated entry, door alarms and security cameras to ensure your belongings will be kept safe while they're in storage. Plus, you can also consider renting a climate controlled self storage unit if you're storing delicate items or electronics to ensure they stay protected throughout the hot summer.
Keeping your parents' home organized. If you've got a bunch of large furniture and boxes to move home, you should consider where you'll store it at your parents' house. Perhaps they've turned your bedroom into an office or guest room, or don't have the storage space available for many of your larger items.
Ease in finding new housing. For college students who have graduated and are starting the next chapter in their lives, renting a self storage unit is also a great idea. Perhaps you're moving into a smaller apartment or living with friends until you find your own place. Keeping your belongings safe and in one centralized place will allow you to easily find new housing without worrying about where your things can be kept in the meantime.
Choosing College Student Storage
Before moving home for the summer, make some smart decisions about what you can place in self storage until the fall. Furniture, mattresses, kitchen items, bedding and linens, textbooks and supplies, and seasonal clothing can easily go in a self storage until the next school year begins. Find a facility that is close to campus to make transporting your belongings easy when you come back to school in the fall.
National Storage offers self storage for college students near many college campuses throughout Michigan and Ohio.  We have have convenient locations near University of Michigan, Western Michigan University, Notre Dame, Wright State University and University of Dayton.  Stop by today to find the best storage solution for your personal belongings during the summer months.
More From National Storage