What Are the Most Useful Moving Supplies?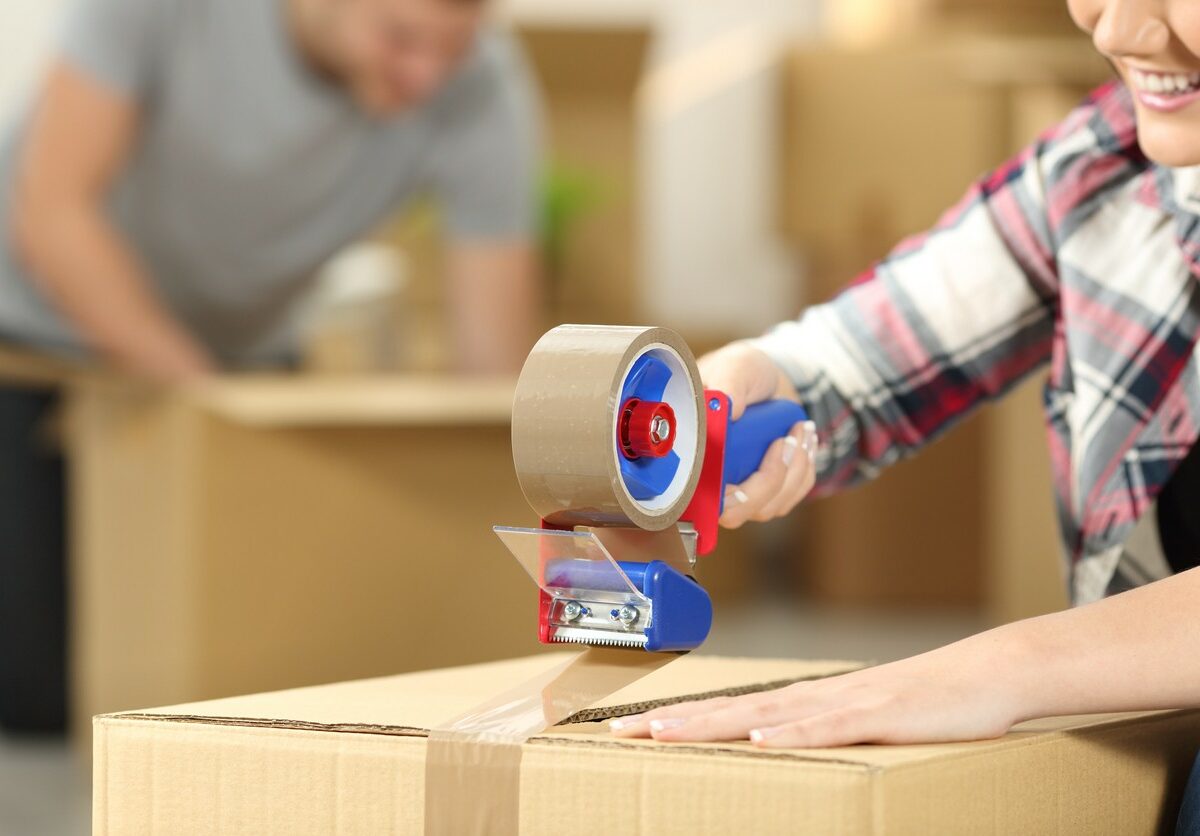 A big move or small will always require preparation. One way to prepare yourself for a successful move is by gathering and purchasing any and all useful moving materials and supplies you need. Depending on whether you are moving out of your home or an office space, the size and type of your items will give you an idea of what needs to be on your moving essentials checklist. Follow along with National Storage to see what we think are the most useful moving supplies and how our storage facilities can help.
Benefits of Moving Supplies
Two of the main reasons you want reliable moving materials are for transport and protection. Moving supplies will allow you to easily transport your items from their original location to the next. Packing like items together will be easier during the move when it comes to drop-off and unpacking. Aside from easy moving, supplies are your best bet at protecting your things. From nice lamps to bed frames and mattresses, your moving materials will protect your items from damage or harmful weather during the move.
Examples of the most useful moving supplies that we recommend include:
Mattress covers
Blankets
Bubble wrap
Boxes
Packing tape
Create a Moving Supplies Checklist
Before you start packing, write down a moving supplies checklist of what you will need. It is likely that you already have moving materials at home, but there might be some essential packing supplies you need to purchase.
Take a look at what you're moving, from the largest items to the smallest, and decide beforehand what supplies are needed. This will make packing and moving more smooth and productive as you won't have to stop halfway through to go back to the store. Group your items together when brainstorming and think of what items can be packed together and what protection is required for larger items.
How Many Boxes Do I Need To Move?
One of the most common and useful moving materials are boxes, but how many do you actually need to move? Purchasing classic cardboard boxes can get pricey, but it is better to be over prepared than underprepared. Try using a moving box calculator to get a good idea of how many boxes you need.
Although cardboard boxes are great for a move, they won't always be your best purchases for long-term storage. For seasonal clothes or decorations, consider adding clear plastic bins with lids to your moving essentials checklist for better protection in storage. Additionally, many items do not require a box at all, and many wonder how to pack a TV for moving without a box, for example. Utilizing bubble wrap and a moving blanket to secure a TV can also work in place of a box.
Find Your Moving Materials at National Storage
Once you are set with useful moving supplies, reference our moving checklist for additional help and ideas. If you are looking for a self storage unit to assist in your move, consider a National Storage facility near you. When you store with us, our facilities offer packing supplies for sale that are conveniently located at the same location as your belongings in storage. Rent a unit online today to start your moving process.
More From National Storage