The Ultimate Moving Guide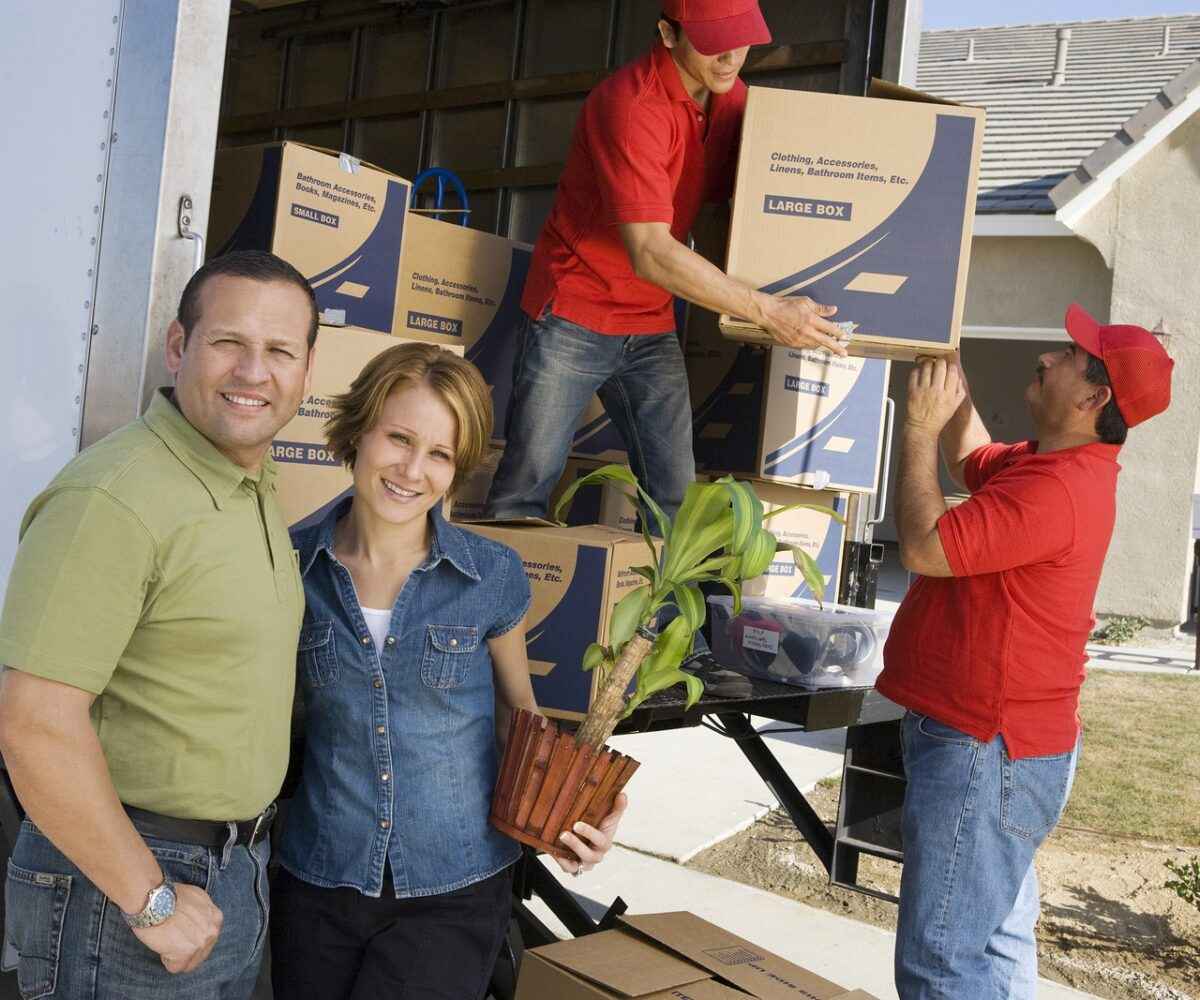 It's no question that planning a move can be one of the most stressful life events to go through. Once you've picked your new home, the tasks involved with packing up all your belongings and getting your old home ready for its new owners, while also possibly preparing your new home for your arrival, can seem overwhelming!
Moving Tips: Week by Week
Once you know that you'll be moving, it's really never too early to start planning and getting ready. Our moving guide is a handy way to keep focused, breaking tasks down weekly to make your move successful and stress-free!
8 Weeks Before the Move
Start preparations for the move- make lists of things to do, things to pack, and create a timeline.
Assign tasks to family members involved in the move.
Get estimates from moving companies, then research and read reviews.
Begin using up items like cleaning supplies and frozen foods; things you cannot move with you.
Start cleaning out storage areas in the home like attics and basements.
Research your new town- get information on schools, parks, etc. from visitor or tourism bureaus and the local Chamber of Commerce.
7 Weeks Before the Move
Start going through items in the home and decide what you will keep, donate, or put in a self storage unit.
Contact your insurance agents and transfer your medical, property, fire and auto insurance policies.
Visit the IRS website to find out which of your moving expenses are tax deductible.
6 Weeks Before the Move
Continue to inventory and evaluate your belongings.  Gather important documents like medical records and tax documents and keep them in a safe place.
Make a list of who to notify about your move- friends, creditors, co-workers, etc.
If you will be renting a self storage unit, now is the time to decide what size unit you will need and make the rental arrangements.
Start thinking about a floor plan for your future living space. If possible, take measurements of the rooms in your new home, including the doors and windows, as well as your current furniture so you'll have a good idea of what will go where.
5 Weeks Before the Move
Purchase packing and moving supplies like boxes, bubble wrap, tape, etc.
Submit a change of address form through your local post office and provide your new address to your current utility companies (water, electric, telephone, cable, etc.).
Transfer any magazine or newspaper subscriptions to your new address.
Arrange special transportation for pets, if necessary.
4 Weeks Before the Move
Begin packing items you won't need for the next month- things like knick knacks, pictures and seasonal items.
Contact a moving company and set your moving date (remember to consult the research you did previously!)
Plan a garage sale to sell some of your unwanted belongings – whatever doesn't sell should get donated to a local charity.
Arrange for coverage in your new home by contacting your insurance company.
3 Weeks Before the Move
Contact your local bank to close your accounts, and open new accounts in your new location.
Return borrowed items like library books or things you might've borrowed from neighbors or friends. Likewise, get the items you've loaned out back!
Decide how to pack your valuables like paintings and antiques- your moving company should be able to assist with the proper packing of these items.
Be aware of the no allowance list with your moving company. Flammables, corrosives and explosives should be disposed of properly.
2 Weeks Before the Move
Visit your new neighborhood and city, if possible, to get a feel for where important places like schools, banks, grocery stores, etc. are located.
Contact the friends and family you've rounded up to help with the move to remind them of the moving date.
Back up files on your computer and begin packing up the components.
1 Week Before the Move
Visit your new neighborhood and city, if possible, to get a feel for where important places like schools, banks, grocery stores, etc. are located.
Pack an "unload first" box with essential items like paper plates, snacks and toiletries.
Give away plants that aren't being moved.
Drain gas and oil from power equipment like lawn mowers and snow blowers.
2-3 Days Before the Move
Disassemble furniture that you don't need to use.
Clean out major appliances and get them disconnected for the move. Don't forget to defrost your freezer!
Make sure all boxes are labeled accordingly- you can even color-code boxes by room and create an inventory list to make unpacking a breeze!
Confirm plans with the moving company- make sure they know the address of your new home and how to get there, and that they have your phone number if you need to be reached.
Have a backup plan ready in case of delays.
Moving Day!
Do another run through of the home to make sure nothing gets left behind. Double check the attic, basement and closets, kitchen and bathroom drawers and cabinets.
Have cash or traveler's checks ready to pay the movers.
Be available to answer questions and direct the movers.
Consult your inventory of belongings and boxes to make sure everything was unloaded and accounted for.
We hope that you found this moving guide helpful! With a little planning and organization, your move can be a much less stressful experience.
Remember, if you need any packing or moving supplies, please stop by any of our convenient locations and talk to a National Storage employee!
More From National Storage