Tips to Help De-Clutter Your Home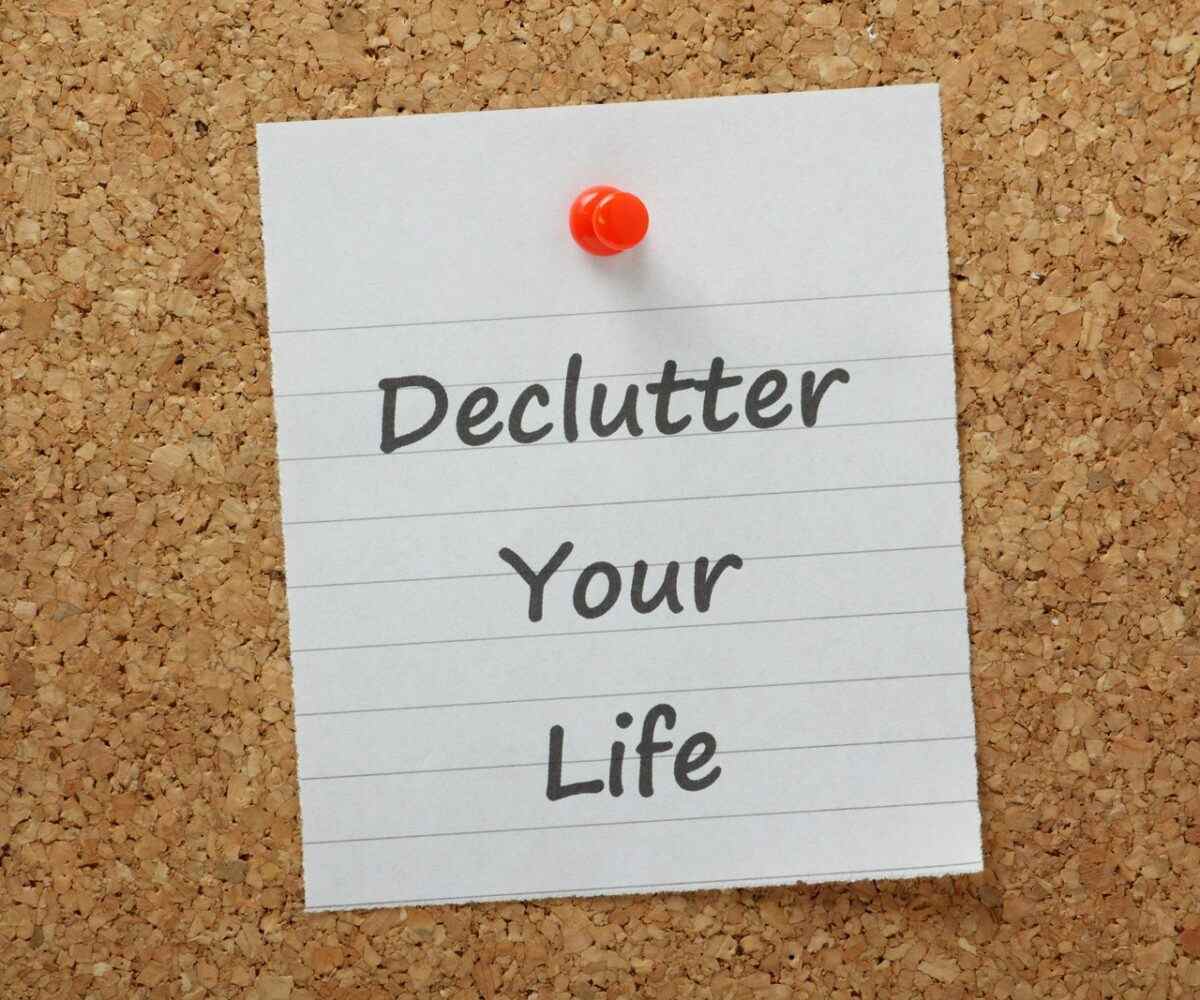 There's no wonder why many people decide to start de-cluttering and organization their homes in the springtime. It's a fresh, new season brimming with rebirth outside, so why not seize the opportunity of longer days to start getting your home clean and organized?
As we accumulate items over time, it can present a problem within the storage spaces in our homes. It can be difficult to find the discipline to throw out or donate old items as we acquire new things, especially when we designate special meanings to our belongings. Gifts and mementos from loved ones who may no longer be with us, or even clothing that we associate with a great time in our lives can start overtaking closets, drawers, and even our basements and attics until our homes end up in a state of chaos.
Questions to Ask to Help with Your Home Organization
Your home organization goal should be to have a functional, clutter-free home that keeps unwanted stress from your life. The home is a place where family and friends gather to relax and enjoy each other's company, not a storage space for a multitude of collections or belongings. Spring cleaning should involve not just scrubbing your house from top to bottom, but also removing items or placing them into a self storage unit so you have more room to live.
As you start going through your belongings, there are a few questions you should keep in mind if you're struggling with what to keep and what to donate, toss or put in self storage:
Why am I holding onto this item? Sentimental items can be the most difficult items to set aside or donate. When you have items that you just can't bear to part with, create a small memory box for them. You can place this box in your storage unit or keep it in your home if the items are near and dear to your heart.
Am I only keeping this because I think I'll need it "someday"? When you've bought something that seemed like just the perfect "thing" at the time, but now it's still sitting in the box unopened, it's probably safe to assume you won't need it any time soon. This is the perfect type of item to place in your self storage unit, especially if you'd planned on giving it to your kids one day.
What's the plan for this item? Be realistic about your plans for your belongings. We're all busy people, so if you've got several projects all planned at once, decide what takes the most priority. Make sure you have a place to store items for future projects until you need them- like a self storage unit!
Is this item fixable? When you have a broken item that you keep meaning to fix, text yourself by putting it out right where you'll pass it every day. If two weeks go by and you still haven't gotten around to fixing it (or you haven't been able to fix it yourself), it's time for it to get tossed.
Is this something I would buy if I saw it today? Maybe you're holding on to items simply because you've spent good money on them, but realistically it's not something you need or want at this time in your life. Ask yourself if you were to see the item while out shopping today, would you honestly still buy it?
Once you're de-cluttered your home and need a place to put all those items you can't part with yet, visit any convenient National Storage location for that extra space you need!
More From National Storage