Easy Tips for Packing a Dorm Room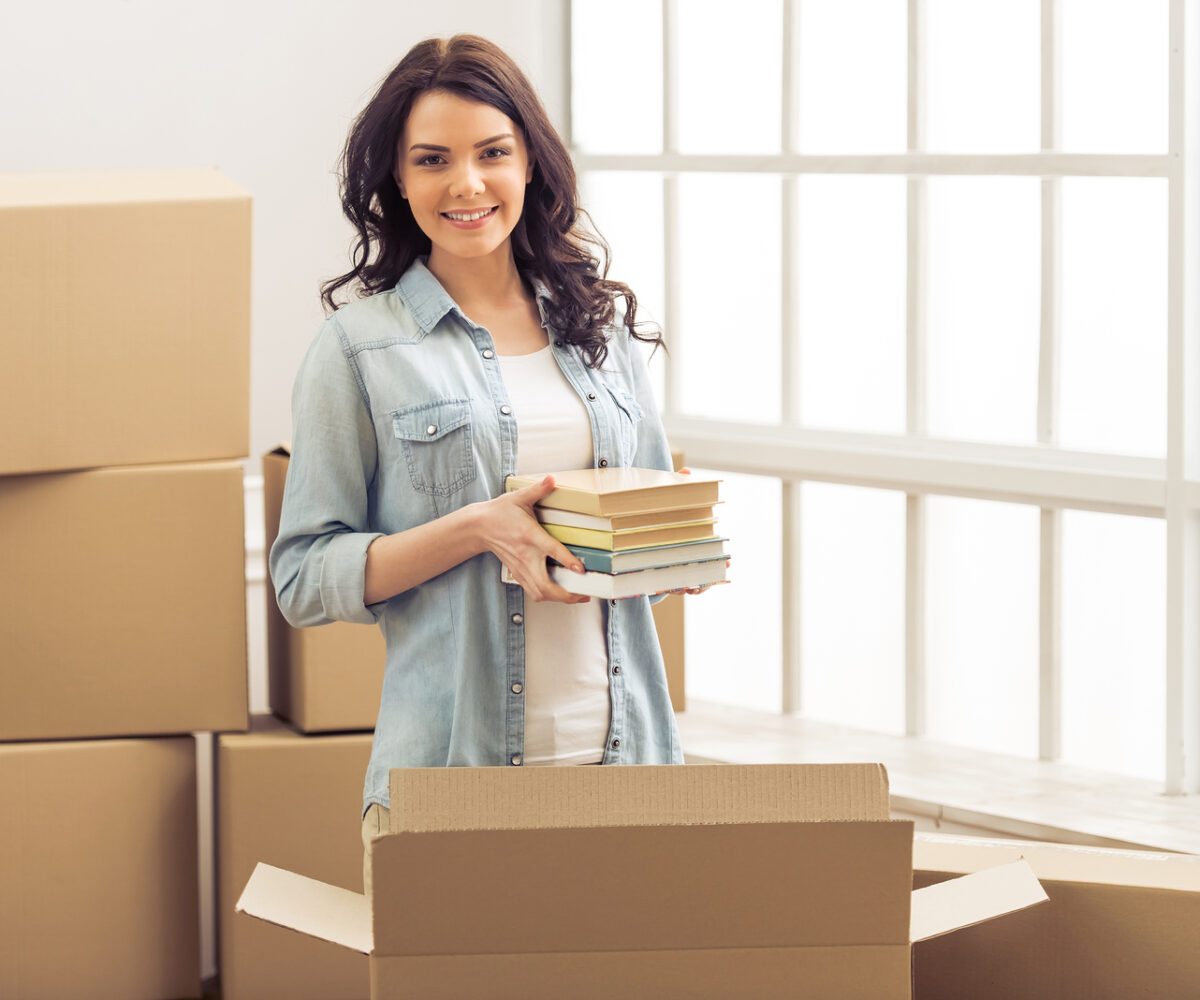 At the end of the school year, you've undoubtedly got a lot on your mind. Cramming for exams, writing papers, and saying goodbye to all the friends you've made makes it a stressful, bittersweet time in your life. Plus, you're probably excited about the warmer weather and have a mild case of spring fever!
With everything going on these last few weeks of school, there's another task to tackle: Packing up your dorm room. And, while you might be ready to simply stuff all your belongings into giant garbage bags and throw them into your car, if you spend some time preparing and getting organized little by little, your move out day with go as smoothly as possible.
Pack Up Your Dorm Room with these Moving Tips
Getting started packing is often the hardest part of the process. This is why you should consider starting early, and coming up with a plan so you aren't scrambling on move out day. Here's a moving out checklist to follow and some tips to keep you on track during this crazy time of year:
Start purging stuff. Over the school year, you acquire a lot of stuff. It's time to start paring down some of those items that you won't need over the summer or in your dorm room next year. Get rid of broken or damaged items, finally take your overflowing bag of cans to get recycled, and set things aside that can be taken to a donation center.
Pick up supplies. Start accumulating things like boxes, garbage bags, packing tape, filler material, etc. little by little. Having the right packing supplies early makes it easy for you to start packing items early!
Rent your self storage unit. If your home for the summer is a good distance away from your school, renting a self storage unit is a great option for college students. You won't have to lug those bulky, larger belongings all the way home to be stored in a basement only to have to bring them back next year. Plus, you can rent the right size unit that fits your specific needs, and most storage facilities offer flexible, month-to-month leases.
Pack up clothing. Clothes can easily be the first thing to get packed, especially seasonal clothing like winter coats, hats and boots. Only leave out the essentials needed for the last few weeks of school: comfortable clothes to study in, a hoodie or sweater for chilly nights, some jeans and t-shirts, and maybe just one or two nice outfits to enjoy a final night on the town with friends.
Sell your books. One of the best moving tips is to sell your books. Why? Well, textbooks are notoriously large and heavy, and depending on the topic, many of them tend to go obsolete within just a year or two. Instead of packing up and moving your books, sell them back to the campus bookstore or on a website like Craigslist or Amazon.
Go through all the nooks and crannies. On the final days leading up to your move, make sure to go through all your dresser and desk drawers, shelving units, cupboards, and the back of your closet so nothing gets left behind.
National Storage have secure self storage units near University of Michigan, Western Michigan University, Notre Dame, University of Dayton and Wright State University. Contact us today to learn how we can help college students plan a stress-free move.
More From National Storage