Tips for Moving Your Exercise Equipment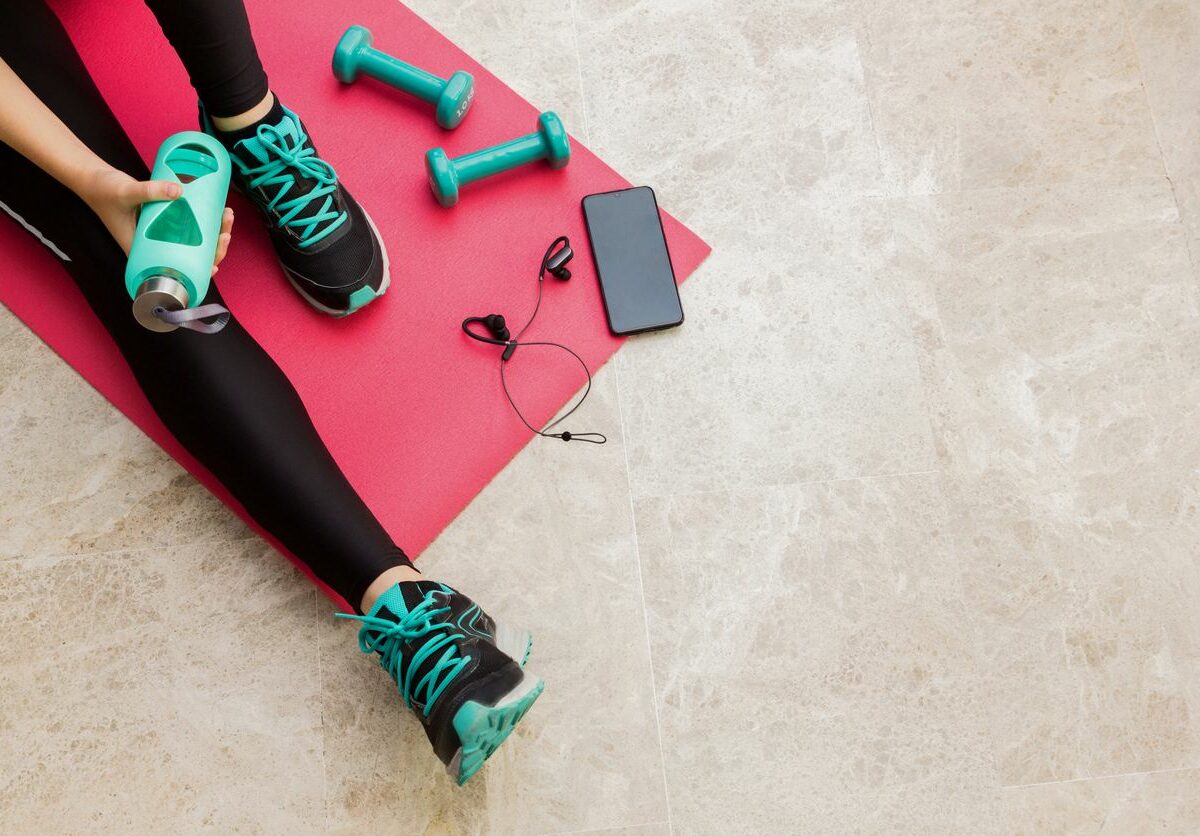 Are you a gym rat who also happens to be moving or downsizing your space soon? We all know the stress that comes with big transitions like this, and the idea of moving your expensive treadmill, Peloton, or weight set might be a pain in your (well-toned) butt — however, your friends at National Storage are here to help. Peruse this blog for tips on how to make your relocation easier and take some of the "weight" of moving your exercise equipment off your shoulders.
Recruit a Partner for Spotting
The first tip for moving your heavy exercise equipment is to never attempt to do it alone. No matter how many reps you do every morning, trying to maneuver a treadmill down a set of stairs and into a moving truck alone won't end well (for your equipment or your back). Ask your gym friends to skip the workout and help you move instead, or hire a few moving experts to do the heavy lifting while you take an off day.
Disassemble Your Exercise Equipment
Since many pieces of exercise equipment are big and bulky, disassembling them whenever possible can make your move much easier. Many treadmills fold in half or break down into smaller pieces; bench presses are easily disassembled into the separate bench and bar catch; stationary bikes often can be broken down and transported in smaller pieces as well. Refer to manuals or videos online for how to disassemble, and eventually reassemble, this equipment.
A helpful tip for breaking down exercise equipment is to take pictures at each step of the disassembly process, keeping screws or other connecting pieces in separate, labeled ziplock bags and taped to the piece of equipment that they go to. Then when it comes time to reassemble, you'll have a visual guide on how to do so and know what pieces came from what part of the device.
Know How to Safely Pack and Transport Your Exercise Equipment
Lighter equipment like yoga mats or small dumbbells can be easily packed into boxes and transported via car or moving truck, as long as you don't overpack. It's a good idea to keep boxes of heavier items small to keep them from splitting open or putting too much strain on you as you move.
For larger equipment such as treadmills or stationary bikes, using adequate amounts of bubble wrap or other padding will help ensure it gets to your next destination in one piece and scratch-free. Keep these large pieces in the back of your moving truck and tucked against the wall or between other sturdy pieces of furniture if possible, so there is less of a chance it tips over when you make a turn.
If you are moving equipment by yourself or with a few friends, it is a good idea to be cognizant of the terrain you may have to navigate around, such as flights of stairs or grassy and muddy lawns. Remember to move slowly and keep a good grip on the equipment, and it's alright to take little breaks if you need them (even if your gym friends say otherwise). If this seems daunting, however, most movers will gladly move exercise and sports equipment to the moving truck from your home gym for you.
Make Your Move Easier with a Self Storage Unit
Whether you're downsizing to a smaller home or apartment that can't accommodate exercise equipment, you have a waiting period before your new home becomes available, or you need a place to store your dumbbells and treadmill while staging your house to sell it, sometimes you need a temporary place to keep your exercise equipment during life's big transitions. When that happens, self storage is a convenient, affordable option for safely storing your invaluable machines and weight sets.
Once you've safely packed up your exercise equipment, travel down to your nearest National Storage location where a variety of unit sizes are available for you. We even have a selection of packing supplies like bubble wrap, tape, and boxes of all sizes available for purchase at many of our facilities, making us a true "one-stop shop" for all your moving needs.
When you have exercise equipment you need stored, don't fret — Rent a unit online with National Storage today!
More From National Storage