Tips for Moving into Your First Apartment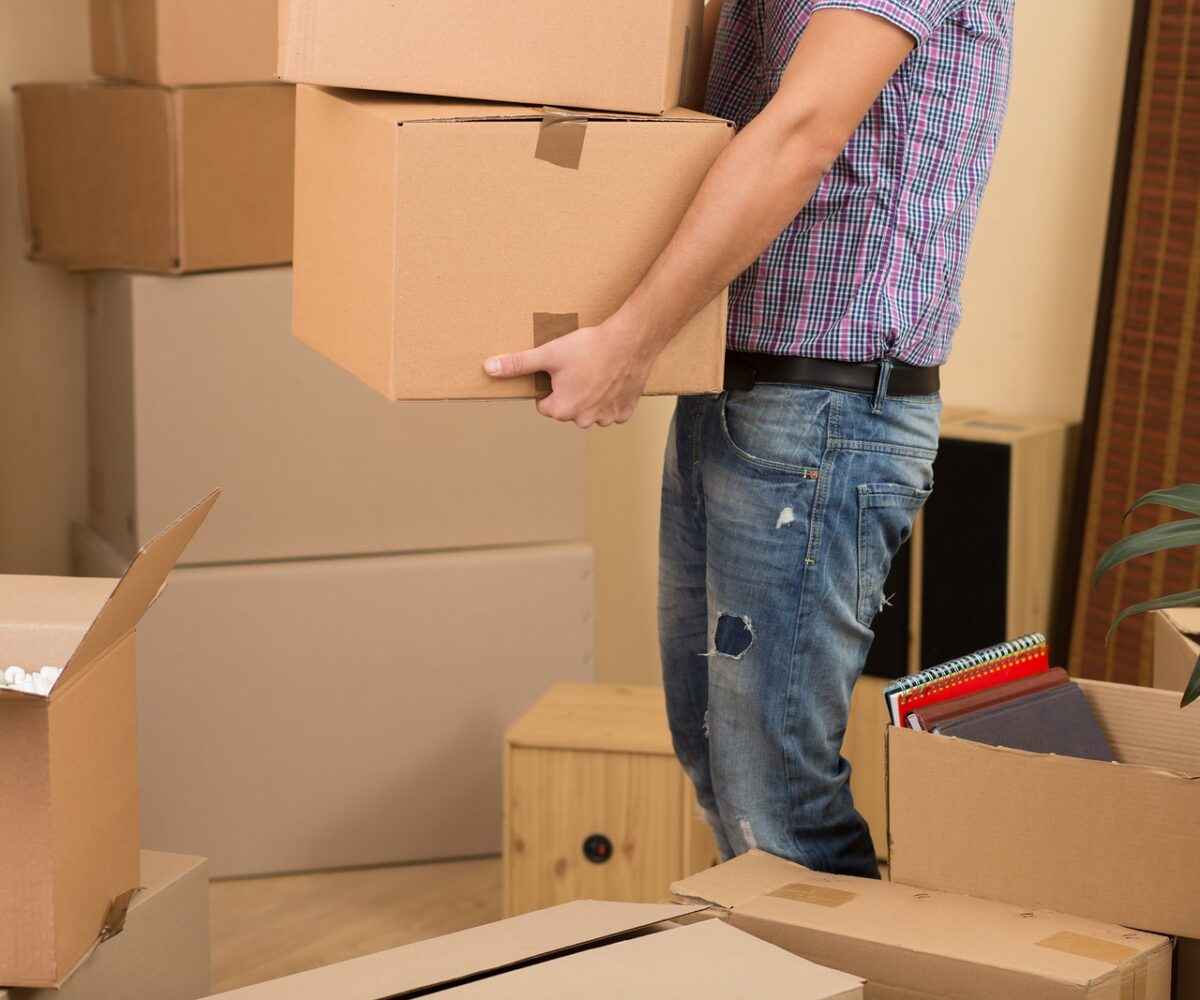 Moving into your first apartment can be a daunting process; even more daunting than getting ready for finals week! However, when you're done with college and ready to be out on your own, renting a place that's all yours can feel like the first step towards true adulthood. This is why it's important to be prepared and start planning for your move as soon as you've made the decision that you won't be going home to mom and dad's house this summer.
Renting Your First Apartment: Getting Started
Perhaps you've been living in campus housing for your college career, or you've been commuting from home to school and are ready to start your new chapter of life. No matter what your situation, if you're going to be moving into your first apartment, here are some tips to keep in mind before choosing your new home:
Figure out your budget. Knowing how much you'll truly be able to afford is a very important step! You should overestimate how much you think you'll spend and underestimate how much money you'll be making. Keep in mind you'll also have to pay a lot of upfront fees, like the first and last month's rent, security deposit, application fees, etc., and you also may need to purchase big ticket items like furniture.
Create a list of "wants" and "needs". Once you know your budget, make a list of things that are non-negotiable, like monthly cost, location, number of bedrooms, and so on, as well as a list of things you'd like to have an apartment, like a covered parking spot or a nice view. Then, you can start looking online for places that fit your requirements.
Visit the apartments in person. It's important to take a tour of the complex in person so you can a true feel for the space and location. Drive by the building at different times of the day to take note of the traffic situations, too.
Read the lease carefully. Don't just sign on the dotted line without taking a thorough read-through of your lease. Ask about any extra fees and what's included in the monthly payment, like utilities or access to the building's gym. You should also ask what might happen if you need to opt out of your lease, just in case something unexpected may arise.
After you've picked your apartment and are ready to start moving in, you should:
Make a to-do list. Your to-do list should include things like buying furniture and household items, figuring out options for saving money (like picking up a second job, switching to a cheaper cell phone plan, canceling subscriptions, etc.), and renting a moving truck or hiring professional movers.
Photograph the apartment before moving in. Before you move all your belongings into your new apartment, take photos of any damage like carpet stains, broken tiles, cracks in the walls, etc. and make sure the pictures have date stamps. This will help prevent any charges or withholding of your security deposit when you move out.
Create your first apartment checklist of items needed. Along with furniture and décor, you'll also need things like cleaning supplies, light bulbs, hangers, a shower curtain, kitchen utensils, etc. Search for "first apartment checklist" online and you'll find a variety of printable options to keep you on track.
If you have items that might not fit in your new apartment, consider renting a self storage unit. Some apartments can be short on storage space, and your parents may not be willing to keep all your old belongings at their house. Self storage facilities have a wide variety of storage unit sizes available, so you can be sure you'll be renting the right size for your belongings and your budget.
National Storage offers self storage for college students near many college campuses throughout Michigan and Ohio.  We have have convenient locations near University of Michigan, Western Michigan University, Notre Dame, Wright State University and University of Dayton.  Stop by today to find the best storage solution for your personal belongings.
More From National Storage