Tips for Moving a Fish Tank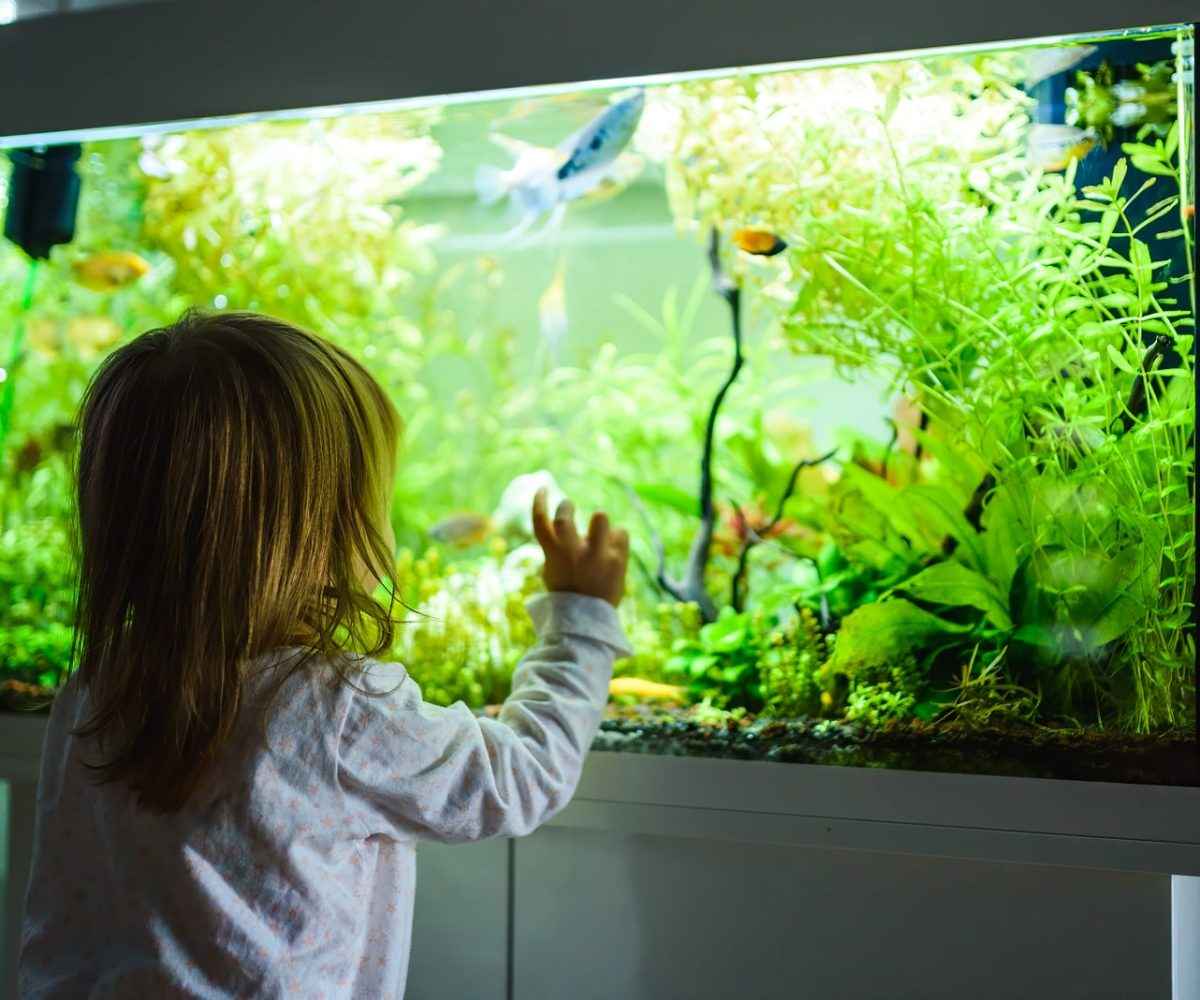 Are you moving soon and planning to bring your fish tank along? While moving a fish tank can be tricky and a lot of work, for any fish fanatics, it's well worth it. But, when you plan ahead and know the steps for properly moving and storing a fish tank, it may be easier than you think.
How to Move a Large Fish Tank in 7 Steps
Have the proper supplies: Before starting to move your fish tank, it's important to ensure you have the proper supplies. You will need a fish net, the box your fish tank came in and either gallon bags or a clean bucket. If you no longer have this box, you'll need a large box with packing materials.
Stop feeding fish ahead of time: In order to keep the water clean, stop feeding your fish between 24-48 hours ahead of your move. While this may make you worry about the well-being of your fish, they can actually survive up to a week without food.
Find your transportation container: If your fish are smaller and will only be moved a short distance, they can be transported in a bag. For larger fish or a long distance move, move your fish in a large bucket with a lid. It's essential that the bucket used for this process is completely clean and hasn't been used to hold harsh chemicals.
Use water from the tank: Moving can be a lot of stress on your fish. In order to minimize the risks, fill your transportation container up with water from the fish tank. Using water from the fish tank will reduce the number of new and uncomfortable variables for the fish.
Clean the tank: Once the fish have been moved into their transportation containers, it's time to clean out the tank. Unplug the water filter and remove all plants, decorations and accessories. Once all of the accessories have been removed, you can siphon the water out of the tank.
Pack up all pieces and parts: Once everything has been removed from the fish tank, ensure the tank and each piece and part is completely dry. Next, wrap all fragile pieces in packing paper for the move. Carefully put the tank, the filter, accessories and other parts of the fish tank inside of the moving box.
Set up tank first: Once you get to your destination, it's important to set back up the fish tank as soon as possible. The less time the fish are outside of the tank, the better.
National Storage is Your Expert for Hard to Move Items
During a move, self storage can help to keep you organized. A self storage unit rental allows you to get boxes that are already packed out of your house ahead of your move. For example, any out of season clothes, sports equipment and unneeded household items can be packed up ahead of time and moved into a storage unit. This makes the moving process and your moving day much easier. Once you're in your new home, a storage unit rental will keep your home organized.
National Storage has storage facilities all throughout Michigan, including in Ann Arbor, Grand Rapids, Detroit and Kalamazoo. We also have storage facilities in Ohio, one in Lakewood and one in Dayton. Reserve a storage unit with National Storage today!
---
More From National Storage