Tips for Couples Moving in Together after Marriage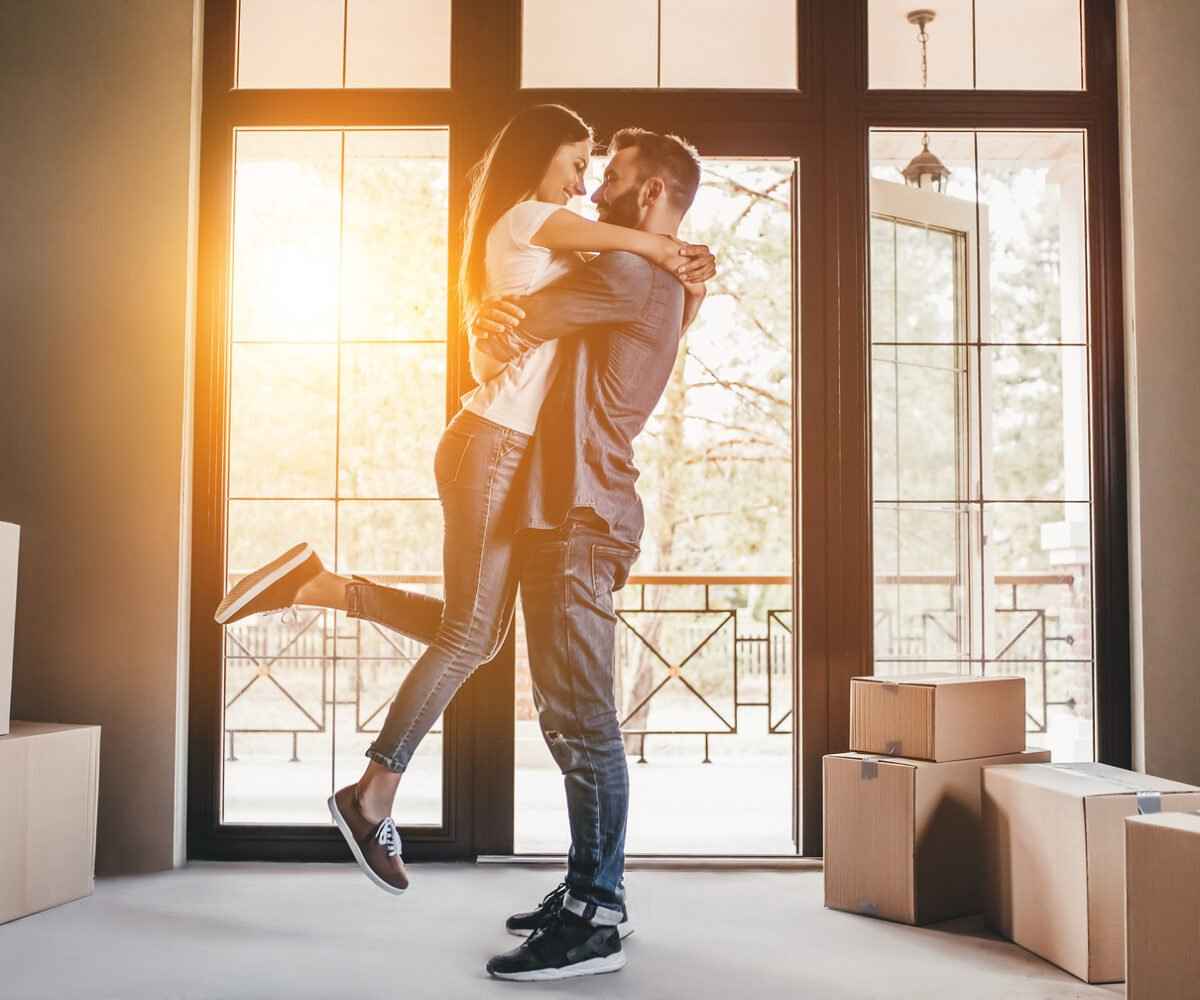 If you have recently gotten married or are planning on tying the knot soon, you are more than likely starting to figure out plans for combining households. While combining households is a very exciting time in your life, every couple is bound to run into a few bumps along the way. Try out these 6 tips for combining households!
6 Must-Try Tips for Couples Moving in Together
Discuss the items you will be bringing: If both spouses have previously lived on their own before combining households, you will more than likely have a lot of duplicate items. There is no need to bring two toaster ovens, two blenders and two sets of silverware into your new home. Before moving in together, both parties should sort through their items to decide what they want to bring.
Be open to change: If one spouse is moving into the other spouse's home, be open to your home changing. While you may love that your walls are painted a bright sunny yellow, you may find out that your new spouse prefers darker walls.
Know your spouse's habits: Before moving in together, discuss your day-to-day habits. If you like to watch tv in the morning before getting out of bed, plan on watching it at a softer volume to not wake your husband or wife.
Bring up frustrations, but don't be nitpicky: If you can't stand that your husband leaves his shoes by the door, or that your wife leaves clothes scattered in the bathroom, bring it up in a respectful way. But, there's a fine line between bringing up something that is bugging you and being way too nitpicky.
Plan date nights: Even though you're going to see that person every day, it is still important to plan date nights. It is too easy to fall into the habit of lounging around and watching tv together, but date nights are important.
Give a little: While it would be ideal that you and your spouse are able to live together without any butting habits, that just isn't reality. Be flexible with your spouse, and they will be flexible with you.
Make Space with Self Storage!
Even after sorting through your items and getting rid of what you can, you may just realize you simply have too many items. Instead of getting rid of items you still care about, consider storing them in a storage unit. A storage unit rental allows you to free up space in your home, while still keeping the items that are near and dear to you.
National Storage has traditional and climate controlled storage units in Michigan and Ohio. Reserve your storage unit today!
More From National Storage