The Ultimate Spring Cleaning Checklist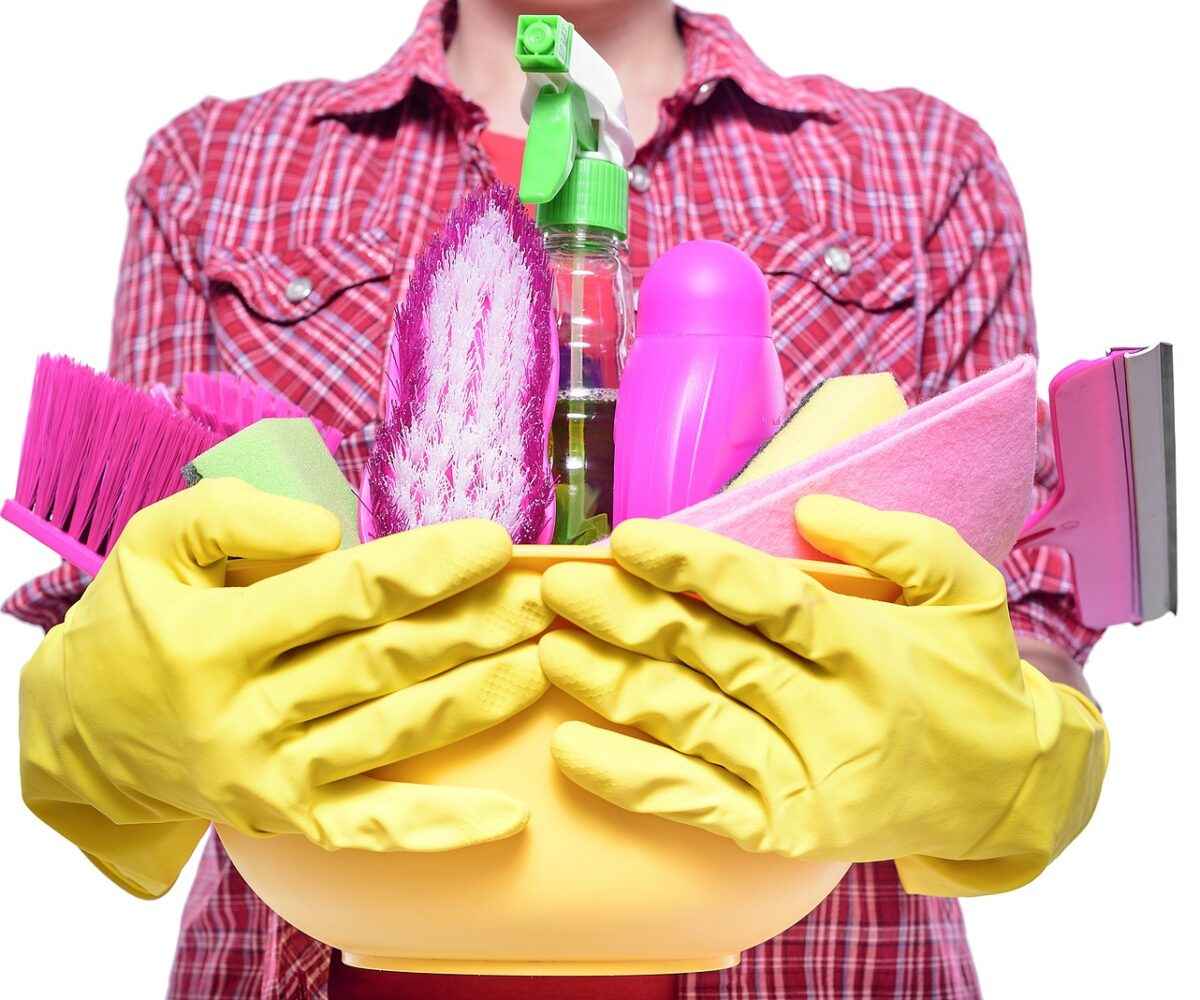 Spring has officially sprung, which means it's time to freshen up your surroundings with your yearly spring cleaning tasks. Did you know that people have actually been spring cleaning their homes for centuries? With homes being closed up tightly throughout the long, bitter winter, the warmer weather and longer days allowed people to open up the windows and doors, let out all the stuffy air and thoroughly clean every surface. This tradition of spring cleaning continues today in the form of deep cleaning and organizational tasks.
Spring Cleaning Tips from Top to Bottom
Get your home clean and organized from top to bottom with our spring cleaning checklist! It's perfectly fine if you want to tackle one area of your home at a time; thinking you can accomplish everything on the list in a single day might make you feel overwhelmed and therefore less motivated to even start. Define the area of your home that needs the most work. You may find once you get started you won't want to stop!
Here's a spring cleaning checklist to help keep you on track:
De-clutter first. Every annual spring cleaning should start off with some de-cluttering and organization tasks. Put things back in their proper places and take note of items you no longer use on a regular basis; these types of belongings can easily get placed into a self storage unit until you need to access them.
Clean ceiling fans, moldings and walls. It's important to start at the top and work your way down as you clean, so clean ceiling fans, crown molding and walls before vacuuming or washing floors. Use a pillowcase to catch dust from ceiling fan blades and dust moldings and walls with a vacuum brush attachment before wiping clean with a microfiber wipe or all-purpose cleaner.
Dust every surface. Remove items from shelves, dressers and tabletops to dust the entire surface. Wipe down any dusty objects before setting them back on the shelves, too.
Wash bedding and drapery. Take bedding to the dry cleaners for a yearly washing if necessary. Or, you can beat comforters outside with a broom handle and hang them on a line to air out for a day. Curtains or drapes can be put in the dryer with a damp towel on the fluff cycle for about fifteen minutes to draw off dust and remove wrinkles.
Clean windows and screens. Windows should be cleaned with warm, soapy water and dried with a lint-free towel or squeegee. Screens can be taken out and hosed off, then left in the sun to dry before replacing.
Wipe down refrigerator and pantry shelves. Throw out any expired food or condiments from your fridge or pantry, then remove everything else to give the shelves a good cleaning. A great cleanser for your fridge is a combination of soda water and salt to really get rid of built-up grime or spills.
Vacuum and shampoo carpets and rugs. Focus mainly on the high-traffic areas within your home; the places where dirty shoes may have trekked in mud or grease from outside. You can even consider renting a carpet cleaning machine or having your carpets professionally steam-cleaned.
Shine up faucets and fixtures. Get rid of lime buildup around your faucets and plumbing by laying paper towels soaked in vinegar on them for about an hour. This will allow any deposits to soften and be easily wiped clean.
Organize storage areas. Don't forget about organizing your closets, attic and/or basement! If these areas in your home are becoming too packed full of stuff, move things like seasonal decorations or clothing into a self storage unit.
Replace batteries in smoke and carbon monoxide detectors. A final spring cleaning tip is to use this time of year as a reminder to replace the batteries in your smoke and carbon monoxide detectors to keep your home safe.
Spring cleaning and self storage easily go hand in hand! You can keep your home clutter-free year round by placing belongings and collections you don't need regular into a storage unit, where it will stay safe until you need to access them again. National Storage is ready to help with any of your household storage needs, so contact us today to find one of our 24 convenient locations in Michigan and Ohio near you!
More From National Storage