The Importance of Curb Appeal When Selling Your Home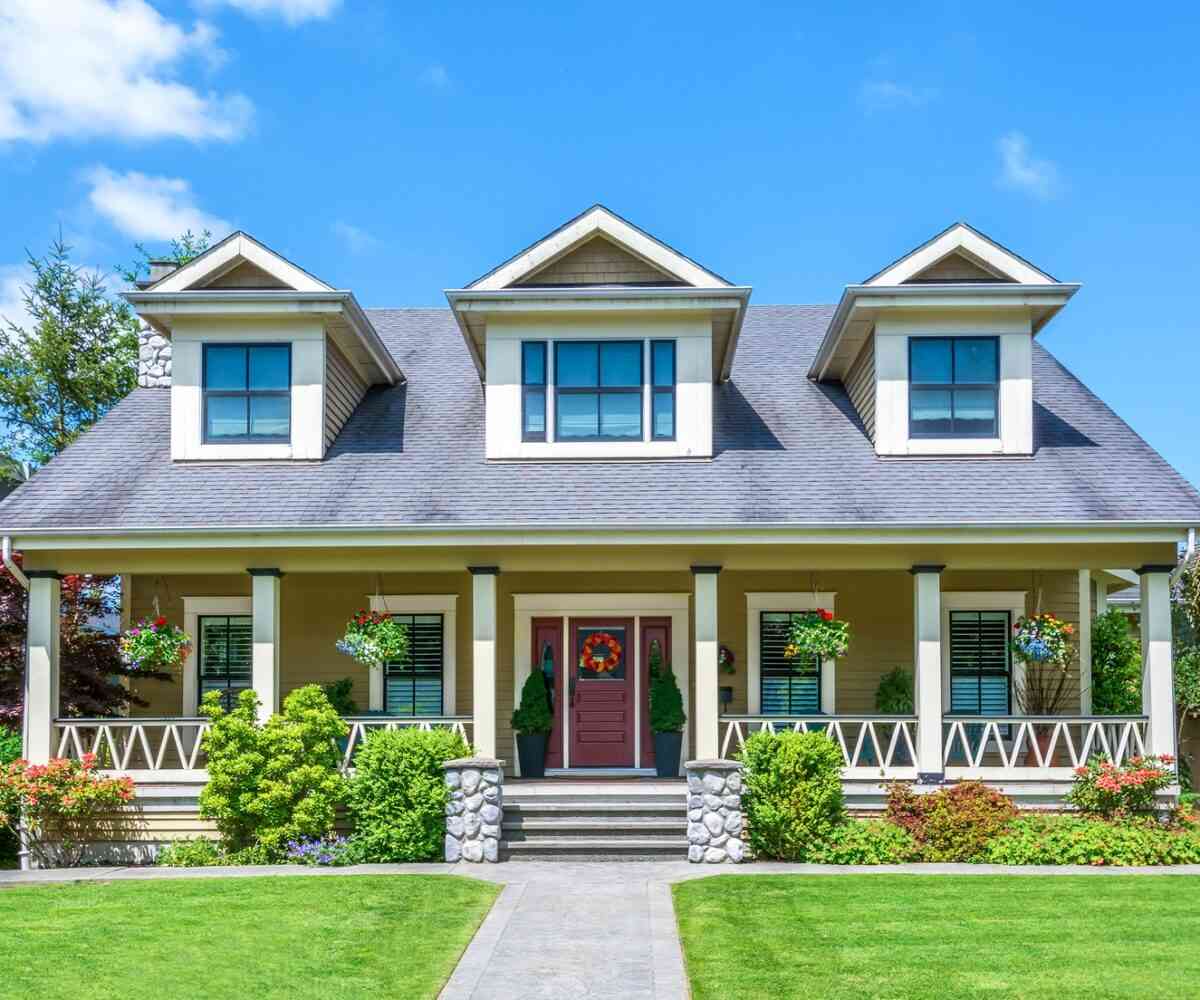 When home owners decide it's time to put their current home on the market, most of them are already aware that they need to de-clutter and finish any of those small home improvement projects they've been putting off. Home staging is important so your home appeals to as many prospective buyers as possible, and involves cleaning, minor repair work, removing personal items and some furniture, and really making the home shine.
So, you know the importance of making the inside of your home appeal to potential buyers. But you also shouldn't forget about the outside! Your yard provides the first impression to those coming to see your home, and we all know that first impressions are everything. If someone is considering purchasing your home, does a drive by and finds an overgrown, messy yard, chances are they won't even step inside.
Plus, over 80% of home buyers start their home buying experience searching online. They'll see the exterior, front yard, front porches, garages, driveways and sidewalks.  It is crucial for your home to have a great curb appeal that will draw buyers into wanting to see the interior of the home.
Curb Appeal Tips and Ideas for a Quick Home Sale
Ensure the outside of your home has great curb appeal with these tips:
Get out the pressure washer. If the exterior of your home is looking a bit grimy, pressure wash the siding, front porch or stoop, driveways and walkways.
Check the roof. Look at the roof to see if it looks like it is in good condition. Look for missing shingles and dirty or streaked tiles. Make these needed repairs before placing the home on sale.
Do some landscaping. Pull up weeds, rake leaves and clean up any debris in your yard. It's also a great idea to add some colorful flowers, either in flower bed, window boxes or planters.
Add fresh paint. Add a fresh coat of paint to the trim, front door, mailbox, shutters and garage door. It's an inexpensive task that will really brighten up the exterior of your home!
Don't forget the small details. Things like updated outdoor lighting fixtures can really make a big difference.  At the very least, check the current fixtures and make sure they are clean and in good working order. Replace the lightbulbs with brighter, energy-efficient bulbs. Also, make sure that the house number is easily viewed from the street. Replace any dirty or broken numbers if necessary- or paint the number to match the new paint you chose for your front door, garage, etc.
Make the entryway welcoming. Replace and update the hardware on your front door. For an added plus, add a welcome mat in front of the front door. Use solar light fixtures along walking paths to the front door.
Remember, when you're putting your home on the market, renting a storage unit from National Storage provides you with a space for those belongings you've removed from your home as part of the home staging process. Clean out your garage and home storage spaces so prospective buyers will get a good feel for how much storage your home has!
More From National Storage