The Best Off-Season Clothing Storage Tips to Keep You Organized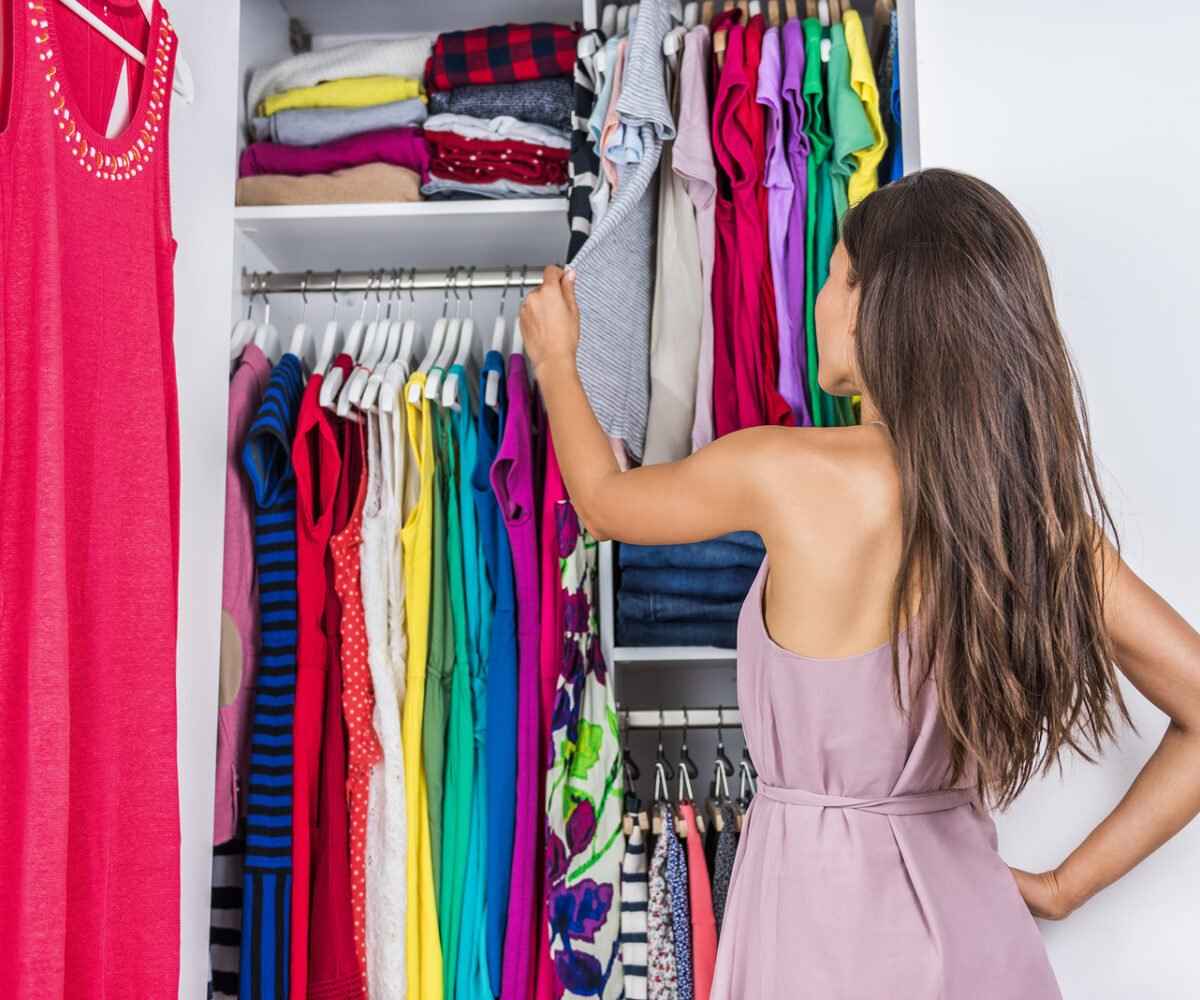 As the nights get colder, you may be finding yourself reaching past your sleeveless, summery tops for your fall and winter sweaters. It's pretty clear that although we'd like to hold onto summer for as long as we can, it's time to start thinking about transitioning your wardrobe from summer wear to fall. Taking the time to swap out those summery clothes for your bulkier sweaters and jeans will help save you time getting ready everyday and keep you organized all winter long.
Only Store Clean Clothes: Before storing your clothes, make sure they are clean. Vermin can be attracted to the smell of body odors or deodorant, making an unattended box of clothes an appealing nesting ground. Also, don't forget that any light stains on your clothes before storage will be completely set in by the time you remove them from storage
Label All Boxes: This tip will benefit you time and time again. There is nothing more frustrating than when you need one particular item in a box, but are forced to dig through the contents of all of the boxes in order to find it. Save yourself some time and make your life easier by labeling all of your boxes with exactly what types of clothing items they contain.
Don't Use Old Boxes from Grocery Stores: Oftentimes when boxes are needed for moving or storing, people will want to head to their local grocery store for free boxes. However, this is not a smart solution for long-term storage, as the boxes may have leftover food or moisture in them which could ruin your clothes. Store your items in clean, dry boxes.
Recycle Summer Items for the Fall: If done properly, items like dark colored summer dresses, bags and cardigans can often be transitioned into fall wear. Layer a summer dress with a pair of tights and a jacket or cardigan. Pair a dark bag with a light-colored fall sweater. The opportunities are endless. This can keep you fashionable in both the fall and the summer at an affordable price. Just make sure you have room in your closet for these additional items!
Store Your Items in a Safe Location: All your hard work of preparing your items for storage will go to waste if you store your boxes in a poor location. Over time, direct sunlight and moisture can be detrimental to clothes, causing permanent damage. Store your boxes in a dry location that is out of direct sunlight.
National Storage is Here for Your Storage Needs
If you are in need of a place to store your clothes that will keep them out of the way but in a secure location and free from moisture and sunlight, consider a storage unit. At National Storage, we have storage units starting at 5X5 square feet and spanning to 10X30 square feet. This means that whether you are looking to store a few summery items, or your entire family's summer wardrobe, we have you covered. We have locations throughout Michigan and Ohio so stop in today for a tour!
More From National Storage