Storing Halloween Costumes and Decorations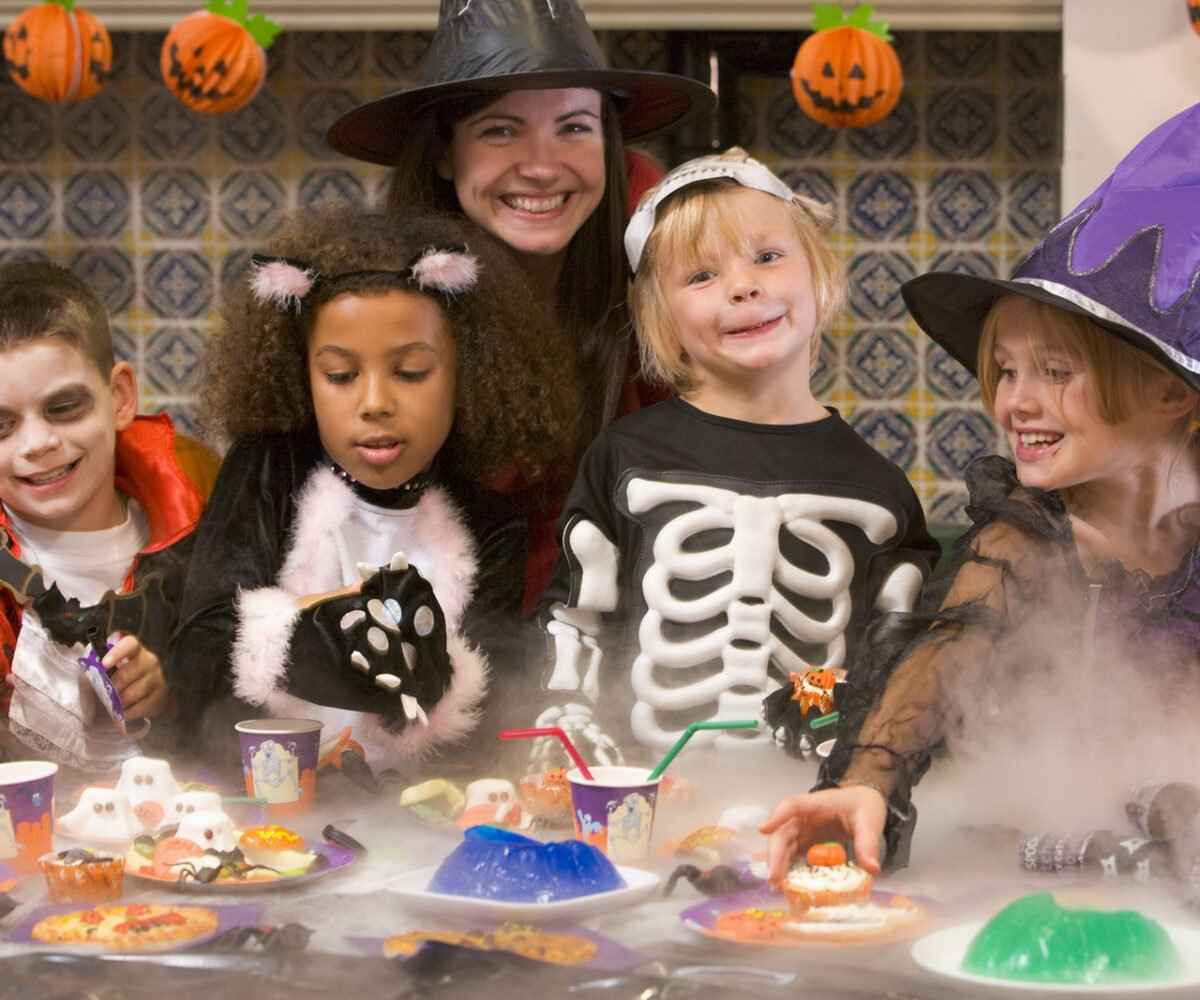 Observing and celebrating Halloween dates back thousands of years to pagan times and the final harvest of the year, known as Samhain. The Celts believed this was a magical time of year when an opening to the dead was created, allowing a closeness between the worlds of the dead and living. During the 1840s, Irish immigrants brought their Halloween traditions with them to the United States, where the celebration continued to flourish and grow.
Today, Halloween has become a time to get dressed in scary, funny or cute costumes, go trick-or-treating, carve pumpkins, visit haunted houses or head to a party. According to the National Retail Federation, the average American will spend up to $74 on candy, costumes and decorations- a number that adds up to around $6.9 billion across the entire country. It's estimated that Halloween spending is only going to increase in the years to come!
Because we spend so much of our hard-earned money on Halloween items, it's important to make sure we're storing everything safely. This way, we can be sure we're able to reuse costumes and decorations (not the candy though- we all know that doesn't last!) in the years to come.
How to Store Halloween Costumes
Before placing those princess, goblin, witch or fuzzy animal costumes away, make sure you've taken some time to properly prepare them for storage. Costumes should be clean and tidy, with any stains from apple-bobbing or sticky treats removed completely. Make sure to run them through the washing machine or get them dry cleaned if necessary.
Then, you want to ensure they maintain their shape while in storage. If they need to be hung, place them in a garment bag and hang them on a clothes rack. Or, another costume storage idea for those less-delicate costumes is to store them in acid-free plastic containers. You can pick up orange storage containers, which often go on sale this time of year, so you can easily identify where your Halloween items are when you need them next year. A special note: never store costumes in plastic bags, as these can trap moisture which will inevitably damage the fabric over time.
How to Store Halloween Decorations
Just like first the costume storage tip above, before storing any of your Halloween or fall décor you should make sure everything is totally clean. If the decorations were outside, remove any dirt, debris or insects and allow all items to dry completely before placing in storage.
Next, organize your decorations into similar piles. For instance, keep all lights together in one pile, fragile indoor items in another, inflatables and outdoor décor in another, etc. This will make decorating next year so much easier! Estimate how many storage containers you'll need; if you splurged on more Halloween decorations this year, you may need to purchase a few more of those orange storage containers!
Once your containers have been purchased, it's time to get all the items put away carefully for next year. Wrap the fragile items in bubble wrap or newsprint, and fill in the open spaces with packing peanuts or more paper. You should also consider labeling all the containers with the contents. Even if you have the orange storage bins, a label will help you quickly identify exactly what's inside next year.
Finally, consider the environment. If you have a cool, dry basement, attic or large closet these can be good options for Halloween storage. However, if you're short on space, moving these seasonal items into a self storage unit is a great idea to free up storage space in the home.
National Storage offer a variety of storage unit sizes for all your household storage needs. Find a location near you today!
More From National Storage