The 10 Best Spring Cleaning Tips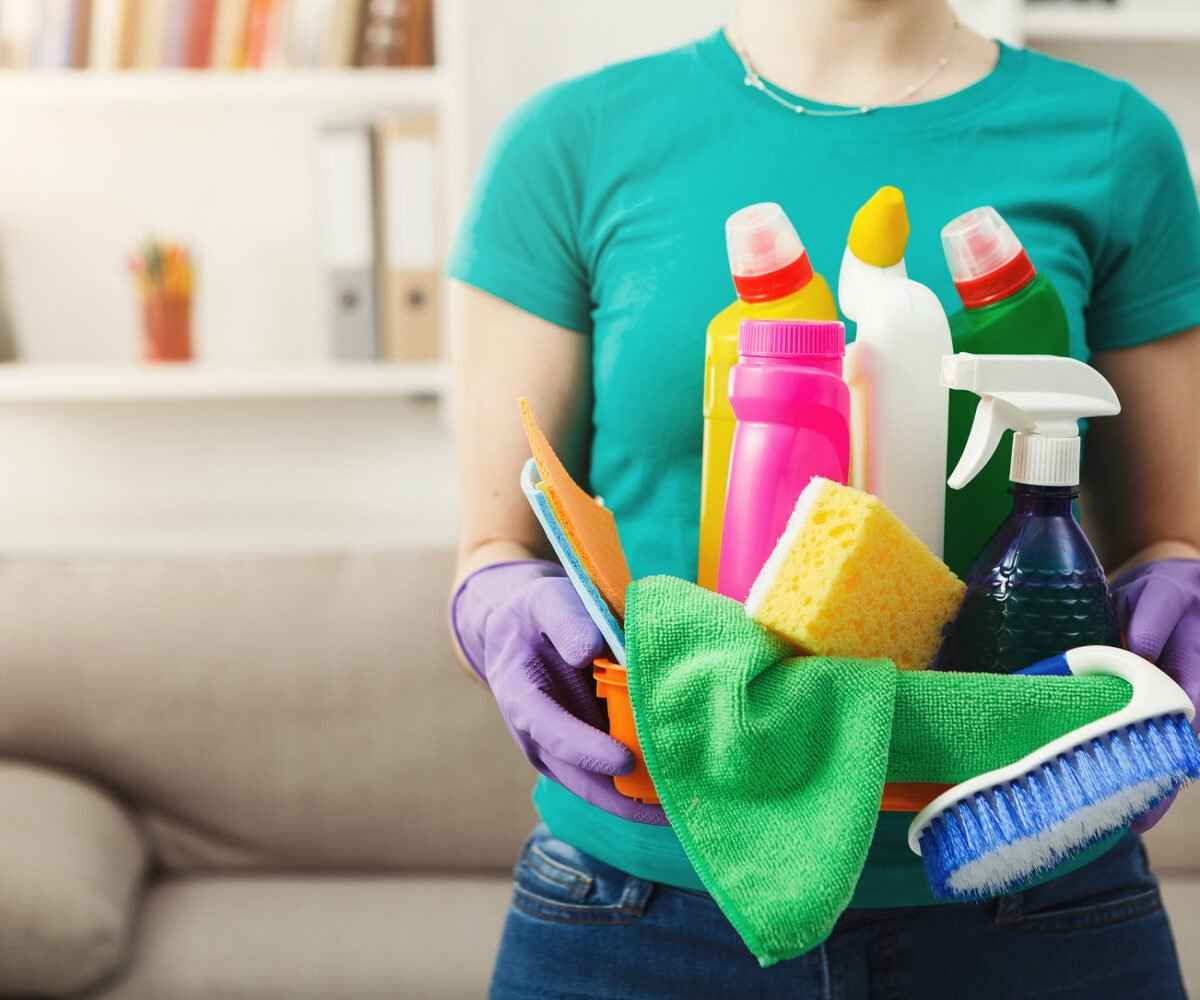 National Spring Cleaning Week is March 5th through March 11th. This week is dedicated to motivating people to get up and start deep cleaning their homes. According to The National Spring Cleaning Week website, a cleaner home can help you to feel more liberated, satisfied, pumped up, and it can even change who you are as a person. To help you have a successful spring cleaning week and season, we put together some of our top spring cleaning tips!
The Top Spring Cleaning Ideas and Tips
Declutter Your Home: No matter how many hours you spend cleaning your home, if it is too cluttered, it's never going to look organized. Before you even start spring cleaning, spend time getting rid of unneeded items. This will not only help your home look better, but it will also keep you more organized throughout the spring and summer seasons.
Make a List: Make a list of every room in your home with the spring cleaning tasks that need to be completed. This will prevent you from overlooking a room or forgetting about an important task.
Use Green Cleaners: While you may have good spring cleaning intentions, if you clean with harmful products, you can potentially expose your family and pets to dangerous toxins and chemicals. Before you introduce a new cleaning product to your home, do research to make sure it doesn't contain harmful chemicals.
Freshen Up the Fabrics in Your Household: Unfortunately, we can't just throw everything in our washing machines. For hard-to-clean items like comforters and blinds, consider hanging them outside to freshen them up. This can work wonders after months of them being locked inside of a closed-up home.
Clean Appliances: Don't forget about your dishwasher, microwave, and refrigerator! These appliances can take a serious food beating during the holidays and throughout the winter season. To clean your microwave, simply turn the microwave on high and heat up a bowl of water with a lemon-cut in half-inside. Let the bowl cool for a few minutes then remove the bowl of water and wipe your microwave clean.
Make Your Windows Sparkle: Dirty windows can make your home look dreary and block the spring sunshine, along with the vitamin D we all need to feel our best. When you're cleaning your windows, don't forget to dust the window sills and to clean out the window tracks.
Look High and Low: Only cleaning the items at eye level will leave a great deal of your house still dirty. Don't forget to clean the floors and baseboards and to check the ceiling corners for cob webs.
Clean the Ceiling Fan Blades: One place you may not think to clean is the blades of your ceiling fan. Months and months of dust can get caked on the ceiling fan blades, and when you turn the fan on in the summer, it can result in the dust particles raining down on you. If you or someone in your home suffers from allergies, cleaning the blades can be a great way to ease the symptoms.
Tackle the Pantry and Cupboards: Now is a great time to clean out your pantry and cupboards of both food and other kitchen products you no longer need. Look for expired canned goods, unwanted boxed items, and mismatched Tupperware.
Take Care of the Air: Improve the air quality in your home by replacing the furnace and HVAC filters. This will help to keep the air ducts from scattering contaminants throughout your home.
Make Space in Your Home with a Storage Unit
Decluttering can be difficult. A storage unit is a smart solution for those items you want to keep, but not around your home. A 5X5 sized storage unit is the perfect size for clearing out space in your closets, while a 5X10 sized storage unit can easily handle a larger spring-cleaning purge.
Are you interested in learning more about a self-storage unit rental? National Storage have a variety of sizes of both drive up and climate controlled storage units available throughout our self-storage locations in both Michigan and Ohio. Either contact us or stop by and talk to our professional staff about any of your household storage needs.
More From National Storage