Space Saving Storage Ideas for Holiday Decor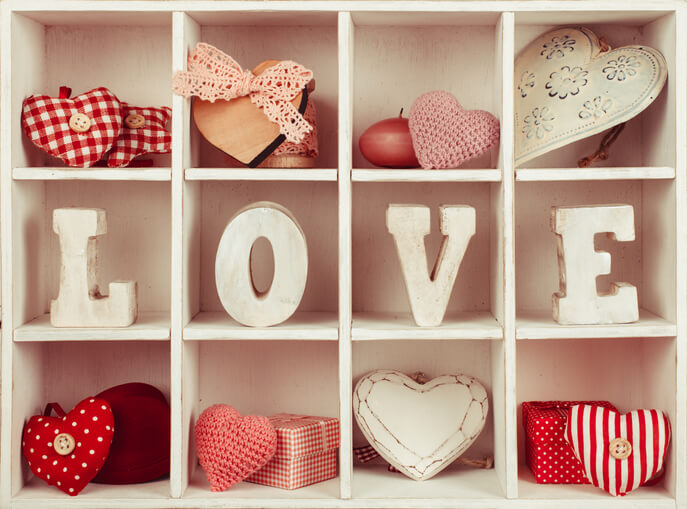 Whether it's for Valentine's Day, Halloween, Christmas or any other holiday, feeling festive in a small apartment can get tricky. Christmas trees, plastic jack o' lanterns, and heart-shaped pillows rob you of valuable closet space.
If holiday storage has taken over your apartment, National Storage can help! We've gathered a few space saving storage ideas for wrangling wreaths, ornaments, and everything in between.
Take Inventory of Your Decorations
As you swap out decor for each holiday, take inventory of the items you have. If you notice you have duplicate pieces or some of your holiday-themed rugs are starting to show their age, it may be time to toss them. Whittling down your holiday decorations by quantity and condition can help you eliminate the clutter that would otherwise cram your closets.
Keep Multipurpose Holiday Decor
Get creative with the decorations you have! The strings of white twinkling lights for your Christmas tree can provide just as much warm light for New Year's Eve or Valentine's Day. Need wreath storage ideas? Get a basic green wreath and swap out seasonal ornaments (Valentine's Day hearts, Easter eggs, etc.) on it for each holiday.
Additionally, use neutral and metallic photo frames for evergreen accents throughout the year. White, green, and cream-colored garlands and blankets are also perfect for year-round, space-saving decor.
Separate Holiday Decorations in Bins
Staying organized is key in small spaces. Store your holiday decor in clear, plastic bins with labels for each holiday. In addition to keeping decorations (hopefully) untangled, storing them in clear, labeled bins can help you keep Valentine's Day hearts out of your Halloween decor. It may also help prevent pests from invading.
Create More Space for Holiday Decor with Self Storage
If you have vintage decor pieces, family heirloom ornaments, or pricey decorations, getting rid of old decor may not be in the cards for you. When you need more space in your small apartment, we can help.
Sometimes, the best ornament storage is outside of your home or apartment! At National Storage, we offer a wide range of self storage unit sizes, features, and units to help you create more room in your small home or apartment. Store your holiday decorations in one of our convenient, affordable self storage units.
When it's time to take down the Halloween decorations for Christmas or swap out the New Year's decor for Valentine's Day, it's as easy as stopping by your local self storage facility.
Save Space for Every Holiday with National Storage
Don't let cluttered holiday storage bring down your festive mood. When you need space saving storage, visit National Storage! Find holiday storage units near you at one of our facilities in Kentucky, Michigan, Ohio, or Indiana. We have the unit you need for Christmas decoration storage, Valentine's Day decorations, and more.
Ready to take back room from your decor? Reserve your unit online today!
More From National Storage