Small Business Supplies to Keep in the Office vs. Offsite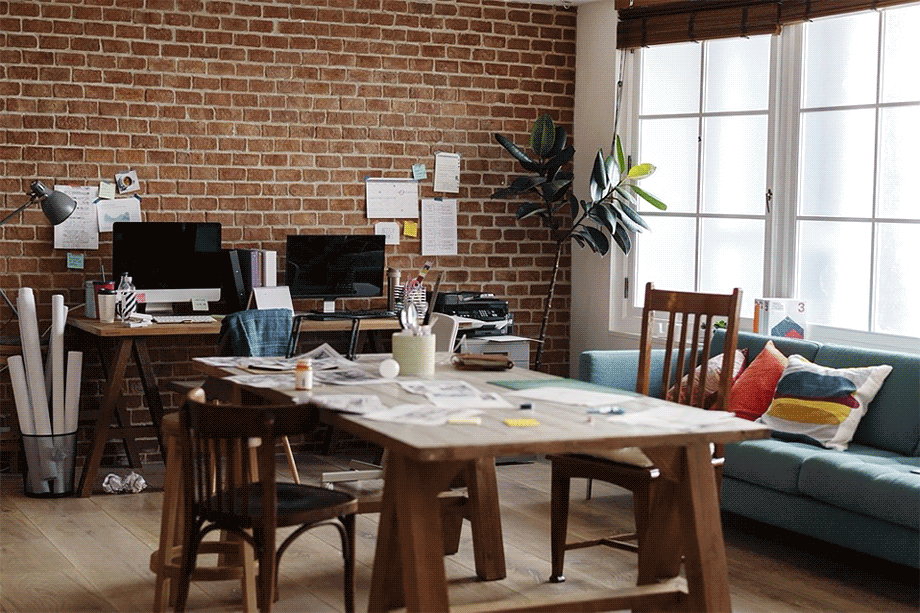 With numerous tech startups and other types of small businesses around the Grand Rapids metro, Kentwood, MI, is a pretty optimal place to become a business owner. In fact, a new report named Kentwood the best small city in Michigan for starting and running a company (even despite the strains of the pandemic).
But make no mistake: Michigan business operators have plenty to worry about, from financial logistics to commercial storage space to small business supplies required for a fully functional office. Once you have the basics nailed down, you'll still need enough room for your inventory and equipment. Let the National Storage offer some pointers for stocking your workplace while ensuring you have ample storage for your business.
Necessary Office Supplies for Startups in Kentwood, MI
Even if your company is digital-based or has employees working remotely, you likely have some sort of centralized office nonetheless. From chairs to computers, here are the in-office, on-site supplies that cover the necessities:
Equipment
The right pieces of office equipment are the "nuts and bolts" to establishing your business. Making sure employees are comfortable and have all the resources they need to effectively do their jobs is crucial to everyone's success.
To start building a legitimate office environment, you'll need to make room in your budget for the following:
Rolling desk chairs
Desks/tables
Filing cabinets
Paper shredder
Computers (with the appropriate software installed)
Spare computer hardware like monitors, laptops, keyboards, and hard drives
Wireless printers (with scanners and copiers)
Teleconference phones, webcams, projectors, etc.
Batteries and surge protectors
Paper Products, Writing Utensils, and More
No matter if your business is run by a team of three or hinges on the use of computers and mobile devices, you are bound to need good, old-fashioned paper products every so often—in addition to the other little things you might fail to remember.
Stock your workplace with all the essentials, including:
Printer paper
File folders
Envelopes
Shipping labels
Scissors
Notepads and sticky notes
Pens, pencils, and dry erase markers
White-out
Tissues, hand sanitizer, and disinfectant wipes
Business Necessities that Don't Consume Office Space
Commercial "supplies" for your small business don't stop at the physical things. You also have to figure out where to store all your important information as well as any extra furniture, inventory, equipment, or marketing materials. Don't forget to consider the items you'll be keeping online and offsite.
Software and Cloud Storage for Small Businesses
A computer without software is like a car without fuel. At the very least—and if you don't already have it—you'll want to install the standard Microsoft Office Suite, which allows access to basic programs such as Word documents, Excel spreadsheets, and PowerPoint slides. Additionally, accounting programs such as Quickbooks and project management applications such as Trello are examples of other software that startups and small businesses tend to rely on.
When it comes to cloud storage (aka digital file storage through the internet), popular options include services like Google Drive or Dropbox. You can simply pay for a digital storage plan based on your company's needs, then count on all your files to be accessible to your network of colleagues in real time.
Commercial Storage Space
Hopefully, you have ample storage bins, filing cabinets, and closet space to keep you organized in the office. However, if you run out of room for stashing boxes and additional supplies in closets and corners, opt for an offsite commercial storage solution that's fit to hold what you need it to—such as furniture, advertising materials, seasonal decorations, moving boxes, and extra office equipment. When you secure a self storage unit for your business, you can offload the clutter to an easily accessible facility that also offers packing and moving supplies for your storage needs.
Small Business Self Storage Units for Rent in Kentwood
Particularly if you're an ever-expanding company, you might start feeling cramped wherever you call your office. Instead of seeking out larger commercial space, though, you can find ways to take advantage of the space that's at your fingertips with the click of a button. That's where National Storage step in to help.
With business storage units for rent in Kentwood and other locations around Michigan, we provide both climate-controlled self storage and convenient drive-up units in a range of sizes. Plus, with daily, extended facility access hours from 6 a.m. to 10 p.m., you can visit your stored equipment and other commercial items around your schedule.
More From National Storage