Preserving and Storing Family Heirlooms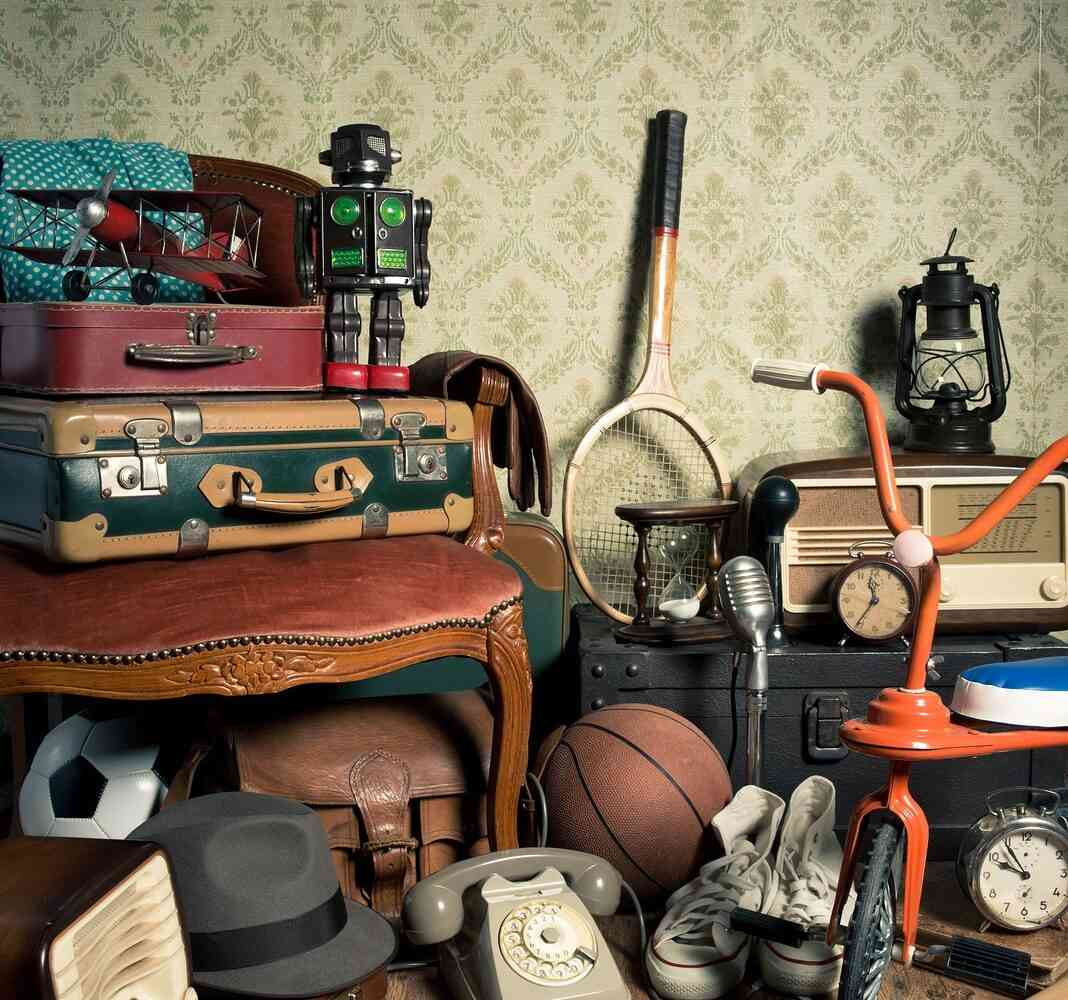 Over the years, it's normal for us to start to accumulate belongings throughout our home's storage spaces. When an aging loved one passes away, family members often feel compelled to split up some of their cherished belongings so they remain within the family, like old photographs, clothing, jewelry, or even furniture. However, as you start to run out of space in the home to store these types of things, how can you ensure they'll stay safe and preserved through the years for future generations?
Keeping and Preserving Family Heirlooms
Maybe you're holding onto your family heirlooms for sentimental reasons, or perhaps you just feel like you can't possibly get rid of something that has been passed down through the years (even though you don't like/have no place to put it/have no place to store it) you can ask yourself a few questions as you decide what you really should keep. Questions like:
Am I keeping this purely because it reminds me of someone, or because someone asked me to keep it? If another family member just assumed you would want the item or that you should take it, don't feel guilty about letting it go. However, if you do attach sentimental memories to it, you should consider keeping it.
Do I have room to store this safely? If you don't have room to display the item in your home, or you don't want to display it to keep it preserved, you should have a safe place to store it properly, like a climate controlled self storage unit.
Do I know the story behind this family heirloom? Unless the item has an interesting story attached to it, it may be something you can consider letting go.
If you do decide to part ways with any family heirlooms, you should first ask other family members if they would like the item; perhaps someone else would appreciate it and get more use out of it. You can also consider donating it to a local charity, like Goodwill or the Salvation Army. However, if the item might be worth money, you can try selling it at a consignment shop or in an online auction.
However, if you're keeping the items, knowing the proper way to store them is the first step in preserving these special pieces for future generations to enjoy. Here are a few tips for storing family heirlooms:
Paper documents: Documents like birth certificates should be protected from moisture, heat and light. Don't fold or staple them, and keep them inside an envelope made of Mylar or acid-free paper. Place them flat in a file box, never upright.
Clothing or fabrics: Fabric is also sensitive to moisture and light, and should be stored in a special preservation box containing tissue, muslin stuffing, moth balls or cedar chips. If you're hanging items use a plastic, padded hanger- but avoid hanging heavier items that could potentially stretch out and tear.
Photographs: Direct sunlight can cause the most harm to photographs, whether they are old or not. Photos should be framed with glass that offers UV protection if you're keeping them out on display. If you're storing photos, place them flat in sturdy boxes with a layer of acid-free tissue between them. Avoid storing photos in areas where temperature and humidity changes can wreak havoc on them.
Jewelry: Keep jewelry in a velvet or satin-lined box. Silver jewelry should be wrapped in tissue paper or kept in a cloth bag to reduce tarnishing.
Remember, an attic or basement might not be ideal for storing family heirlooms, because the temperature and moisture levels can be very inconsistent in these spaces. National Storage can help keep your precious family heirlooms safe! Many of our locations offer climate controlled storage units, so contact us today for more information.
More From National Storage