The Top Patio Furniture Storage Tips for the Winter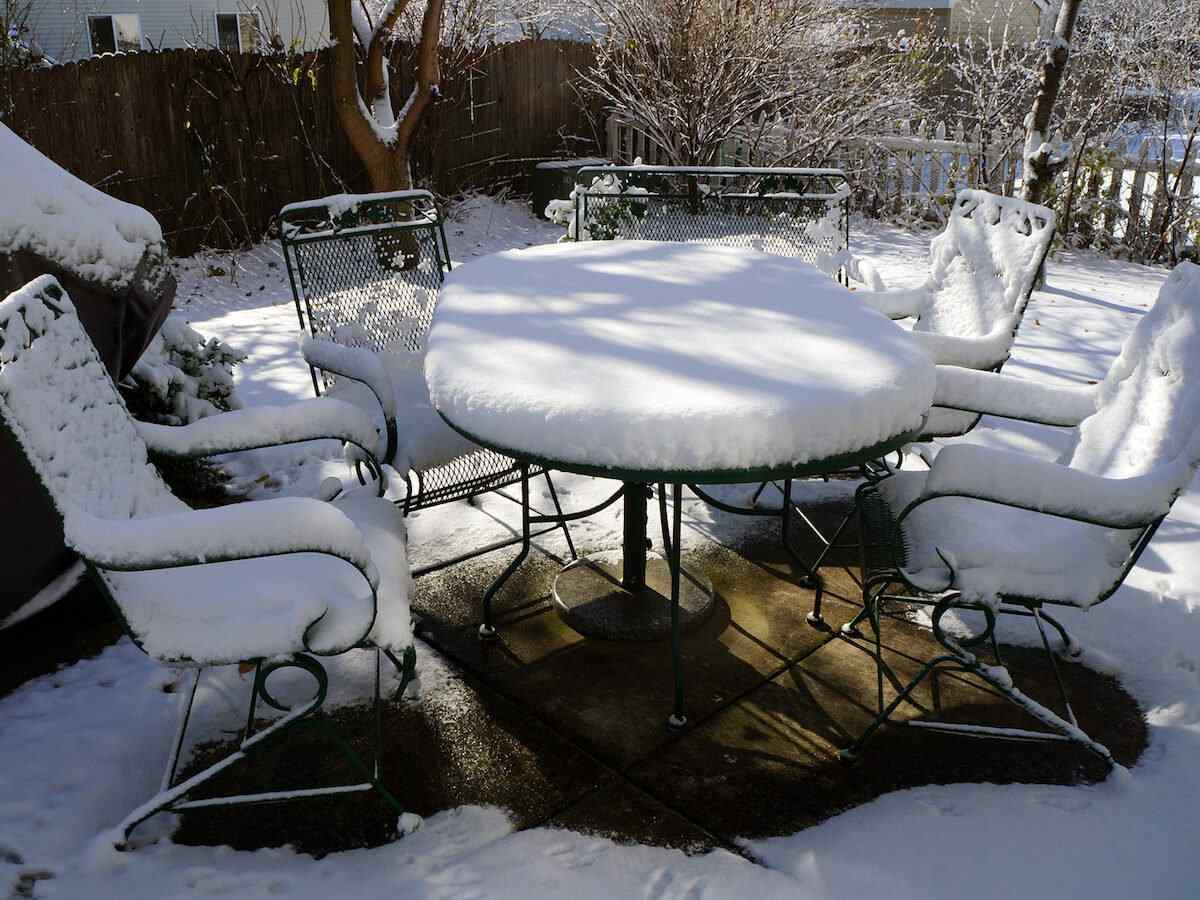 As the days get shorter and the nights get cooler, it is time to start thinking about storing your patio furniture for the winter. Gone are the nights of cooking out with family and friends – at least for this year. If you properly prepare your patio furniture to keep it in good condition, you'll enjoy plenty of nights outside next summer.
How to Properly Store Patio Furniture
Utilize these tips to protect your patio furniture while it's in your storage unit over the winter:
Check the Manufacturer Approved Instructions: It is important to remember that patio furniture can be made from a variety of materials, and each may require a different level of care before going into storage. To ensure you are preparing your furniture for storage using the best techniques for your specific furniture, follow all manufacturer approved instructions. If you no longer have your furniture box and instructions, consult the manufacturer directly to see what is recommended.
Properly Clean all Furniture and Furniture Cushions: Any food that is leftover on your cushions or furniture will cause damage during storage. If you don't properly clean your patio furniture and cushions before storing them, you may have a mold-fest come summer time. If the manufacturer permits it, consider scrubbing furniture cushions with a solution of bleach and water to kill off any mold or mildew before it can spread.
Store your Furniture and Cushions in a Dry Environment: If moisture gets trapped with your furniture and furniture cushions during storage, it can result in mold, mildew or rust forming. Store your furniture and cushions in a location free from any moisture that can result in damage.
Cover Furniture with a Cloth Tarp: If you are storing your furniture in a shed or basement, consider covering it with a cloth tarp. While it is smart to cover furniture in storage, using a plastic tarp will trap moisture in with the furniture. This creates a breeding ground for more mold and mildew. A cloth tarp will allow moisture to escape, preventing damaging mold and mildew from forming.
Check Up on Furniture and Cushions: When you're storing items for a long period of time, the worst mistake you can make is to leave your items unattended. To prevent any extensive damage from occurring, regularly check up on your patio furniture and cushions while they're in storage. Take note and deal with any minor damage that has occurred during these check-ins, instead of waiting until the end of the season when the condition has most likely worsened.
Are You Looking for a Place to Store Your Patio Furniture?
If you do not have a place to store your patio furniture that will keep it away from moisture and dangerous winter elements, consider utilizing a storage unit. A storage unit will keep your patio furniture out of the way while still being stored in an ideal location. National Storage have a variety of sizes of storage units available throughout our self storage locations in both Michigan and Ohio. Either contact us or stop by and talk to our professional staff about any of your household storage needs.
More From National Storage