Packing and Moving Supplies 101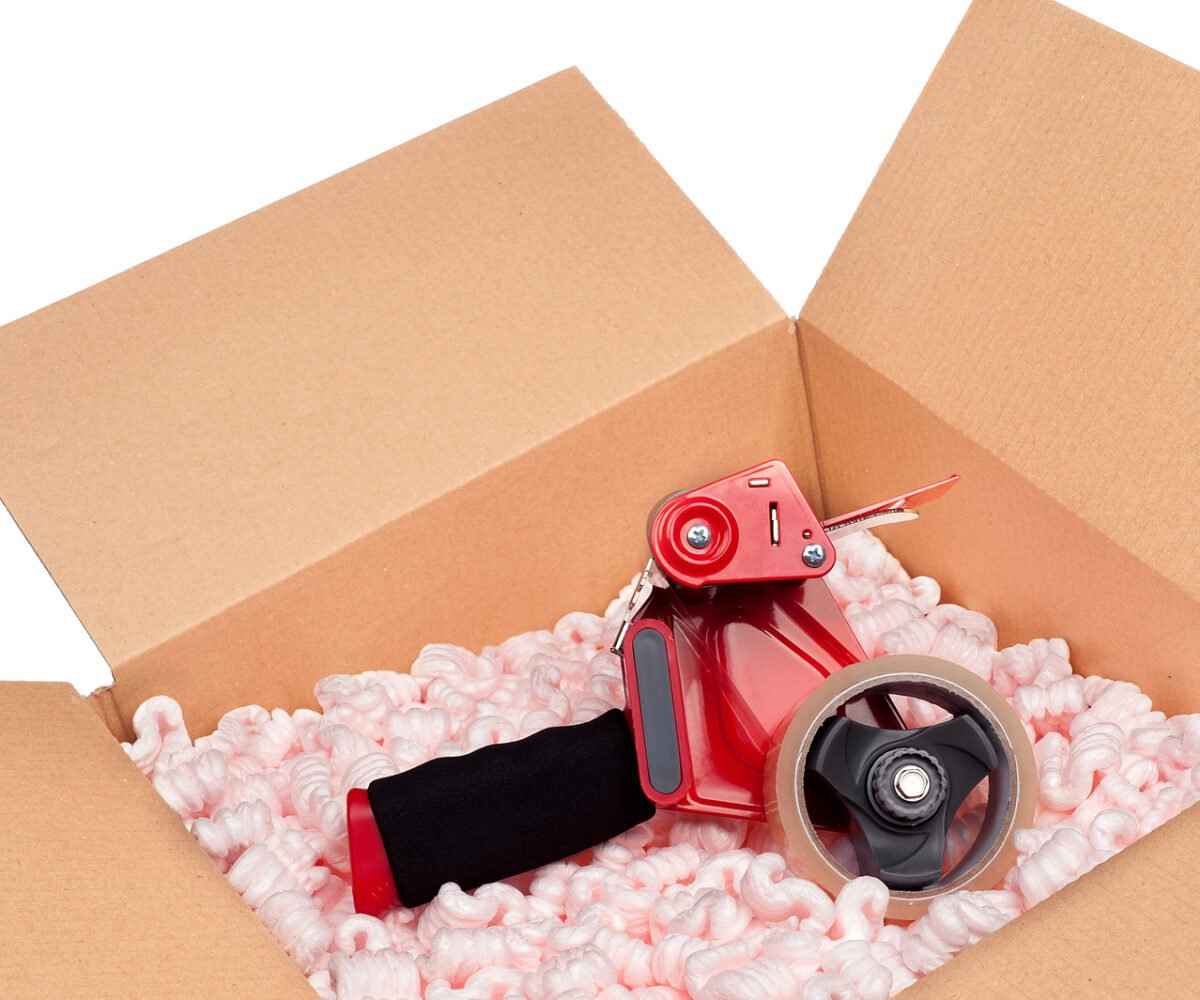 Did you ever think about the packing supplies that you would need to properly move or store your belongings? Probably not! Having the correct supplies and properly packing your items for storage will keep your belongings ready to be used quickly and easily when they are taken out of storage. Each National Storage location has moving and packing supplies for all of your storing needs! The facilities offer everything from moving boxes to box label stickers to list the contents on the outside of the boxes. What are all of these items used for and why do you need them? Some people think that it is easier to pack everything in garbage bags and throw them into a storage unit. In order to protect your belongings, you need to properly pack them for moving or storage!
Using Packing and Moving Supplies
Boxes and Fillers: When storing items, you want to make sure that you are using the correct size boxes. National Storage have a wide range of boxes, from small to extra-large, available at all of our locations. The smaller boxes would be good for books, glasses and dishes and other heavier items.  There are also specially-made dish boxes to give added protection to these fragile items. The extra-large boxes are great to store pillows, linens and lamp shades. It is better to put lighter items in the larger boxes and heavier items in the smaller boxes. If possible, use the original boxes for electronic items, if not, there are boxes and filler available to protect these items. There are also TV sized boxes available for your larger electronics. Clothing, coats, comforters and drapery should be stored hanging in wardrobe boxes. If you are storing documents for your business, consider using file boxes to keep these documents organized. Remember to pack boxes with filler to give added protection to your stored goods. Use bubble wrap, peanut packing material or newsprint as a filler to give extra cushioning in your stored boxes.
Furniture and Mattress Covers: It is important to also protect the larger items that you are storing. Mattresses and furniture should be protected from damage, dirt and moisture during storage. To protect your mattresses from being torn or damaged during moving or storage, use a mattress cover. The covers come in sizes form single to king. During storage, cover wood and leather furniture with sofa or chair covers. These canvas sheets protect the items from dirt and dust accumulation that occurs during long term storage. Use canvas sheets to protect the items from moisture damage as well. Tightly packed plastic wrapping on wood furniture can create moisture under the covering, which warps the furniture.
Various Other Supplies: National Storage also carry items you might not think would be needed when packing or moving such as poly rope to tie down items during transport. Packing tape is a must have to protect the items in boxes from dirt and dust. Make sure to properly seal each box before moving or storing. In order to keep an inventory of the boxes that you have stored, write a list of the contents on the outside of the box. Then, keep a list of the boxes handy as a reference for when you need that box. It is also useful to have a tool kit handy just in case you need to do an easy fix on an item or a utility knife to open those sealed boxes.  Using these items will help protect your belongings while in transit or in storage.
National Storage can provide you with all the packing and moving supplies you might need. Stop in to any of our 34 locations to find out more information.
More From National Storage