Moving with Children: Tips for Breaking the News & Helping them Adjust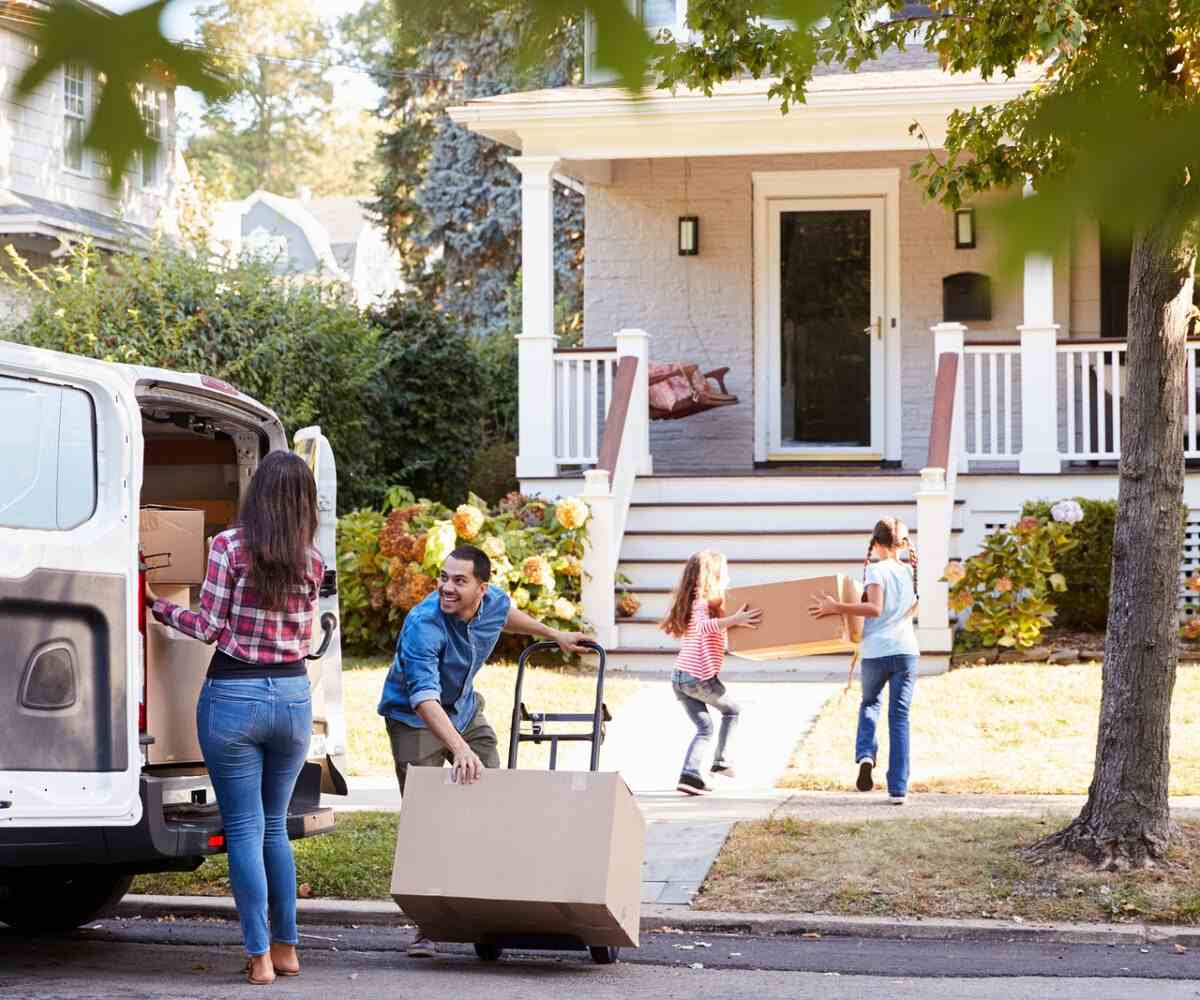 Moving into a new home with new possibilities is an exciting time, but if you have children, they might not see it this way. Even if your kids are old enough to understand the move, it doesn't necessarily mean they'll be happy about it. It's important to keep in mind that your children may be moving away from the neighborhood in which they've grown up, possibly leaving behind their best friends, and they might be nervous about how they fit into a new place.
Making the Move Easier When Moving with Kids
There are a few things you can do to ease some of the stress and uncertainty your kids are facing after you move. Keep these tips for moving with kids in mind:
Tip Number 1: Allow Your Children Time to Process
Your kids will process the moving news differently based on their age. Make sure you're giving your children the right amount of time to process the news, but not too much time. If you have younger kids, tell them about the move about a month before it happens. On the other hand, tell older kids about it as soon as you know it's final. This is important because older kids may react poorly to information being kept from them, and it gives them time to process it.
Tip Number 2: Address Any Concerns
No matter the age of your children, they will likely have concerns about moving. The last thing you want to do is to not listen or address their concerns. Be prepared to answer questions and concerns in the days and weeks after you break the news.
Tip Number 3: Remove the Mystery
If possible, take your children on a tour of the house before you move in. When you're touring the house, point out things that will matter to your kids. For example, show them where their bedroom will be as well as the new playground out back. But don't stop there. After touring the house, show them exciting places around town. The local ice cream shop, movie theater, and soccer fields are sites that will excite your kids.
Tip Number 4: Let Your Children Take the Reigns
Give your children as much control as you can. Let them choose the new colors for their bedroom and how they want to decorate it. This will give them something to be excited about.
Tip Number 5: Keep in Touch with Old Friends
Your children may need help keeping in touch with their old friends. In the weeks after your move, remind your kids to call or video chat with their friends. This will help them to feel a sense of security until they start making new friends.
National Storage Has Moving Solutions for Your Family
If you're looking for a way to make moving easier, consider renting a storage unit. Renting one allows you to move out of your old home even if your new home isn't move-in ready. For full household storage needs, consider renting either a 10×20 or a 10×30 storage unit. Our locations also carry a full line of packing, moving, and storing supplies. Contact us or stop by to either rent a unit or to pick up supplies today!
More From National Storage