Kitchen Pantry Organization Tips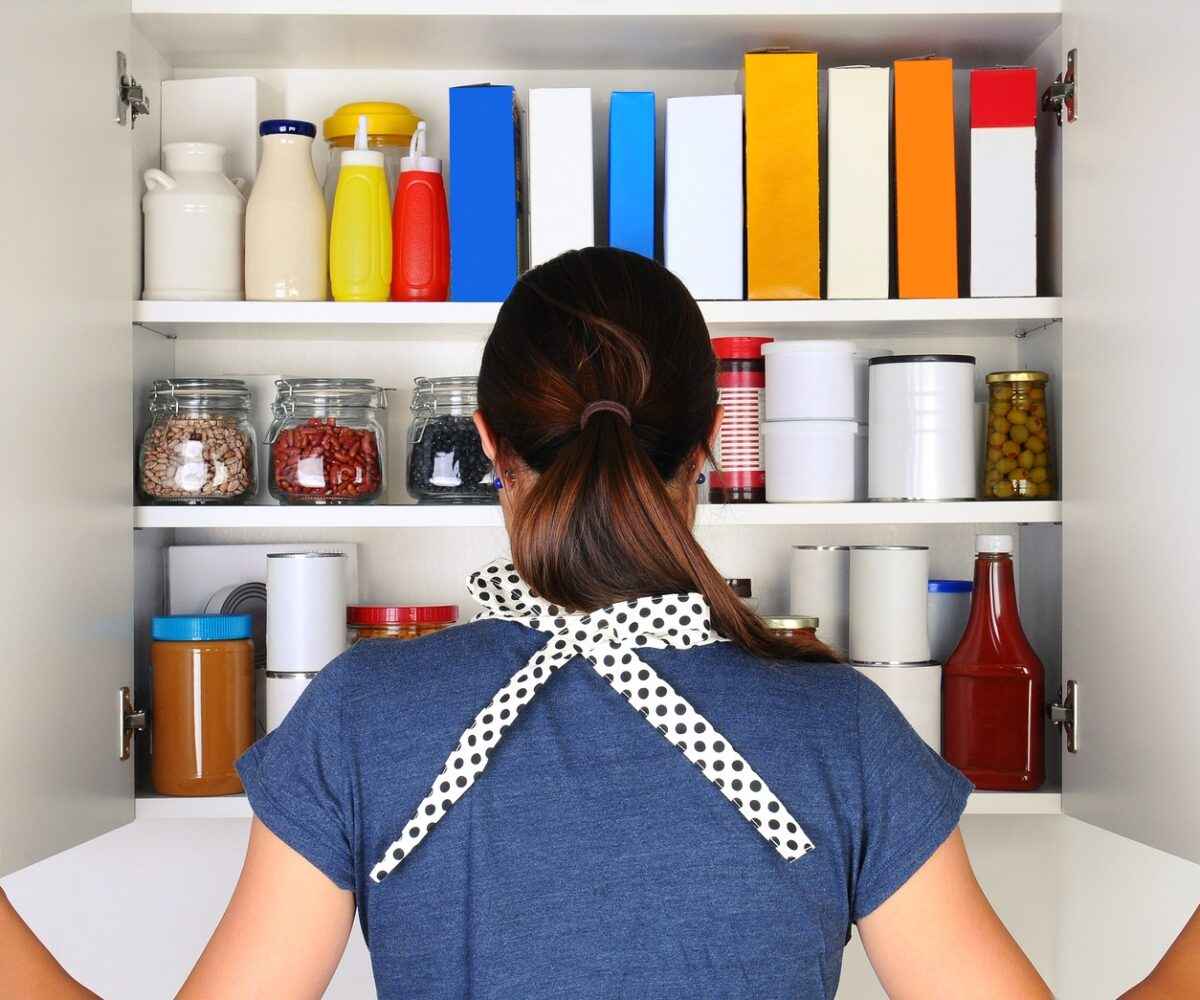 It might seem hard to believe, but spring really is on its way in just a few short weeks! And with spring comes spring cleaning tasks; all those chores we tend to put off until absolutely necessary. Like, for instance, cleaning out the kitchen pantry.
However, keeping your pantry organized is actually an important task you shouldn't put off. Getting rid of expired food and cleaning out supplies can not only create more space in your kitchen and make daily cooking or baking easier, but it can also potentially keep your family healthier.
How to Organize a Pantry in 5 Steps
De-cluttering your pantry should be the vital first step in your kitchen organization and spring cleaning process. Most people store things like dry goods, bulk items, canned goods, spices, and even pet food or small kitchen appliances if they have the space in their pantries. However, it's when you start storing things that don't belong, like kids' toys, paperwork, backpacks, etc. that the pantry can start to easily become a cluttered mess.
Here's how to organize a pantry and ensure you're making the most out of this important space in your home:
Empty it out. Pull out everything in your pantry, taking note of expiration dates as you do so. Anything that's past the good-by date should get tossed immediately. Keep in mind that some items, like spices, shouldn't be kept longer than a year. Once the pantry is emptied of its contents, wipe down the shelves, sweep and mop the floors, and replace any shelving paper.
Put like items together. Now that you have a large pile of items in the middle of your kitchen, it's time to sort through everything that wasn't thrown away. Keep similar items together; baking goods, canned goods, dried food like pasta, beans and rice, boxed items like cereal, granola bars and oatmeal, spices, beverages, pet food and treats, small appliances, cleaning supplies, etc. Whatever method will work best for you when you need to find something specific is how you should organize your belongings.
Create zones. Along with categorizing your items, you should designate zones within your pantry for them. For instance, heavier, bulky items like pet food can go on the bottom shelves, canned goods in the middle, and lighter, boxed items up higher. Keep in mind that you should place the things you reach for most often at the front and center to make your life easier.
Invest in proper storage. If you feel like your pantry organization is still lacking, an easy fix is to purchase some storage baskets or bins to keep similar items together, or even to keep your food fresher. Clear plastic containers with lids help keep cereals, rice or pastas from quickly expiring; plus, open containers can attract bugs and pests. Baskets can organize your snacks, root vegetables, and boxed items so you always know right where to look for what you need.
Keep an inventory. As you're putting everything back into your pantry, create an inventory list. This way you won't be tempted to over-buy any certain items on a whim, and you can cross items off the list and easily add them to a grocery list as you need to replenish things.
If you have kitchen items you don't use on a regular basis, like extra pots and pans or utensils, small appliances, etc., renting a self storage unit is the perfect solution to store these excess items and keep your kitchen organized and clean the whole year through. Contact us today to find out how self storage can help with any home organization project!
More From National Storage