How to Start a Home Decluttering Project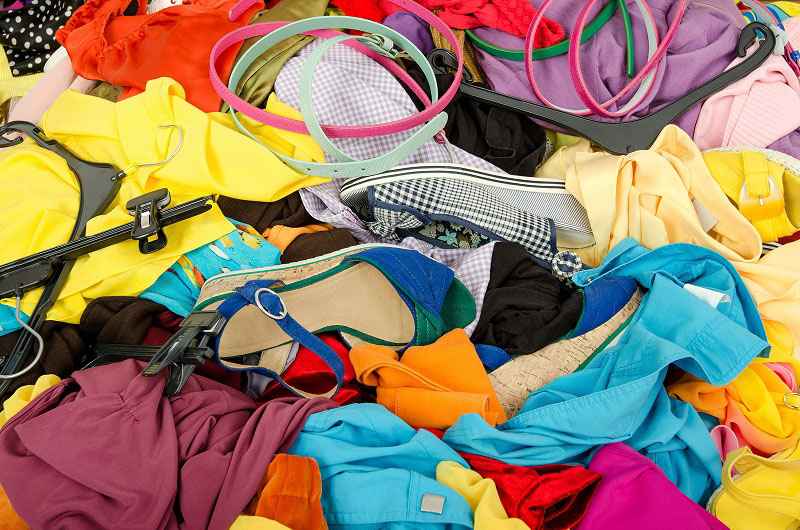 We all know that famous saying "one man's trash is another man's treasure." However, it's not uncommon for some of those so-called "treasures" to turn into piles of items that are simply taking up far too much space in your home. And, did you know that all that stuff actually takes a toll on your mental health? People who live in messy, disorganized homes often admit that they feel not only stressed out and anxious, but also tired and unsettled all the time.
Decluttering Tips for Ultimate Home Organization
Spring has sprung, so it's the perfect time of year to start figuring out the best ways to declutter your home and make it a safe, clean and organized space you enjoy living in. Don't get overwhelmed; decluttering is a skill we all have! Here are a few decluttering tips to get you started on the process:
Envision the results. No matter what area of the home you're decluttering, take a moment to picture how the space will look when you're finished. Even if it's just the hallway closet or the junk drawer, close your eyes and imagine how organized it will be, how easy you'll find the items you're looking for, and so on. You can even go as far as finding an image in a magazine or on a website that gives you the inspiration you need to get started.
Put time on the calendar to declutter your home. Your life is hectic, and unless you set aside some time for decluttering, chances are you'll find a variety of reasons to continue to put it off. Decide on a day, and then how much time you can designate to your home organization goals, even if it's only an hour at a time.
Do some prep work. Depending on how much clutter you plan to clear, you may need to do some preparing for your project. This means purchasing some storage containers, garbage bags, or even renting a self storage unit for the items you want to keep, but need to clear out of your home.
Ask yourself the right questions. As you sort through belongings, think about the reasons why you're holding on to particular items. Are they bringing you joy? Have you attached fond memories to them? Are you only keeping it because you think you may need it someday? Remember, you should have a plan for every piece you decide to keep. And if those concert t-shirts from the 90s are packed away in a box somewhere, are they really bringing you joy or conjuring up any happy memories?
Start small. You don't have to attempt to clear out the entire basement or garage in a single day. Instead, focus on the areas that are bringing you the most stress. Maybe that means tidying up the workbench or cleaning out the shelves in the laundry room. As you make small changes, you'll become more motivated to continue with the bigger issues.
Stop shopping – at least for now. It can be tempting to want to bring new items into the home as you start clearing out some space, but try to hold off until you've finished every decluttering project you've set out to accomplish. You want to stay focused on the task at hand, and incorporating new things into a space you're still trying to clear out just gives you that much more to deal with.
National Storage have a variety of sizes of storage units available at our locations in Michigan and Ohio to get your home organization projects jumpstarted this spring! Contact us today to learn more.
More From National Storage