How to Properly Pack and Unload a Moving Truck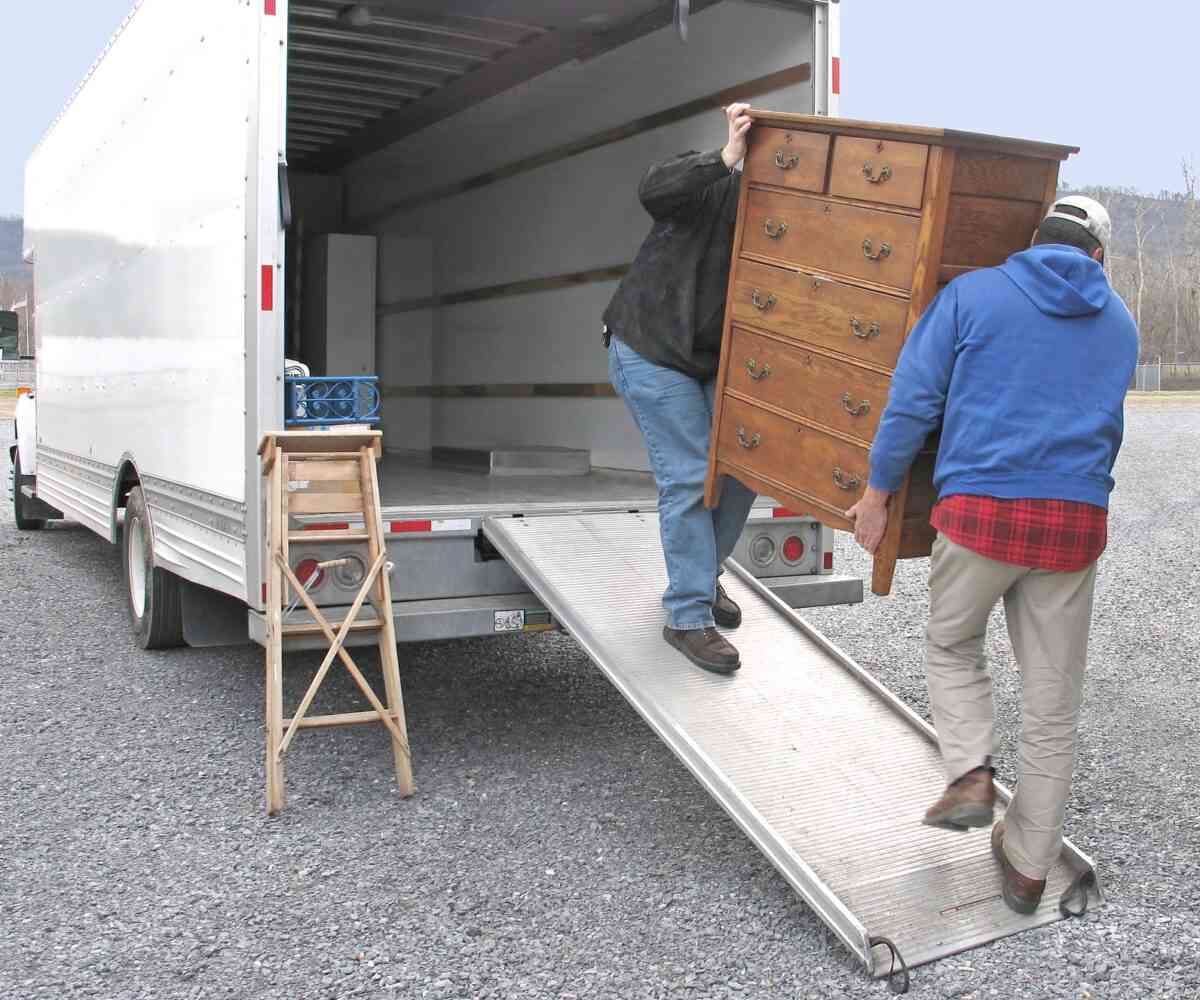 If you've decided to go the DIY-route with your upcoming move, it's important to learn a few things about properly loading and unloading a moving truck. After you've packed up your entire home and enlisted the help of family and friends, when moving day arrives you want to make sure everything goes as smoothly as possible.
Step One: Loading a Moving Truck
Planning ahead for your move can not only help save you time and money, but also save on gas and mileage for your rental truck. First, make sure all your belongings are ready to be packed onto the moving truck as soon as it arrives so you aren't scrambling at the last minute. It's also important to rent the right size moving truck for your needs. Let the rental company know approximately how much you'll be moving so they can recommend the appropriate size.
After you've determined the correct size moving truck, it's crucial to utilize every space while keeping your belongings protected during transport. Here are a few important steps to take when you're loading the moving truck:
Have supplies ready. When you rent the moving truck, you should also get some supplies like a dolly, furniture padding, tarps, bungee cords and other materials so everything can get packed easily and safely.
Distribute weight evenly. When loading a moving truck, it's important to distribute the weight of your belongings evenly throughout the cargo area. Keep the weight limit in mind, too, as overloading the truck will result in needing a lot more gasoline to get to your destination.
Appliances go in first. The first items to load into your moving truck are your large appliances. These should go all the way at the very back, closest to the cab, and kept upright against the wall. Cover them with a tarp or blanket so they don't get dented or dinged during transport.
Larger items go in next. Mattresses, box springs, sofas and other large items should be placed upright against the longest wall of the truck. Cover these items with a mattress cover and furniture pads.
Fill in the open spaces. Once all the large items are loaded, fill in the open spaces with your packed boxes. Remember to place heavier boxes on the floor, stacking the lighter boxes on top, and keep similar-sized boxes together. Use soft items like bedding, bags of clothing or linens, and pillows to further fill in every nook and cranny.
The last thing to load on the moving truck should be your "first night" box, which contains items like toiletries, linens, paper products, and snacks to make the first night in your new home comfortable.
Step Two: Unloading a Moving Truck
After you've arrived at your new home, keep your stress levels down by staying organized as you begin unloading the moving truck. Hopefully you've still got your team of helpers ready to go- the more people helping, the quicker the unloading process will go! As you start unloading your rental truck, here are a few things to keep in mind:
Map out your new home. Before you start unloading the moving truck, do a run through of your new home to make sure the hallways are wide enough to move large items through. Also show your helpers around so they know what items will be going where.
Create a safe pathway. Make sure there's a clear, safe pathway from the moving truck to the front door, plus throughout the inside of the home, too. Lay down plastic for high-trafficked areas so the flooring doesn't get damaged.
Boxes should go right into the rooms. Boxes should be clearly labeled so everything goes into the proper room right when it's taken off the truck to help you stay organized.
Take inventory as you unload. Make sure everything that went on the moving truck is coming off of it in one piece.
Set up larger items first. Once the truck has been completely unloaded, you can start setting up the larger items, like furniture and kitchen appliances, putting tables and bedframes back together, etc. However, don't expect that you'll be able to get completely unpacked all in one day!
As you're unloading the moving truck, you may find that you don't have enough space for some of your belongings, especially seasonal items like winter clothing or holiday decorations. Keep these items boxed up and rent a self storage unit so your new home stays neat and organized.
National Storage have secure self storage units for all your household storage needs. Find a location near you today!
More From National Storage