How to Prep Your Vehicle for Seasonal or Long-Term Car Storage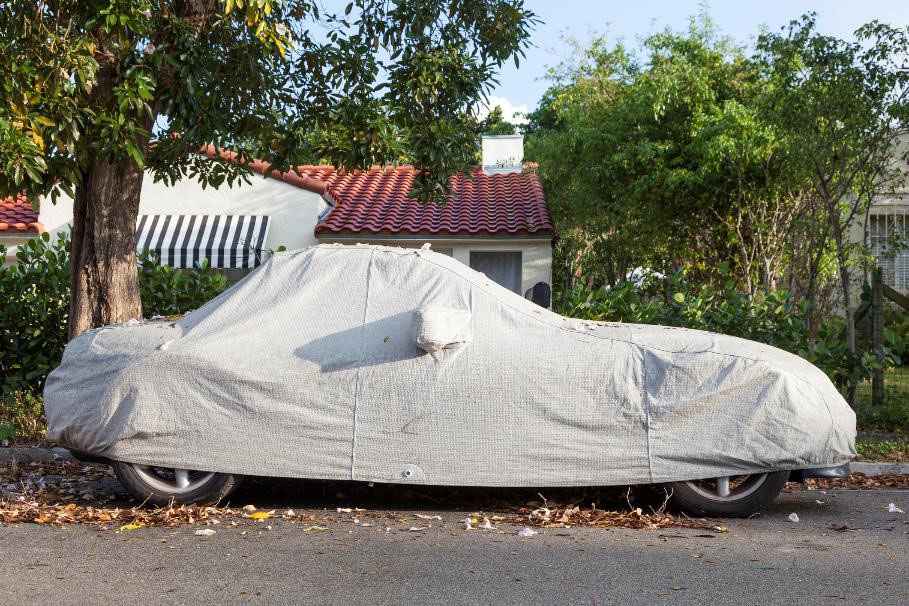 It's almost winter time again, meaning many Michigan residents are seeking vehicle storage in the Belleville area. Whether you need long-term car storage for your vintage Ford or a place to park your RV or boat during the offseason, knowing how to store your vehicle while it's off the road is crucial to getting it back on the road smoothly. With the help of these seasonal and long-term storage tips, preserving your ride will be well worth the work and upkeep.
5 Long-Term Car Storage Tips
Clean it inside and out.
You wouldn't put dirty dishes back in your kitchen cabinets. Likewise, you don't want to keep a filthy car inside a self storage unit. Dirt, bird droppings, and water stains on the exterior can damage the vehicle's paint over time. Food crumbs and grease stains will spoil and create a nasty odor in the car while also luring unwanted pests. Make sure to wash and wax the outside and clean the inside as well.
Change the oil.
Old oil can damage your engine; it has contaminants that can settle and cause problems once you restart the car. Before storing your car for longer than a month, consider changing the oil to keep the engine in top shape.
Remove and charge the battery.
Even when the car isn't running, its battery gradually loses charge over time. Remove the battery from your vehicle and store it in a safe place. When eventually taking your car out of long-term storage, reinstall the battery, let it recharge, and then you'll be on your merry way.
Block the wheels.
It is not recommended to apply the parking brake while storing your car, as the brake pads could fuse with the rotors. Instead, it's better to put a couple of tire stoppers behind the tires to keep the car from rolling.
Protect it with a weatherproof cover.
In general, we suggest covering your belongings when placing them in storage units. Therefore, we'd definitely recommend covering your car, too. Even if it's stored in an enclosed space, the cover will protect the paint from dirt and dust while your vehicle sits for several months.
Vehicle Storage Tips for Winter
In addition to the best practices above, pay special attention to the following steps for seasonal car storage during winter and cold temperatures:
Close all windows and vents.
Park the vehicle on a plastic sheet or up on a jack to protect its tires from wear and deflation.
To prevent air and moisture from entering the gas tank, leave about a quarter to a half tank of gas. Add a fuel stabilizer to help prevent fuel in the tank from breaking down.
Store your car's battery in a warm environment. Not only will it start easier in the spring, but your battery fluids will also not freeze—which could cause cracked cells and leaking battery acid.
If possible, visit your stored vehicle once a month. Let it run for a few minutes to allow the fuel and oil to circulate the engine.
Find Reliable Car Storage in Belleville, MI
You may not have the room in your backyard or garage for long-term vehicle storage. Even if you do, though, you can get added benefits using our car storage spaces in Belleville, MI, or another self storage facility near you. Save precious garage space at home while keeping your car protected behind fencing, 24-hour video surveillance, and other security measures. To snag storage for your car today, simply call or rent online today!
More From National Storage