How to Move a Dining Room Table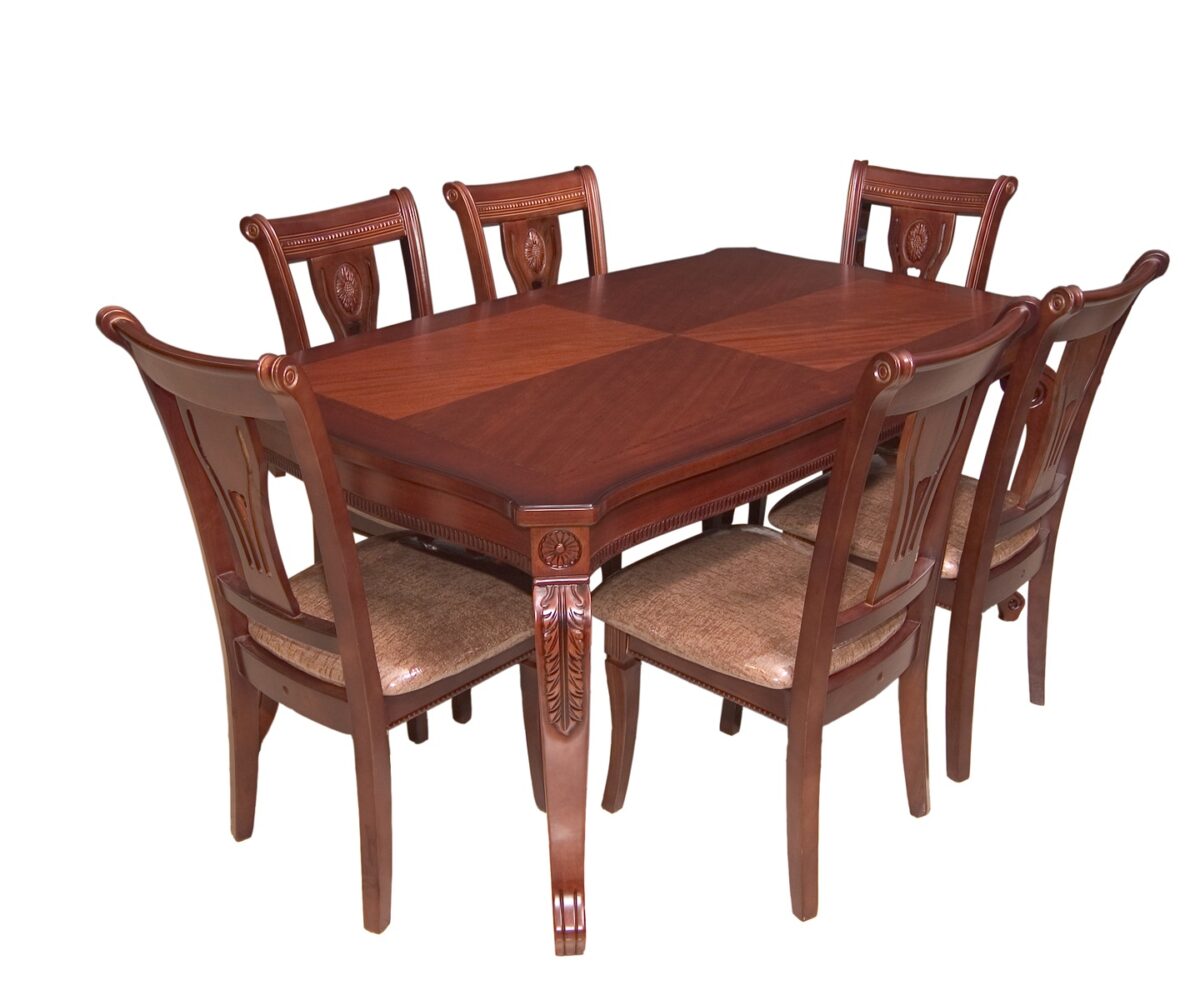 When your moving day arrives, the thought of lifting and moving all that large, heavy furniture out of your home and onto the moving truck can feel like an overwhelming task. These pieces of furniture also are usually some of your most expensive items, so you want to make sure you're protecting your investment by moving and storing them properly. Also, if you're going to be moving these items yourself, whether onto your moving truck, into your new home, or into a storage unit, you need to know the best way to move them to get the job done safely.
Tips for Moving a Dining Room Set
Each type of furniture will require a different amount of prep work in advance of your move. For example, if you're moving a couch, you should make sure to remove the wooden or metal legs before transport and keep all the parts and hardware together in a plastic bag taped to the couch. When in doubt, check the manufacturer's instructions before moving any heavy pieces of furniture.
In some homes, the dining room table is only used for special occasions, and sometimes it's a treasured heirloom that has been passed down for generations. This is why knowing how to move a dining room table and chairs properly is so important to ensure nothing gets damaged and ends up needing costly repairs.
A few tips for moving a dining room set include:
Use the correct moving and packing supplies. Before your moving day, pick up your moving and packing supplies like bubble wrap and packing tape. Ask your moving company or truck rental company if moving blankets will be available on the day of your move or if you can rent some to further protect your items.
Clean it thoroughly. Wipe down the top of the table and the legs with furniture polish to remove any dust or spills. Likewise, wipe off the chairs or vacuum the upholstery.
Take it apart if possible. Removing the legs makes moving a dining room table much easier. Unscrew the legs, keeping all the hardware together in a plastic bag taped to the table so everything is ready for reassembly.
Protect each piece. Wrap each leg in bubble wrap secured by tape, whether or not you've detached them from the table. If the table top has been removed, wrap that in a moving blanket taped to the bottom to keep it secured. If the table top is glass, make sure it's wrapped in several layers of bubble wrap and then covered with moving blankets. You can also consider adding a layer of cardboard between the bubble wrap and the blankets for further protection.
Lift pieces correctly. After all the pieces of your dining room set are wrapped and ready to be moved, make sure you're carefully lifting each piece onto the moving truck. Don't drag chairs across the floor, as this can damage both the chair and the floor. Chairs should be stacked in twos, with the second chair upside down on top of the first chair. Lift the table vertically to allow for easier movement through doors or up and down stairs, then lean it on the wall of the moving truck, securing it with bungee cords or ropes. If the legs have been left on, the table can be left standing with items packed underneath it; just be careful of stacking too many items on top of it, and be aware that it can shift during transport.
While moving a dining room table and chairs, it's crucial to take a little extra time to ensure these items stay in great condition and can be enjoyed by your family for years to come. National Storage have secure self storage units at our 51 locations throughout Michigan and Ohio for any of your household storage needs. Contact us today to find out more!
More From National Storage