How Many Boxes Do I Need for Moving Homes or into Storage?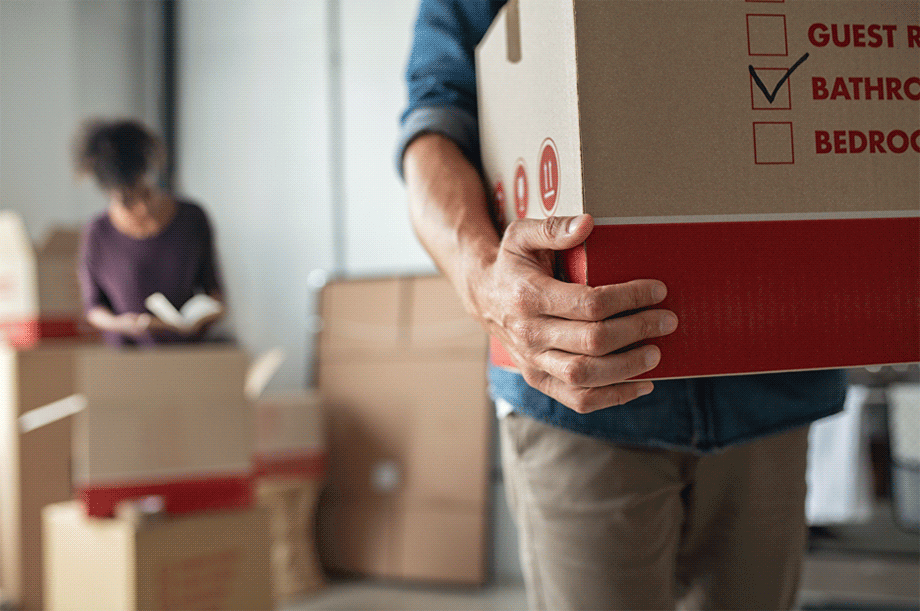 How many boxes for moving do you truly need? Of course, it depends on several factors: the size of your home, how long you've been there, and what you plan to keep. This number also ensures you select the correct storage unit size when you utilize offsite storage space for your boxed items. The National Storage team can help give you a better idea of just how many cardboard boxes you'll need for your next move.
Preparing Your Supply of Boxes for Moving
Before you set out on a hunt for boxes at your local self storage facility or home improvement store, there are a few key considerations:
Have you lived in your home for a while? If so, you've probably collected a lot more than you realize. Going through your things and purging some items will reduce the number of boxes needed.
How many rooms are in your home? The more rooms you have, the more boxes will be required. If you have a large family, the need boxes and other packing supplies adds up if you're trying to haul everything in one trip.
What's the square footage of your home? Square footage is one of the most important factors that determine the number of boxes for your move.
Sizes of Moving Boxes
When you rent a self storage unit, moving boxes and other packing supplies are available in our facility offices—so if you can't find any or if all your old boxes are torn and worn, we have you covered. Moving boxes come in a full range of sizes to accommodate your belongings:
Small and medium boxes – Ranging from 1.5 cubic feet to 3 cubic feet in size, these are ideal for pantry items, magazines, books, and cleaning supplies.
Large boxes – Ranging in size from 2.5 to 3.5 cubic feet, these work best for large or bulky items like shoes and clothing.
Extra-large boxes – Start at 3.6 cubic feet and standing as tall as an adult (when flattened), these are perfect for toys and breakables that should be surrounded by blankets or packing supplies like foam peanuts.
Number of Boxes Based on Your Home's Square Footage
No matter the magnitude or nature of your belongings, there's no such thing as one-size-fits-all moving boxes. You do want a variety of boxes to keep your various items properly protected and packed snugly; however, avoid using too many different shapes and sizes so that packing your moving truck doesn't become a game of Tetris.
Based on the square footage of your home, we've provided a rough estimate to calculate the number of boxes you'll need.
400 to 700 Square Feet:
7-15 small boxes or 9-15 medium boxes
6 large boxes or 3 extra-large boxes
700 to 1,250 Square Feet:
7-23 small boxes or 15-22 medium boxes
7-11 large boxes or 4-6 extra-large boxes
1,200 to 2,000 Square Feet:
32-40 small boxes or 25-45 medium boxes
16-26 large boxes or 10-13 extra-large boxes
Moving Tips From Your National Storage
Making sure you have sturdy, high-quality moving boxes and packing supplies (and planning for how much you need) is the first step to a smooth moving experience. When you need a place to store your belongings as you transition to your new place, keep in mind our self storage tips and facilities located in Ohio and across Michigan. Our storage units can hold a large volume of items in seemingly small spaces, especially when you take advantage of the best packing and stacking strategies with your boxes. Reserve your unit online today.
More From National Storage