Holiday Decorating Tips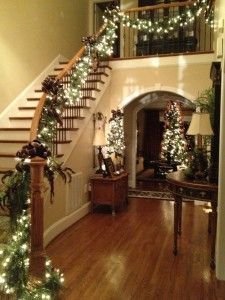 The time period between Thanksgiving and New Year's is easily one of the busiest times of the year.  Between shopping, decorating, baking, wrapping presents, sending cards, attending holiday parties and visiting family, you may feel like you can't wait for January 2nd to get here so you can hibernate for the remainder of the winter!
Decorating the home, inside and out, can be one of the biggest projects you tackle this holiday season. But it doesn't have to be an overwhelming process that takes a week to complete. Let us help take some of the stress out of the task with these helpful holiday decorating tips!
These days, many people begin decorating even before the Thanksgiving turkey is out of the oven. A relatively new trend is to have a tree-lighting ceremony on Thanksgiving night to kick-off the holiday season. Taking a day to get the tree ready and decorated early will allow one less thing for you to worry about completing over those few short weeks between Thanksgiving and Christmas.
However, if you prefer to go the more traditional route and put your tree up after Thanksgiving along with the rest of your decorations, take a weekend to get it all done.  Pulling all those decorations out of your storage unit will undoubtedly conjure up memories from the past. Make decorating the tree with your family or friends an event and tell the story behind some of your treasured ornaments.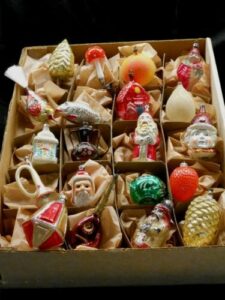 Once the tree is up, tackle the rest of the home. A big decorating trend for 2014 is to make your indoor entryway bright and inviting. Line your staircase and/or doorway with garland or lights to make a warm first impression on your guests. Even if the exterior of your home is all lit up, there's nothing like walking inside to more sparkling, twinkling lights to make people feel welcome.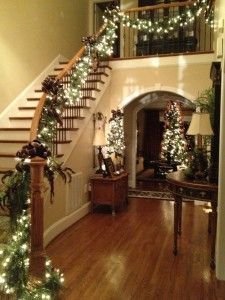 If you're planning on going the homemade route with your kids this year, it's a wonderful way to create new memories with them. However, remember to keep it simple. The last thing you want this time of year is another overwhelming project to stress out you or the children! Choose one project to tackle at a time. Don't think that you'll get five projects done over the span of one day.  Instead, keep a list of potential creations, whether it's a hand sewn pillow or advent calendar, glittery ornaments or strands of popcorn garland. This way, you can choose one homemade project to do every year as your children grow- and save the more complicated ones for their later years!
Does your family celebrate multiple holidays? It's common these days for families to be a blend of cultures and backgrounds, and your holiday decorations can incorporate all these different traditions. Make everyone feel special, for example, by blending your Christmas tree in the window with a beautifully lit menorah.
Whatever your traditions are, we hope these holiday decorating tips help you kick off your holiday season so you can enjoy it to the fullest!
Stop in to one of the National Storage convenient locations today for all your household storage needs!
More From National Storage