Happy Memorial Day 2017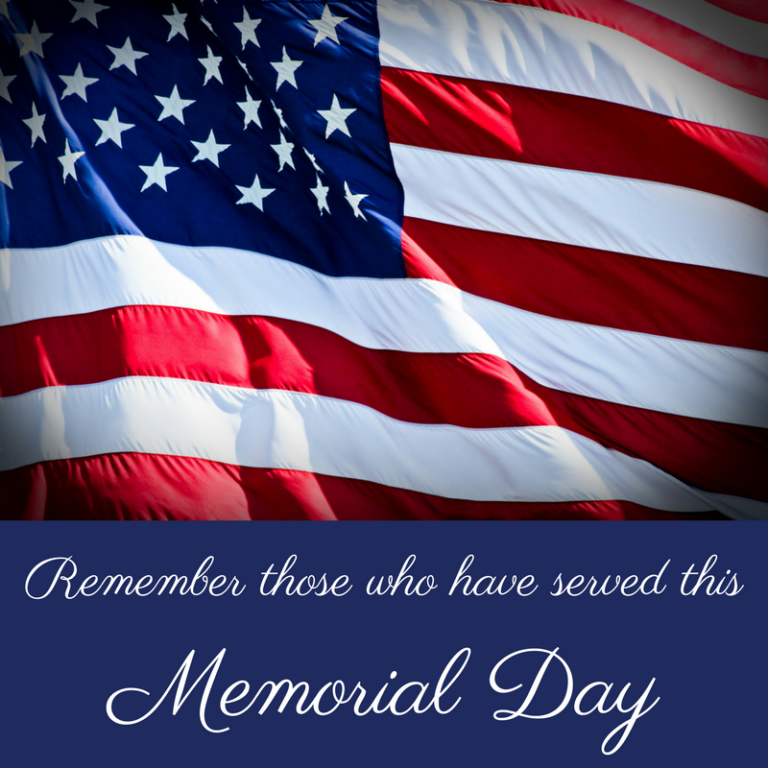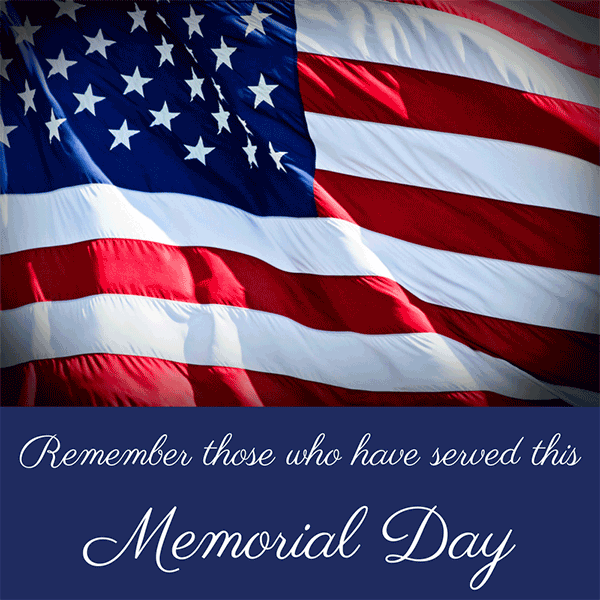 Memorial Day is always celebrated on the last Monday in May, making it a much-anticipated three-day weekend to officially kick off the summer season. While you're enjoying a day off work and some extra time to spend with friends or family at a barbecue or backyard party, it's also important to remember that Memorial Day is really about honoring those who gave the ultimate sacrifice while serving our country. And, there are a few things you can do to ensure you're taking some time to show your respect for our fallen soldiers.
A Few Ways to Celebrate Memorial Day
While of course picnics and barbecues are always going to be major components of Memorial Day weekend, here are a few other ideas for honoring and remembering the men and women who have served in the United States' armed forces:
Attend a Memorial Day parade or remembrance event. Cities and towns across the country host parades on Memorial Day to honor our military. At Greenfield Village at the Henry Ford, from May 27-29 they host their Civil War Remembrance weekend with reenacted Civil War events, historic presentations, music, and so much more.
Visit a cemetery to show respect for fallen soldiers. Pick up some flowers and flags and head to a local cemetery to decorate the graves of soldiers. If you have family who served, this is a perfect opportunity to visit their gravesites to give your thanks for their sacrifices.
Decorate your yard with Old Glory. If you already have a flagpole, fly the American flag at half-staff until noon on Memorial Day. You can also purchase smaller flags to line your driveway, walkway or gardens with the stars and stripes.
Visit a war memorial. If you live in the Detroit area, you can visit the War Memorial in Gross Pointe, which will be hosts events all week long leading up to Memorial Day, culminating in a traditional Memorial Day Service at 10 am on Monday. Or, a just a little farther away, the Orion Veterans Memorial in Lake Orion also hosts a Memorial Day Dedication Ceremony.
Participate in the National Moment of Remembrance. At 3pm on Memorial Day, all Americans are asked to pause for the National Moment of Remembrance in an act of unity, honoring the heroes who died while defending our country.
Thank a veteran. One of the easiest ways to celebrate Memorial Day 2017? Express your sincere thanks to a veteran. Even though Memorial Day is about remembering the fallen, it's also a perfect opportunity to thank those still serving and protecting our country and freedoms.
Happy Memorial Day weekend from National Storage! We hope you have a safe, fun holiday weekend!
More From National Storage