Garage Organization Tips for Spring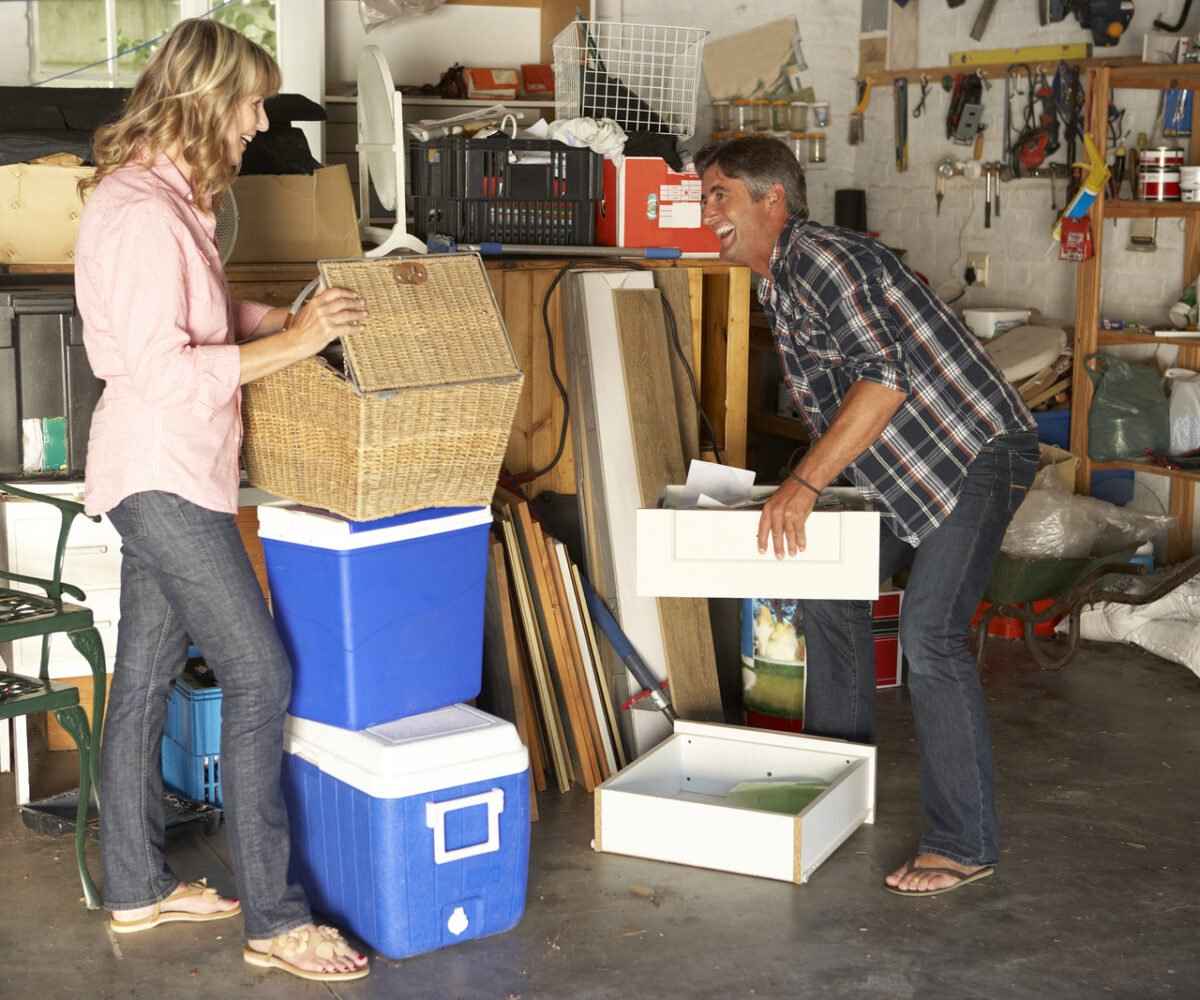 The garage is often used to store miscellaneous items you either don't want to store in the home or don't have room to store in the home. Unfortunately, this can lead to the garage quickly becoming too cluttered to remain a functional storage space for all those belongings – and your car! With spring and summer coming up, a more organized garage means you will get to spend more time running through the sprinkler and less time digging through the garage in search of that sprinkler.
The Top Garage Organization Ideas
We have some great garage organization tips you can add to your spring cleaning list this year, including:
Empty Out Your Garage: It's impossible to get your garage thoroughly clean if it is too cluttered. While emptying out your garage may seem like a huge task, it will allow you to get a deeper clean. This is also a good way for you to get an idea of how much stuff you actually have.
Sort Items into Piles: While you're emptying out your garage, take the time to start your items into piles- those things that you want to keep and those that you want to purge. Break the pile filled with items you no longer want into smaller piles labeled "sell," "donate," "throw out," and "give away."
Scrub the Garage: Take advantage of the garage being empty and thoroughly scrub all of the spaces inside. Use sawdust to absorb any oil stains, sweep up any leaves or dirt, and use a broom to remove spider webs from the ceilings and corners. Scrubbing your garage will not only help to keep the items stored in your garage cleaner, but it will also keep you from tracking dirt back into your house.
Plan the Layout of Your Garage: Don't let your hard work go to waste by throwing the items back into your garage without a designated layout. Place the items back in your garage in locations based on their category. For example, all of your sporting equipment should be placed together, while your tools should be placed in another location.
Use Vertical Space: Taking advantage of all available space in your garage will make it appear neater and keep it organized. Use vertical shelving to store items that aren't used as often higher up. This will help to create space for more commonly used items on the ground level.
Consider a Storage Unit Rental: When organizing your garage, you may simply discover that you just need more room, especially if your garage is being used more for storage than for parking your car. One of the best garage organizations tips is to look into renting a storage unit. A storage unit can be a great solution to this problem because it allows you to hold onto the items you still need while keeping them from cluttering your garage. And, the best part about a storage unit rental is that you can decide exactly how much more storage space is needed. National Storage have storage units varying in size, ranging from the 5×5 sized storage unit to the 10×30 sized storage unit.
We Are Your Local National Storage
National Storage have both drive up and climate-controlled storage units, perfect for the storage of household and garage items. Either contact us or stop by one of our storage facilities in Michigan and Ohio to talk to our professional staff about any of your household (or garage) storage needs.
More From National Storage