2018 Fall Festivals in Michigan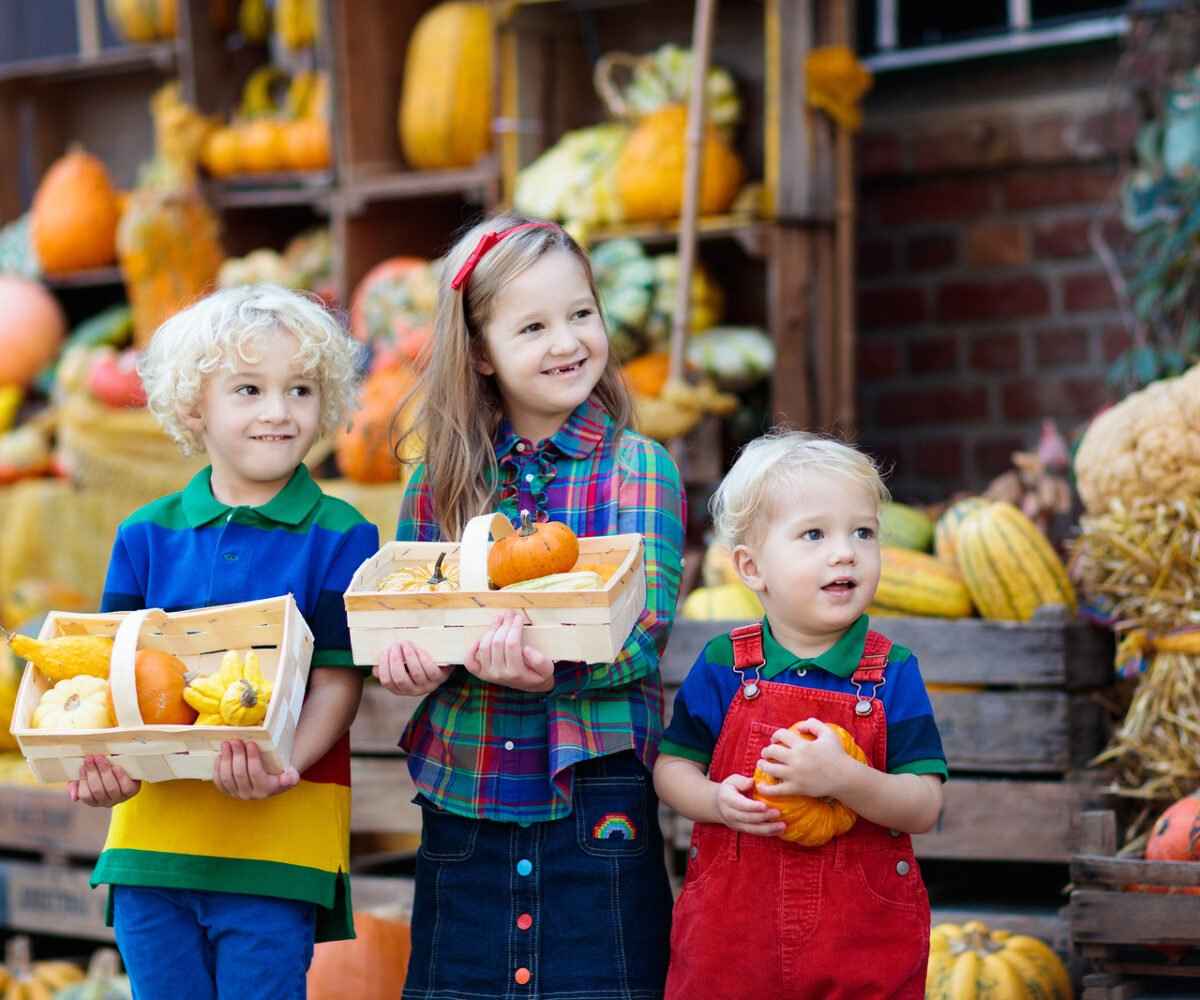 As the air starts to get cooler and the leaves start to turn, we look forward to pumpkin carving, Halloween and spending the day at fall festivals in Michigan. Are you looking for a fall festival near you? Then you've come to the right place! We compiled a list of some of the best autumn festivals near Detroit, Grand Rapids and Ann Arbor. From face paintings to carnival rides and a Great Pumpkin contest, there's something for everyone at these fall festivals. Check them out!
Harvest Festivals in Michigan Near Ann Arbor and Detroit
September 16th
This year marks the 10th Annual Pittsfield Township Harvest Festival. At the festival, visitors can learn about the historical significance of the Sugarland-Wilson Farm and family. There will also be face painting, a performance by the Saline Fiddlers and Silver Strings Dulcimer Society, a petting farm, hay rides, lawn games and more.
September 28th-September 30th
This year is the 45th Annual Clinton Fall Festival! At the Clinton fall festival, there will be arts and crafts, live entertainment, carnival rides, a rodeo, a classic car show and more! Also, make sure to stick around on Sunday for the Grand Parade!
September 28th-September 30th
Pumpkinfest is an annual event taking place in Downtown South Lyon. While there are many events and booths, the focus of Pumpkinfest has always been on the non-profit organizations. The festival has given thousands back to churches, Boy Scouts, Girl Scouts, youth athletics and other non-profit organizations. There will be a Great Pumpkin contest, a pie eating contest, inflatables, Air Dogs and more.
Harvest Festivals Near Grand Rapids
September 22nd
Michigan Apple Fest is only a few years old, but it has grown into a popular event visitors look forward to all year! This event features Michigan apples in the food and beverages sold by local restaurants. There will also be apple cider, donuts, kids' games and more!
October 5th and 6th
This year is the 34th Annual Pumpkinfest! This event will feature fall activities, a large parade, and lots of entertainment. The theme for the event is "Pumpkinfest Sets Sail!"
Storage Units for Seasonal Items in Grand Rapids, Detroit and Ann Arbor
There's nothing like the fall in Michigan. And unfortunately, it doesn't last forever. Once fall is over, it's time to start putting out the Christmas decorations. But what do you do with your Halloween lights, festive gourds and other décor once the season is over? Well, if you have a storage unit rental, you're able to easily transition out your fall items for Christmas decorations.
National Storage has storage facilities in the Detroit, Ann Arbor and Grand Rapids area. For storage of seasonal items, consider a 5×5 or 5×10 storage unit. Reserve your storage unit today!
More From National Storage