Drive Up Storage Units vs. Inside Storage Units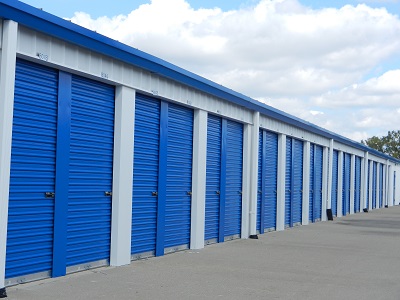 Whether you're beginning to run out of storage space in your home, are planning a move, or need a place to store business documents and supplies, a self storage unit is the perfect option. However, you might not be sure what type of storage unit will be the best to fit your needs; there are actually a wide variety of different sizes and types of storage units available. Understanding the differences and knowing the benefits of both drive up storage units, or outdoor storage units, and inside storage units is key to choosing the unit right for you.
Benefits of Drive Up Storage Units
What are some of the reasons to choose a drive up storage unit? Some of the benefits of this type of storage unit include:
Convenience. When you've got large items like furniture or appliances to store, drive up storage units make it super convenient to load and unload your belongings. Carrying heavy, bulky items into your outdoor storage unit is much easier than attempting to navigate a hallway of an indoor unit.
Variety of sizes. Drive up storage units are available in a wide range of sizes, and usually tend to be slightly larger than an indoor unit. However, there are drive up units available in smaller sizes, too!
Easy to access. Parking right at the door of your unit makes accessing your belongings a breeze, especially if you're in any sort of rush. Simply drive up, unlock your unit, get what you need and you can be on your way in no time.
Vehicle storage. Some facilities that offer drive up storage units also provide outdoor storage for vehicles like classic cars, boats and RVs, or trucks. If you're looking to get your summer toy out of your driveway for the winter, outdoor storage can be ideal.
Lower cost. Drive up storage units tend to have less fancy options than an indoor storage unit, so in some instances they can cost less per month and keep some money in your pocket.
Inside Storage Units – Advantages
Inside storage units generally have a few more amenities than a drive up storage unit. Some facilities offer indoor units laid out in rows, while some go vertical with several stories, especially in more urban or metropolitan areas. An indoor storage unit can be thought of more as an extra closet or storage space for your home, and some of the advantages of these types of units include:
Climate controlled units. It's important to store certain items at a more constant, cool temperature, and a climate controlled storage unit does just that. Store things like artwork, antiques, and special collections in an indoor storage unit as you'll have increased protection from the extreme temperature changes and the sun.
Built-in security. Many outdoor storage facilities also have some security features, like gated entry and security cameras, but inside storage units can ward off more thieves as they are generally more difficult to access.
Less mess. Inside storage units are generally cleaner than a drive up unit, just due to the nature of being located indoors away from the elements. Less dust, dirt and other grime will collect in an indoor unit.
Indoor access to belongings. An inside storage unit allow you to get out of the elements when you need to access your belongings, making it a more comfortable experience overall.
National Storage have a variety of drive up storage units and inside storage units available at our 51 locations throughout Michigan and Ohio. Contact us today for all your residential or business storage needs!
More From National Storage