5 Tips to Make Moving into a Dorm Easier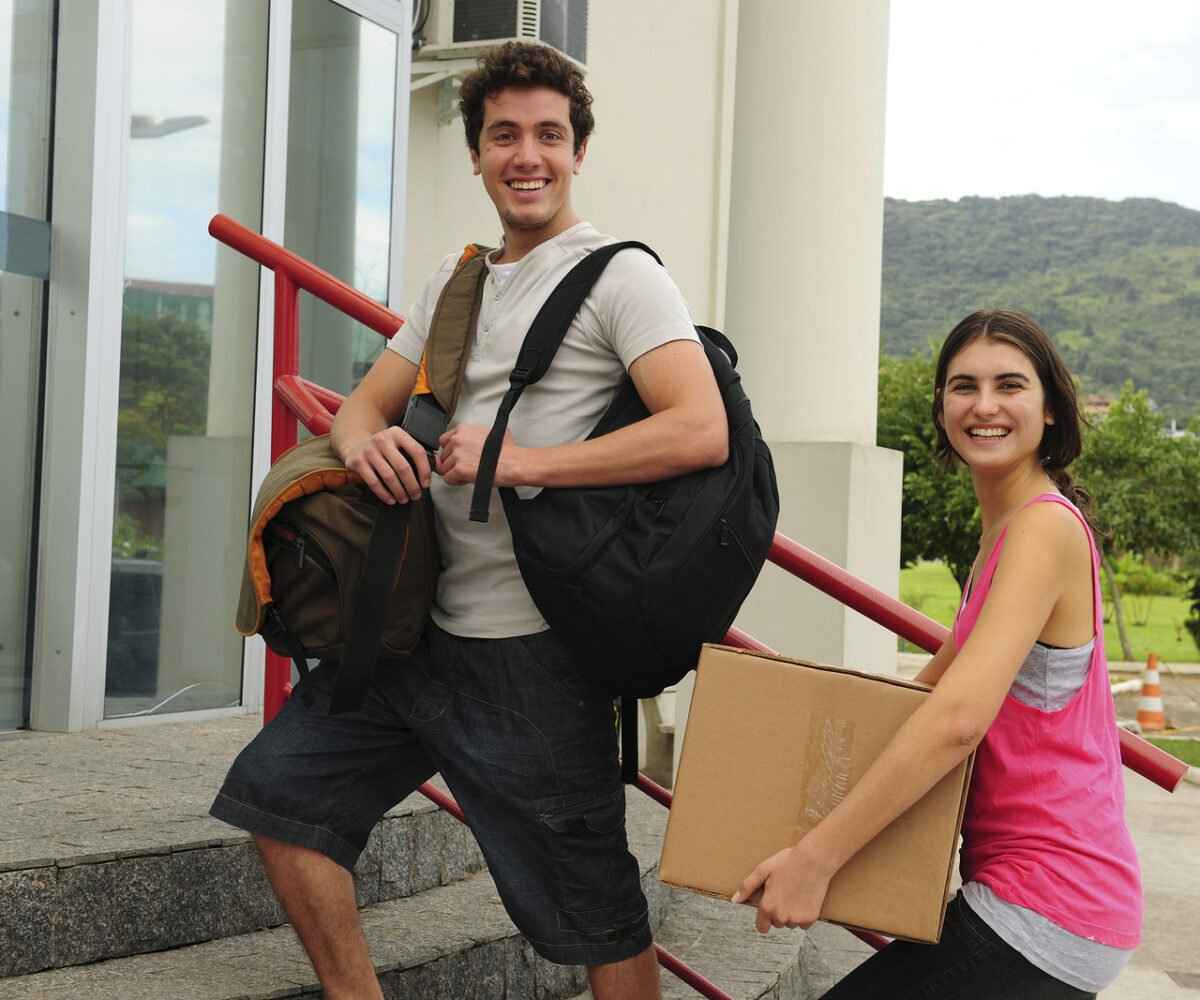 The summer months of June and July quickly flew past us, and now August is here. For someone heading to college, it can only mean one thing: dorm move-in day is quickly approaching. Moving to college is undeniably an emotional time in your life, but it's also an exciting one!
Must-Follow Dorm Move-in Day Tips
Unless you have helped a friend or family member move into a dorm room, you probably are wondering what to expect from the day, as well as how to make the process easier. Follow these five move-in day tips to make the day run as smoothly as possible!
Communicate with Your Roommate: Before buying anything, check with your roommate. It would be a waste of time and money to purchase two coffeemakers, rugs and mini fridges due to a miscommunication. And as much as you may think otherwise, you will not need two of these items. Make a list of the big items you will only need one of and have your roommate purchase half and you purchase the other half. This list may contain things like a vacuum, TV and a toaster if your school will allow it.
Make a Dorm Room Checklist: There's nothing worse than forgetting a necessary item. Depending on how far away your college is from your hometown, if you forget to pack an item you would either need to have your parents ship it to you, or you can wait to grab it when you're home for Thanksgiving. But this still involves going without that item for what may be an extended period of time. In order to prevent this inconvenience, create a dorm room checklist beforehand. A few necessary items include bedding, prescription medicines, and toiletries. Just remember, dorm rooms can be tight on space! While there will be some exceptions, try to stick to only packing the items included on the list.
Plan Ahead: Read all the dorm room material the school sent you before move-in day. With all the stress of moving to college, the last thing you want is to realize the morning of that you were supposed to have a form filled out or bring additional information with you. Have all forms and documents you're supposed to turn in on move-in day filled out and ready to go. More than likely, when you get to your dorm there will be more paperwork for you to complete.
Take Advantage of Campus Assistance: Most likely, your school will have a system in place to help you move into your dorm easier. Whether it's help from a student organization, or merely just giving families dollies to help move heavy, bulky items from the car to the dorm building, take advantage of it. This is not only a good way to get some extra help, it can help you meet new friends right off the bat.
Pack a Tool Kit: Do not forget a tool kit on move-in day. Some of your furniture will most likely need to be broken down and rearranged, and you don't want to have to hunt down the RA for a tool kit that every other student moving in to the dorm needs. Save yourself the headache and bring your own.
Are you in Need of Some Extra Storage for Your Down Room?
If you have seasonal items or belongings that will not fit in your dorm room, consider using a storage unit. National Storage offers self storage for college students near many college campuses at our locations throughout Michigan and Ohio. Are you interested in renting or learning more about our storage units? Contact us today or stop by and talk to our professional staff about any of your household and business storage needs.
More From National Storage