8 Christmas Tree Farms in Michigan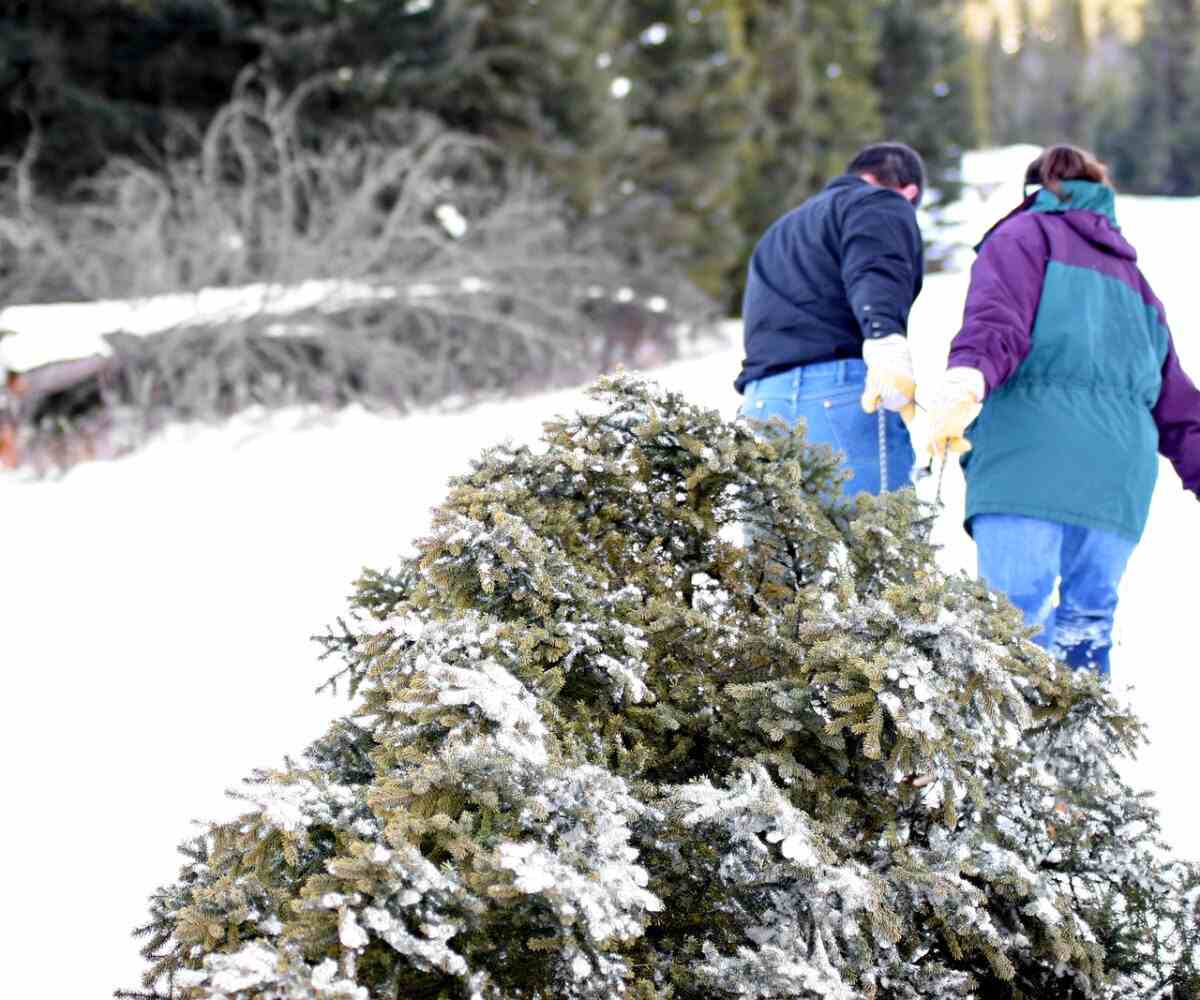 Christmas is quickly approaching! For those that haven't gotten their tree yet, there's still time! We've compiled a list of some Christmas tree farms in Michigan. Check them out below!
Christmas Tree Farms Near Detroit, MI
Huron Christmas Tree Farm has over 10,000 Douglas Fir, Fraser Fir, White Pine, Blue Spruce, and White Spruce Christmas trees from which to choose. All of the trees are state inspected and free from diseases. Visitors have the option to choose from either a pre-cut Christmas tree or being able to cut down their own. The farm also sells Christmas wreaths, tree stands, tree bags, and garland. Santa even makes a stop to the farm during the Christmas season!
Masaab Acres has a variety of pre-cut Christmas trees. While picking out your tree, visitors can also purchase Christmas wreaths, garland, boughs, decorations, and shop in the gift shop.
Christmas Tree Farms Near Ann Arbor, MI
At Arend Tree Farms, visitors will be able to purchase pre-cut Fraser Fir, Douglas Fir, Spruce, and Concolor Fir trees. Visitors may be directed to different farms based on the type of tree for which they are looking. Arend Tree Farms will be open every day from Thanksgiving through Christmas Eve.
Braun's Tree Farm has both pre-cut trees and trees that visitors can cut down themselves. The farm has a wide variety of trees available including: Fraser Firs, Douglas Firs, White Spruces, and Serbian Firs. While picking out your tree, visitors are invited to also purchase wreaths and garland.
Christmas Tree Farms Near Grand Rapids, MI
At Bosh's Countryview Nursery, visitors can purchase White Pine, White Spruce, Colorado Blue, Norway Spruce, Fir, Fraser, and many other types of trees. The farm will also sell decorated and undecorated wreaths, succulent arrangements, tickets for horse drawn wagon rides, hot chocolate, cider, and more. Santa will also be making a visit to the farm!
Church's Tree Farm has everything from small tabletop trees to trees that are nearly 15 feet tall! The farm sells Frasier Firs, Balsom Firs, Canaan Firs, Douglas Firs, Pine, and Blue Spruce trees. With every tree purchased, the tree will also be drilled to fit in a tree stand, shaken to remove any excess needles, and baled for the trip home.
Christmas Tree Farms Near Kalamazoo, MI
At Badger County Tree Farm, visitors will take a wagon ride to pick out their Christmas tree! There will be Fraser Firs, Canaan Firs, Douglas Firs, Korean Firs, Cork Bark Firs, Grand Firs, and more from which to choose!
At Ivester Tree Farm, visitors can purchase Fraser Fir, Concolor Fir, and Korean Fir trees. Drilling, shaking and baling of the trees is free with its purchase. There will also be homemade wreaths available for sale.
National Storage Have Storage Facilities in Detroit, Grand Rapids, Ann Arbor and Kalamazoo, MI
Are you looking for a storage facility near you? National Storage have self-storage facilities all throughout Michigan and in Dayton, Ohio. We have a variety of storage units ranging in sizes, and including:5×5, 5×10, 10×10, and larger!
Reserve your storage unit today!
More From National Storage