CD and DVD Storage Solutions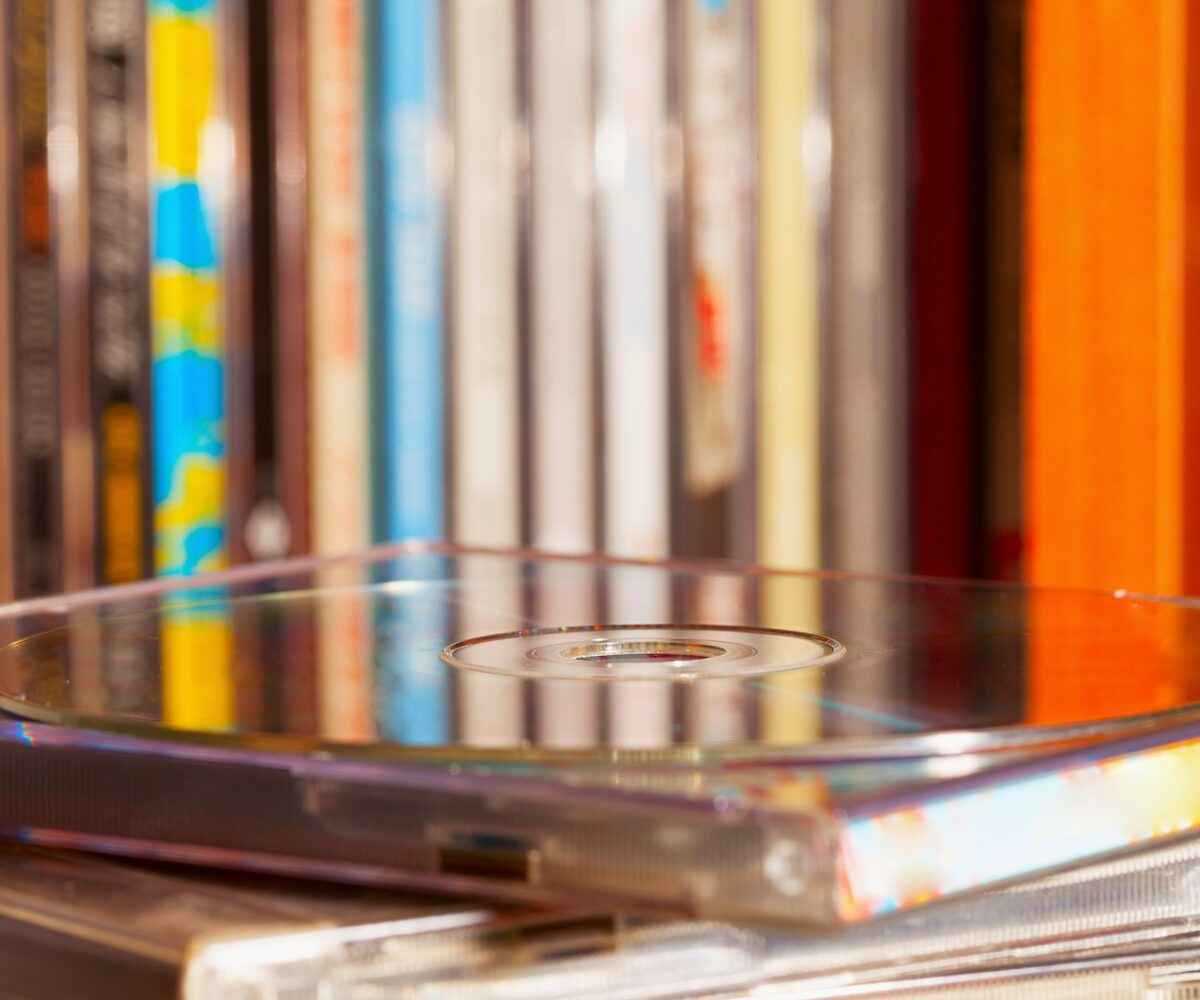 In this digital age, the way we listen to music and watch movies tends to be drastically different from the way we used to even just 10 to 15 years ago. Today, many people find it more convenient to listen to music on a smartphone or through a computer, and video stores all now all but obsolete.
So, what do you do with that vast collection of CDs and DVDs that may be cluttering up shelves or taking up valuable storage space in the home? For those that are unwilling to part with their collections, whether because they intend to one day sell them, pass them on to family, or just plain enjoy having "hard copies" of their favorite entertainment, it's important to come up with some sort of CD and DVD storage solutions.
Organizing CDs and DVDs for Storage
The first step in storing CDS and DVDs is to get them in some semblance of order. This can be as simple as getting the collection in alphabetical order, or sorting by genre and then alphabetically. Whatever works for the collector – there's no wrong way to get organized. However, keep in mind that it should be easy to search and find that album or movie when it's needed!
While you're organizing your CDs and DVDs, take some time to weed out copies you no longer listen to or watch. A general rule is if something hasn't been used in a year or two, it's unlikely you'll need or want it in the future. Unless, of course, it's a classic that you just can't bear to part with!
CD and DVD Storage Solutions for the Home
If you're lucky enough to have room in the home for your CD and DVD collections, there are still a few innovative ways to display or store them.
For instance, some of the most popular CD and DVD storage solutions include options like DIY shelving units, which often come with adjustable shelving so they can be displayed not only in an organized fashion, but artistically, too. Or, if you need to store the collection out of sight, such as in a closet or the basement, you can also consider purchasing specially-made DVD or CD storage boxes that are just the right size for the cases that can be easily stacked in a storage space. Another option is to remove them from the cases and utilize special binders for storage. The cases obviously take up the most space, so getting rid of them can definitely provide more space for the collection.
However, discarding the cases has some cons to keep in mind, too. If you intend to sell your CDs or DVDs one day, not having the original cases and artwork will affect the value. Plus, the cases are generally recommended to keep the CDs and DVDs from getting scratched or damaged.
Self Storage for Storing CDs and DVDs
Depending on the size of your collection, and whether or not you're keeping everything in their original cases, renting a self storage unit presents a great option to keep all your CDs and DVDs safe. Just be sure to properly pack them in a sturdy, sealed box with plenty of packing material to keep them from getting damaged. Also, consider renting a climate controlled self storage unit for added protection from extreme heat or cold, which can warp the discs. As always, label the boxes with your CDs and DVDs as you would any other box in your storage unit. This way, when you're ready to listen to your favorite tunes or enjoy a movie night in you'll be able to quickly find exactly what you need.
National Storage have a variety of sizes of storage units available at our locations in Michigan and Ohio to keep your CD and DVD collections safe and ready to enjoy. Contact us today to learn more.
More From National Storage