Baseball Season is in Full Swing at Comerica Park!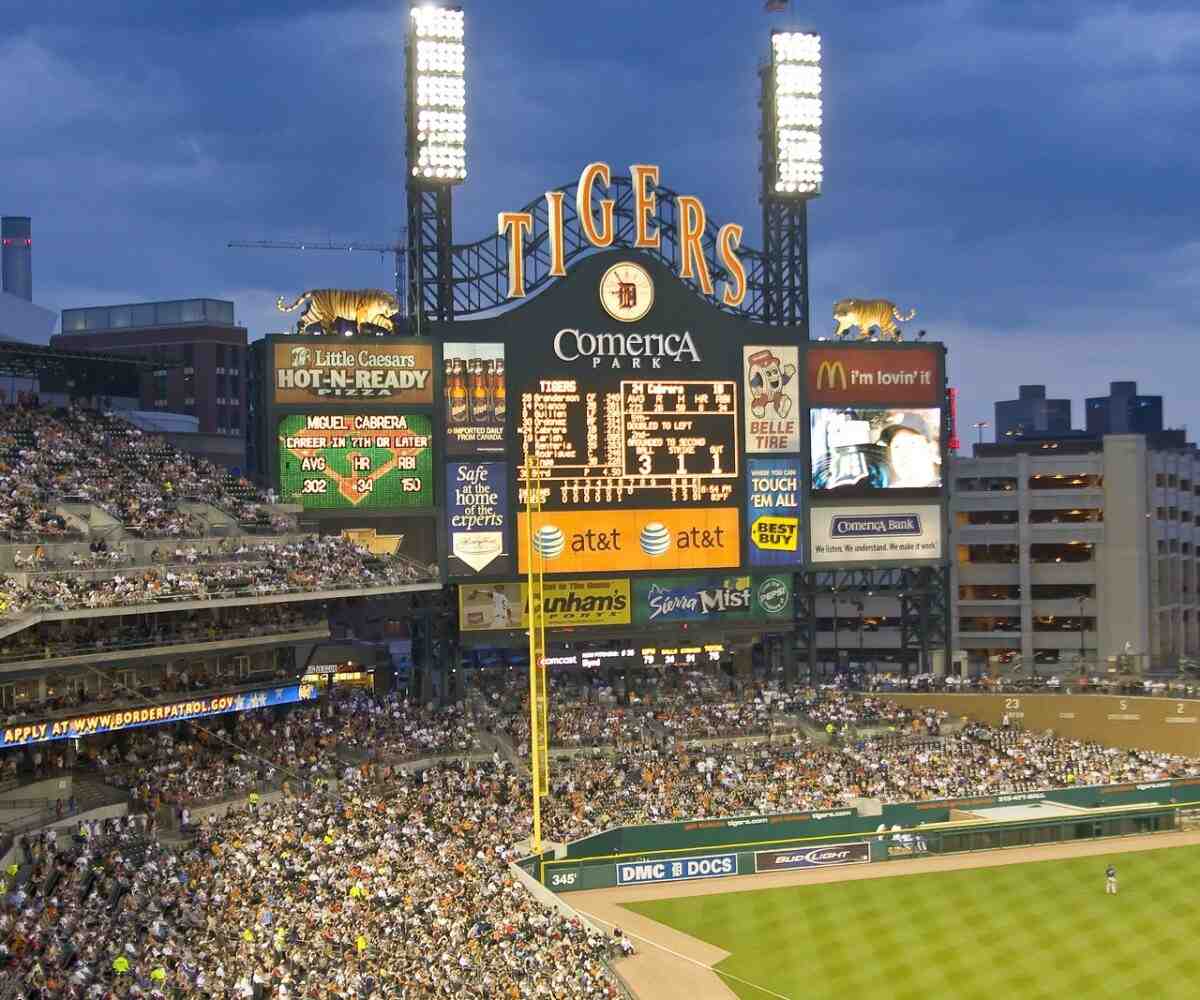 For over a hundred years now baseball has been considered America's favorite pastime. There's nothing quite like heading to the ballfield on a warm spring or summer day, ready for the crack of the bat, to eat some tasty hot dogs and to watch your favorite team bring home a win.
Our own Detroit Tigers were founded back in 1901, holding the longest continuous one-name, one-city franchise in the American League. They've won four World Series championships and 11 AL pennants, plus three division titles while members of the AL East in 1972, 1984, and 1987. Today, the team hosts its home games at Comerica Park, right in the heart of downtown Detroit.
A Bit of Detroit Tigers and Comerica Park History
When the team began in 1901, the Detroit Tigers played ball in the city's Corktown neighborhood, at the corner of Michigan and Trumbull Avenues. The park changed names a few times since its beginning; initially known as Bennett Park, this stadium consisted of a wooden grandstand with a peaked roof, with some places in the outfield marked off with rope.
By 1911, the new owner of the Tigers, Frank Navin, decided to build a new stadium built from steel and concrete that would better accommodate the growing number of fans. Navin Field opened on April 12, 1912 with seating for 23,000 in the same site as Bennett Park. Navin Field continued to expand over the years, and in 1935 was under the ownership of Walter Briggs. Briggs further expanded the capacity of the park by extending the upper deck, allowing for a total of 36,000 fans. Later, in 1938, the stadium was renamed Briggs Stadium, left field was expanded to add a double-deck, and seating rose to 53,000.
In 1961, new owner John Fetzer took over the stadium and gave it its final name: Tiger Stadium. The ballpark continued to go through many cosmetic changes over the years, but by the mid-1990s it was clear that Detroit's beloved stadium had undergone as many updates as it could. The groundbreaking event for the new ballpark to replace it took place on October 29th, 1997, and by April of 2000 Comerica Park was ready for its first game. On Tuesday, April 11th, 2000, over 39,000 spectators watched the Tigers defeat the Seattle Mariners 5-2 on a cold, snowy afternoon.
Comerica Park was named after Comerica Bank, which was founded in Detroit and based there at the time of the park's opening. The stadium seats 41,297 fans and is located at 2100 Woodward Avenue, across the street from Detroit's famous Fox Theater and situated in between two historic downtown churches, St. John Episcopal Church and Central United Methodist Church.
Visiting Comerica Park
Visitors to Comerica Park in Detroit can enjoy much more than the ballgame! The stadium features not only offers a wide variety of food options at the Big Cat Food Court and the Brushfire Grill, but also has attractions like the Comerica Carousel, featuring 30 hand-painted tigers and two chariots, and the Fly Ball Ferris Wheel with cars shaped like baseballs. Numerous sculptures of the all-time greats are along the left centerfield wall, along with a Tiger "Walk of Fame" all throughout the main concourse. Plus, Comerica Park also can host private events, from weddings and fundraisers to corporate meetings and retreats!
National Storage has 51 convenient locations near throughout Michigan and Ohio. Contact us today to find out how we can help with your moving or household storage needs!
More From National Storage