Kitchen Packing Tips to Get You Into Your New Home, Faster!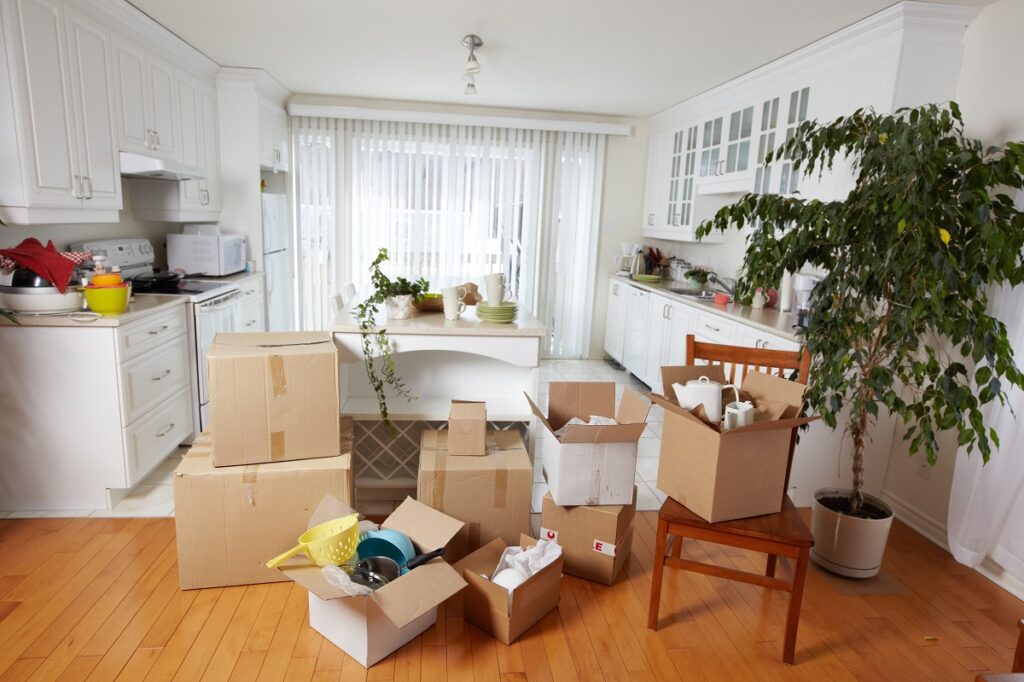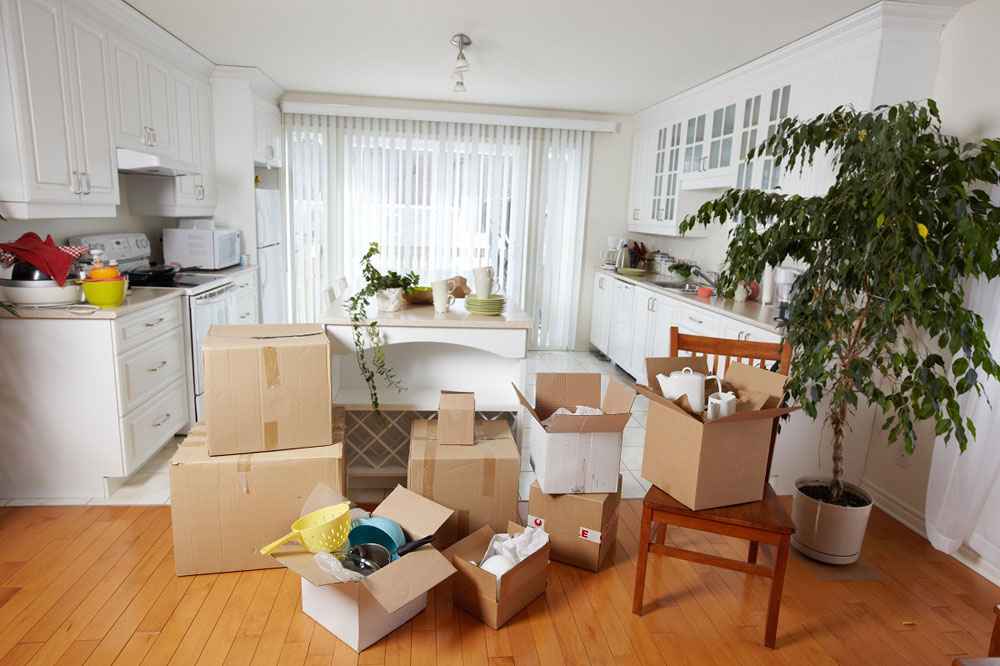 If you are like many families getting ready to move, you are probably worrying about how to pack your kitchen, which is undoubtedly one of the most-used areas in your home. And, packing up the kitchen is one of the most time consuming and stressful parts of the entire moving process. Kitchens are equipped with many pieces and fragile items, making packing this room a full project in itself. Since you'll be using your kitchen right up until moving day, it will probably one of the last rooms to be packed. This means many families wait until the very last minute to pack the kitchen, resulting in feeling rushed and disorganized.
How to Move a Kitchen in 5 Easy Steps
Use these kitchen packing tips to ensure you're prepared for your moving day:
Throw Out, Donate, Sell, Store: Before packing, go through all of your items and get rid of the things you no longer use. For instance, if you have small appliances, cookware or utensils that haven't been used in the last six months or longer, it's safe to say those should be donated or sold in a yard sale. Broken items should be thrown out, and anything that will not be needed until after the move can be placed in a self storage unit for safe keeping.
Clean the Pantry: The less items you have, the less items you will have to move. This rule is important to keep in mind for the pantry. The weeks leading up to your move, make an effort to use up as much food as you can. This will not only cut back on time spent packing, but also on your moving expenses.
Pack Early: In the weeks leading up to your move, consider packing the less frequently used kitchen items. This list can include items like vases, cookbooks and china. This is a great way to get a head start on packing, resulting in less rushing around as the moving day rapidly approaches.
Moving Dishes, Pots and Pans:  Make sure you know how to properly pack pots, pans and dishes for moving to prevent items from breaking during the move. Wrap each dish in newspaper or packing paper to avoid scratches, and place dishes on top of one another, with a towel or bubble wrap between each. Pots and pans should be nested inside one another. Find your biggest pot, lay a towel or bubble wrap on the bottom and place a smaller pot inside, repeating the process until you're out of pots that will fit. Each pot or pan should be wrapped in newspaper or packing paper, with bubble wrap separating each item. Any space in your boxes should be filled with crumpled up paper, or if you can fit it, smaller items. This is not only an effective use of space, it also reduces the chance of items getting jostled around during the move.
Moving Kitchen Appliances: Take time packing your appliances. Make sure they are thoroughly cleaned out first before they get placed on the moving truck. Tape doors shut and keep all component like cords and accessories together, then wrap the appliances in a moving blanket or bubble wrap so they stay damage free during the move.
Are you moving? National Storage Can Help!
National Storage offers month-to-month rentals, perfect for storing items for a short time before moving. We have a variety of sizes of storage units available throughout our self storage locations in Michigan and Ohio. Stop by and talk to our professional staff about any of your household and business storage needs.
More From National Storage