2015 Ann Arbor Art Fair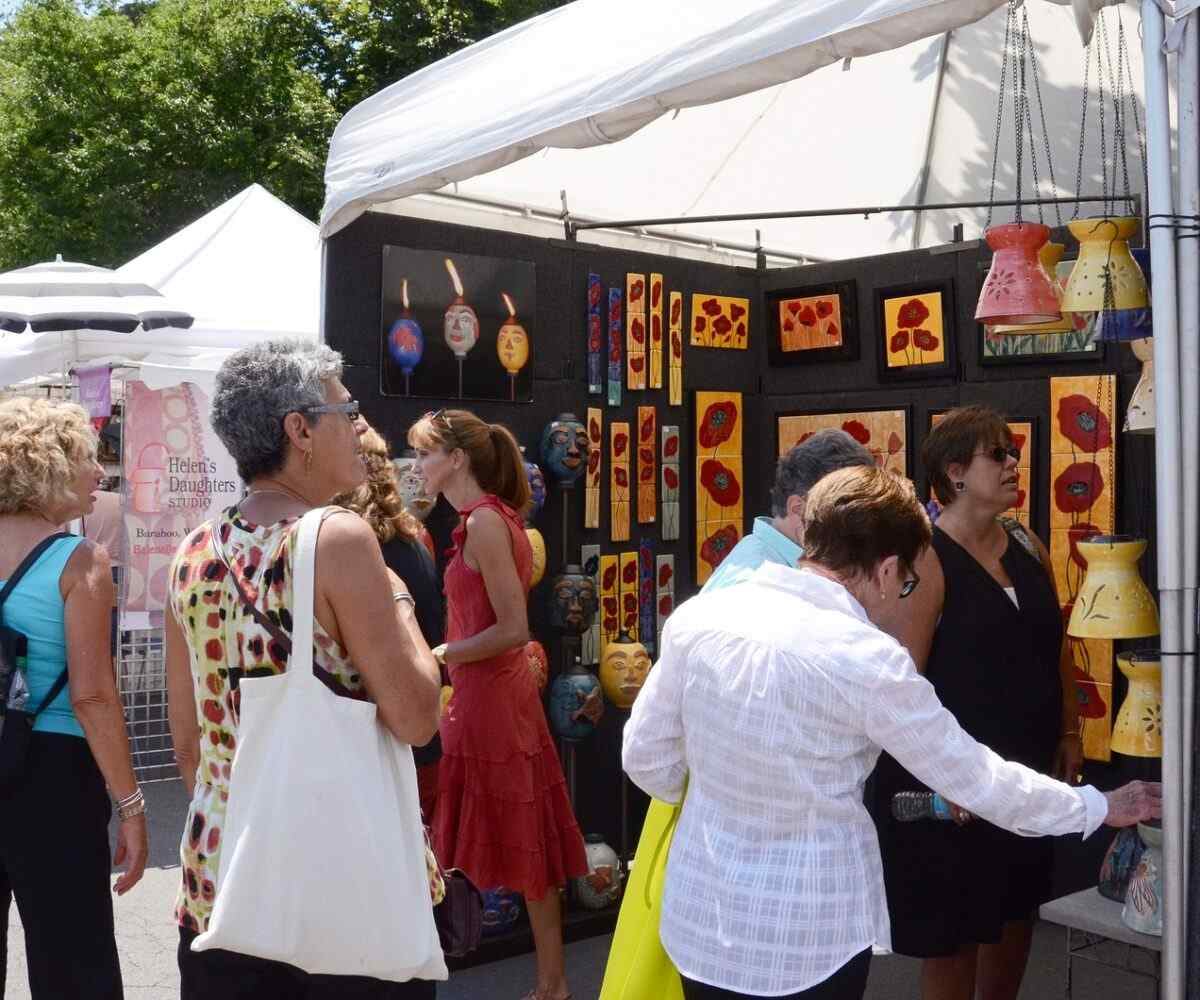 Every July, artists across the nation get ready to head to Southeastern Michigan for the Ann Arbor Art Fair. Established back in 1960 as the Ann Arbor Street Art Fair, the event now hosts four award-winning Ann Arbor Art Fairs at the same time.  The 2015 Ann Arbor Art Fair will be held from July 15th through the 18th and is guaranteed to once again attract visitors from all over the country.
As mentioned above, the first fair held back in 1960 was called the Ann Arbor Street Art Fair, and was one of the first art fairs in the country. It attracted 132 artists, with 99 of them being local. A second fair was added in 1967: the State Street Area Art Fair, and a third in 1970 called the Guild's Summer Art Fair. By 1970, crowds had grown to over 70,000 people attending what was originally a small summertime art event. By 2003, Ann Arbor's South University Art Fair was also added to the mix, after the original Street Art Fair relocated to the streets surround Burton Carillon Tower.
Four Fairs – One Event
Today, the four fairs attract over 500,000 attendees from all across the United States. Here's a little background on each of the four fairs at the 2015 Ann Arbor Art Fair and what you can expect from each:
Whether you're looking for inspiration or the next amazing piece of art for your home, or simply want to relax and view the latest unique arts and crafts, the 2015 Ann Arbor Art Fair is the place to be this July!
More From National Storage