10 Tips for Moving College Students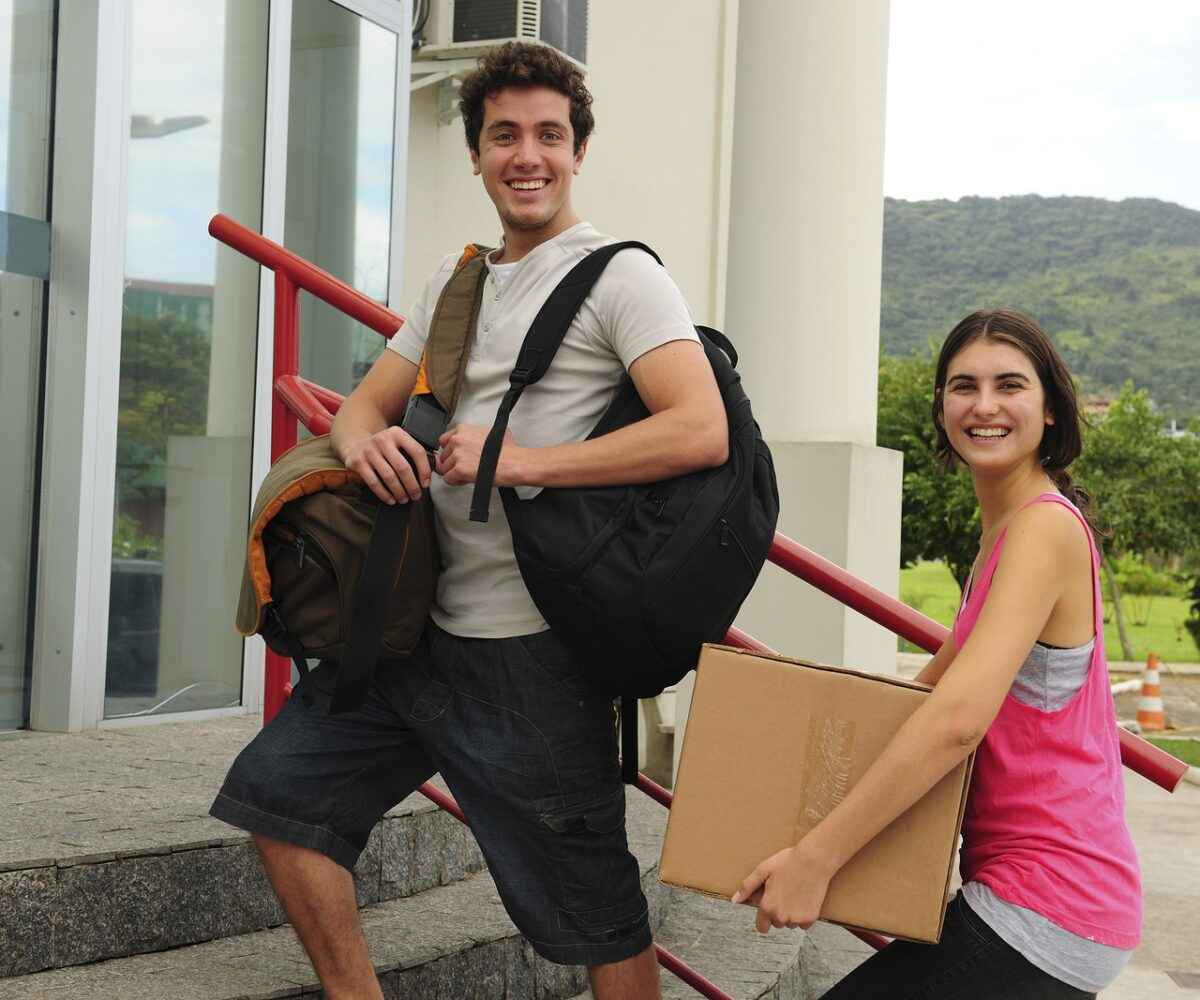 As finals come to an end, you can hear a collective sigh around college campuses across the country. After you celebrate the close of another successful year at school, it's time to pack up belongings and head home for a summer of relaxation (or to a job to make money for the next year of college ahead!).
Self storage is a perfect option for easily moving college students out of their dorms or apartments for the summer. Why bother moving items like furniture, bulky bedding, seasonal clothing and school supplies all the way home, only to have to haul them back in a few months? National Storage offer a variety of storage unit sizes to meet any of your college storage needs. Let us help make your move home a little lighter!
College Moving Tips and Packing Tips for an Easy Transition Home
Here are a few tips to keep in mind as you start getting ready to move home for the summer:
Decide what to place in storage. As you start packing up your dorm room or apartment, make decisions about what you'll need at home and what would be better off left close to campus. Separate belongings into two piles – one to pack up in your car for home, and the other to bring to a self storage unit.
Pick the right size storage unit. Make sure the unit you're renting is large enough to hold the belongings you'd like to store, but not too large- save your hard earned money by renting the right size unit! Use the size guide on our website to help determine what size is right for you.
Pack books correctly. Books should be packed horizontally in sturdy boxes. Packing them vertically could damage the spines- and books are expensive, so keep them in good condition!
Wash your clothing! If you're going to be storing clothing in a self storage unit, make sure it's clean before you pack it up. You'll be happy you did when you unpack in the fall and your clothes are fresh and ready to wear.
Heavier items go in small boxes. Heavier items like your books or kitchen items should get packed in smaller boxes to make them easier to lift and move.
Don't use plastic bags. You can use plastic bags for moving clothing and belongings, but don't use them in your self storage unit. Moisture can build up inside the plastic bag, which in turn can develop into mold or mildew and cause damage.
Label everything! Mark the sides of your boxes or containers with the contents. When you unpack in the fall, you'll know exactly where each box needs to go in your new living space.
Protect your breakable items. If you're things like glassware and dishes, make sure you pack them in packing paper or bubble wrap. Use filler material to close any gaps, especially at the top of the box. These boxes should also be sealed tightly with good packing tape.
Create an inventory list. Keep a running inventory list of the boxes and belongings you've placed in your self storage unit and what you're taking home. This will be a handy reference guide when you need to access items again in the fall.
Use all the space you have. Even if you've rented a smaller storage unit, you can make the most of the space by utilizing the vertical space. Stack boxes and furniture vertically to use all the space that's available to you.
National Storage offers self storage for college students near many college campuses throughout Michigan and Ohio.  Stop in at any of our locations to see how we can help you find the best storage solution for your personal belongings during the summer months.
More From National Storage