Using a Self Storage Unit to Hide Holiday Gifts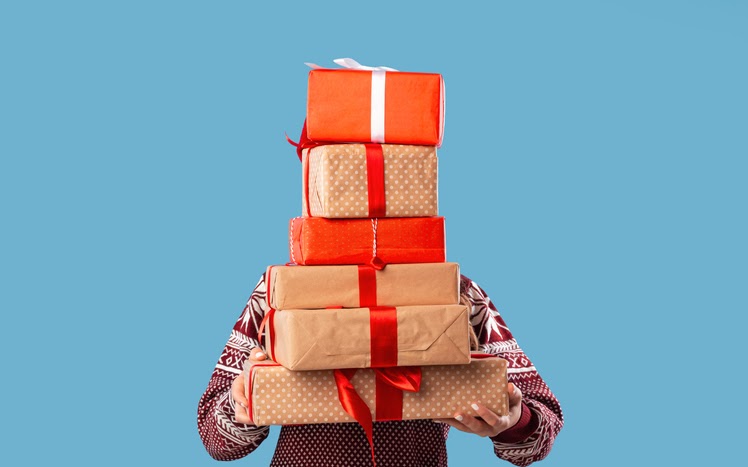 It's never too early to start hunting for holiday presents! Retailers often have sales right after the holidays to clear out excess stock. Additionally, buying gifts right after the holiday season can give you more time to sneak them by your loved ones. Keeping present-seekers away from your gift stash can be tricky. Whether they find their presents under your bed in minutes or manage to sniff out your supposedly super-secret hiding place in the basement, their discovery can put a damper on holiday surprises. Find out why self storage may be one of the best gift hiding ideas for the holiday season.
Most Common Hiding Spots
If you've thought of hiding spots around your home, chances are your loved ones have thought of them, too. The top hiding places for Christmas presents and other holiday gifts are also the easiest to discover. The most commonly used spots for hiding gifts include:
1. Bedroom closets
2. Guest rooms
3. Coat closets
4. Beneath beds
5. Car trunks
Why should I use a holiday storage unit?
While your closet may be convenient, you may have some gifts that are impossible to hide in your home. You may be fine with throwing a blanket over bicycles, appliances, and other large presents, but they'll still be easy targets for present hunters. A storage unit creates more holiday storage for your gifts.
In addition to being vulnerable to holiday snoops, hiding spots like car trunks may leave temperature- or humidity-sensitive belongings at risk of damage. A climate-controlled storage unit solves the issues of prying eyes and extreme temperatures and humidity.
Even if your loved ones do suspect you're stashing presents in a storage unit, they won't be able to access it as they could in your bedroom closet or spare room. Other storage security features, such as fully fenced perimeters and digital video recording, also prevent holiday thieves from making off with your gifts.
Other Ways to Use Holiday Storage
Self storage isn't just ideal for hiding your kids' new scooters. They also give you a private space away from home to wrap presents and store gift-wrapping supplies. Have more holiday decorations than places to keep them? Stash furniture pieces, everyday decor, and more in your unit to make room for the holiday cheer in your home.
How to Store Presents in a Storage Unit
Now that you've found a foolproof place for your presents, store them properly by following these key tips:
Place holiday gifts in the front of the unit for easy access
Put smaller boxes on top of larger ones to prevent damage
Use clear storage containers with lids for small items and stocking stuffers
Keep Next Year's Gifts a Surprise with National Storage
At National Storage, we understand how exciting and overwhelming the holiday season can be. In addition to preventing unwrapped gifts from being discovered, a storage unit can help you create additional space in your home all year long. After you've unwrapped the last present and taken down the lights, store your decorations and leftover gift supplies for next year.
Nip your loved ones' gift-hunting efforts in the bud next holiday season with help of a self storage unit. National Storage offers a wide variety of clean, conveniently located holiday storage units in Kentucky, Michigan, Ohio, and Indiana. 
Whether you need your unit for a month during the holidays or for the foreseeable future, we've got you covered with affordable rates. Reserve your unit online today!
More From National Storage