Tips for Moving Elderly Parents to Assisted Living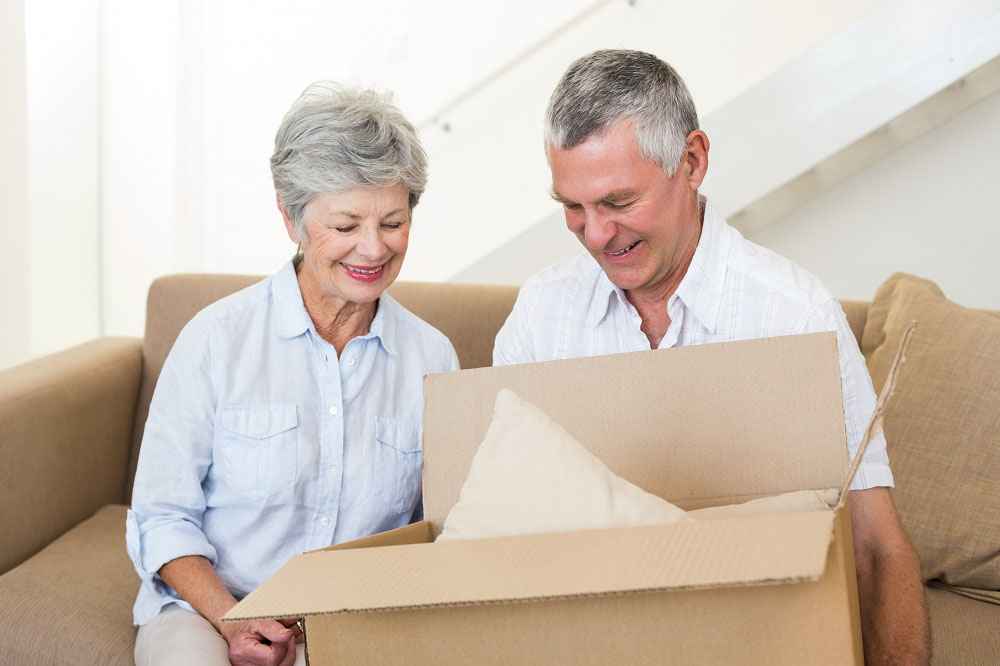 It's not uncommon for adult children to be faced with making the decision that it's time for their elderly parents to move to an assisted living community. Perhaps their parents have experienced a decline in health that's beginning to affect their overall quality of life, or maybe they're simply getting lonely living alone in their homes. Moving to assisted living has a variety of benefits for seniors, however, sometimes the elderly feel this type of transition means their independence will become compromised.
Assisted living communities combine senior housing with personal care, and despite what some seniors may think, many report that the move was the best decision that could have been made for their health and wellbeing. Because they have the assistance they need with tasks like dressing, eating, bathing or medication management, they often experience a boost in their independence. Plus, the adult children have peace of mind that their elderly parents are receiving the care they need to thrive.
6 Tips to Make Moving Seniors Easier
It's important for the adult children, the elderly parents and the assisted living staff to work together as a team to ensure a smooth transition to the community. Planning a move can be a stressful situation to anyone, and when the thought of downsizing a home and easing into a new lifestyle are also included, it can become a difficult situation for all those involved.
Here are 6 tips for moving elderly parents into assisted living:
Offer help with going through belongings. It's important to make sorting through a senior's items a family affair. Remember, moving to assisted living means elderly parents will have to make some decisions about their belongings, as there most likely will not be as much storage space available in their new home. To help ease this process, go through items together, deciding what can go with them, what can get designated to family members as keepsake items, and what can go into a self storage unit.
Ask the assisted living community for a floor plan. If the community has floor plans of their rooms available, it will be easier to see exactly how many items can make the move. Map out where furniture and belongings will go to make moving day a bit less stressful.
Provide help packing. After a floor plan has been obtained, keep the size of the room in mind so only items that will fit in the space will make the move. Renting a self storage unit during the packing process allows for quicker decisions to be made, especially when time is of the essence.
Create a familiar, homey space. Bring along cherished items, like a favorite piece of furniture or cozy blanket, plus some personal items like photos, knick-knacks and artwork. This way, the room will feel comfortable and familiar right away.
Don't become a stranger. Stay connected with aging loved ones after the moving day. Check in regularly and try to visit as often as possible, especially in the first few months after the move. At the same time, encourage loved ones to build new relationships with their neighbors in the community.
Focus on the benefits assisted living offers. When talking to elderly parents about moving to assisted living, make sure to focus on all the positive aspects of the community. They'll enjoy a maintenance-free lifestyle in a personalized living space, social opportunities to make new friends, delicious meals, help with daily living activities, and plenty of other services and amenities designed to make life easy.
National Storage have a variety of sizes of storage units available at our locations in Michigan and Ohio for all your moving and household storage needs. Contact us today to learn more.
More From National Storage