Thanksgiving in Detroit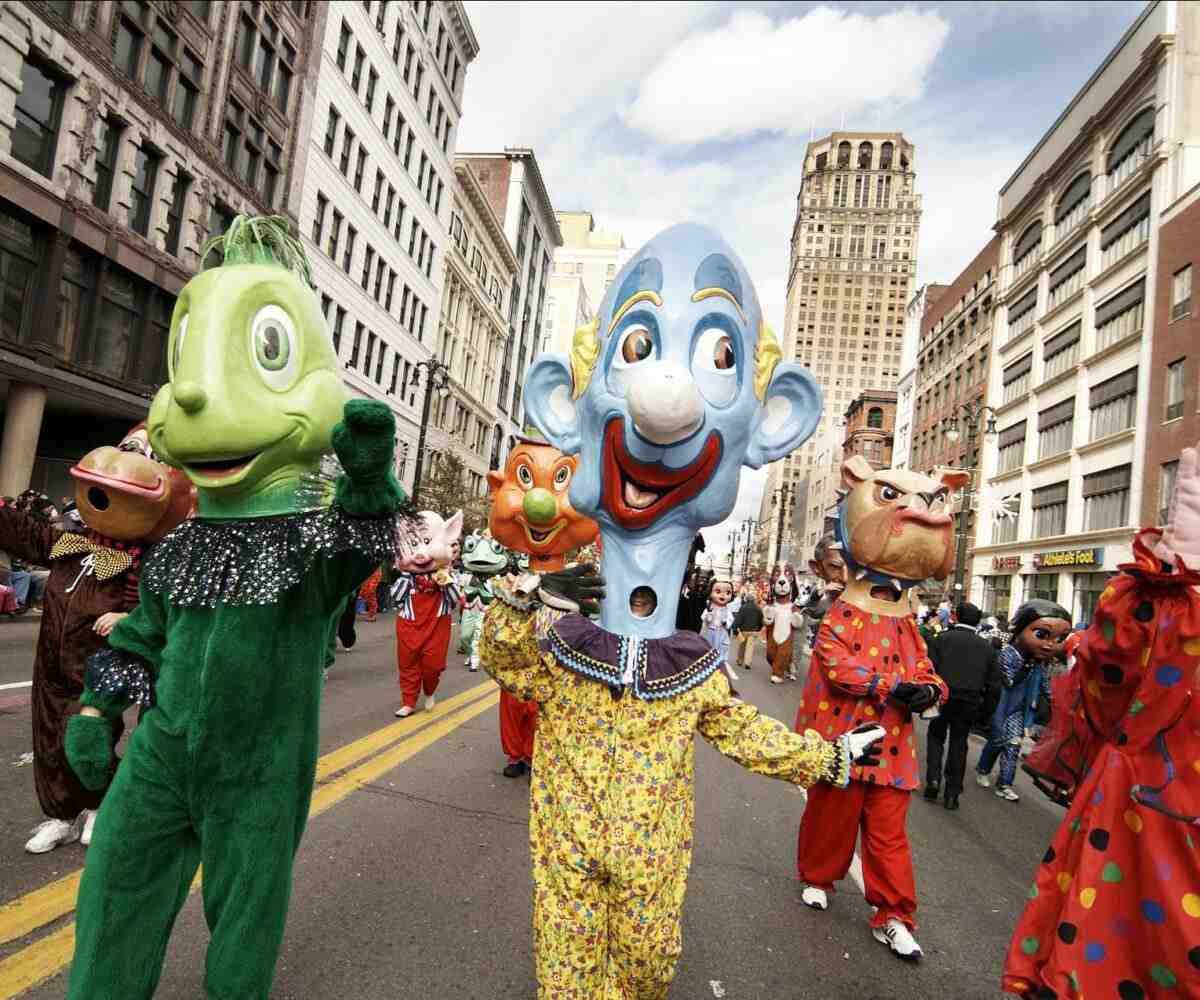 Next week we celebrate Thanksgiving; a holiday meant to be spent with our loved ones, enjoying a veritable feast and counting all our blessings. For most families, Thanksgiving day includes traditions passed down from generation to generation, from the recipes enjoyed each year to even the seating arrangement around the dinner table.
Even Detroit has a longstanding tradition: America's Thanksgiving Parade.
For over eight decades, the parade has marched for three miles down Woodward Avenue, starting at Kirby and ending at Congress in downtown Detroit. The parade is free to attend, although there are some grandstand tickets available to purchase at $40 per ticket. This year, the co-grand marshalls of the parade will be Ice Dancing Olympic Gold Medalists Meryl Davis and Charlie White, University of Michigan students and longtime Detroit residents.
Back in 1924, J.L. Hudson's in Detroit and Macy's in New York City both launched parades that became national Thanksgiving traditions. For many years, Detroit's parade ended outside the now-demolished flagship J.L. Hudson's store and brought the official arrival of Santa to the city. Hudson's ended its sponsorship of the parade in 1978, and after switching hands a few times, today the parade is organized by The Parade Co. and volunteers.
A couple notable things about America's Thanksgiving Parade: The parade has always included giant papier mache heads worn by marchers. It's said that Charles F. Wendel, the display manager at Hudson's, was inspired after a trip to Italy where the big heads were prominent figures in carnivals in Venice. Also, in 1990, a penguin balloon named Chilly Willy pulled free from its handlers and floated 5,000 feet above Detroit throughout the parade. The balloon eventually landed in Lake St. Clair, about 25 miles away from the city!
The parade isn't the only way to celebrate Thanksgiving in Detroit, however. If you want to make room for the delicious feast you'll consume, you can take part in the 32nd Fifth Third Turkey Trot, the largest foot race in the state before the parade. Ann Arbor has its own version of the Turkey Trot as well, and encourages participants to come dressed up in their best ugly Christmas sweaters- you can even win a prize for the best sweater! Ann Arbor's race is followed by a party featuring Tom Turkey and Santa for the kids.
Maybe you'd rather leave the physical activity to others on Thanksgiving, though. Let your food digest and kick back to watch the Detroit Lions host the Chicago Bears at Ford Field at 12:30 p.m.  2014 marks the 75th year that the Lions host a game on Thanksgiving Day, and last year they won against the Green Bay Packers. Fingers crossed that they can bring another win this year!
Lastly, get yourself and your family into the holiday spirit by attending one of the many tree lighting ceremonies around the greater metro Detroit area the weekend before and after Thanksgiving.
If you have any questions about storage with National Storage, stop by any of our convenient locations today!
More From National Storage