Spring 2021 RV Road Trip Ideas in the Great Lakes Region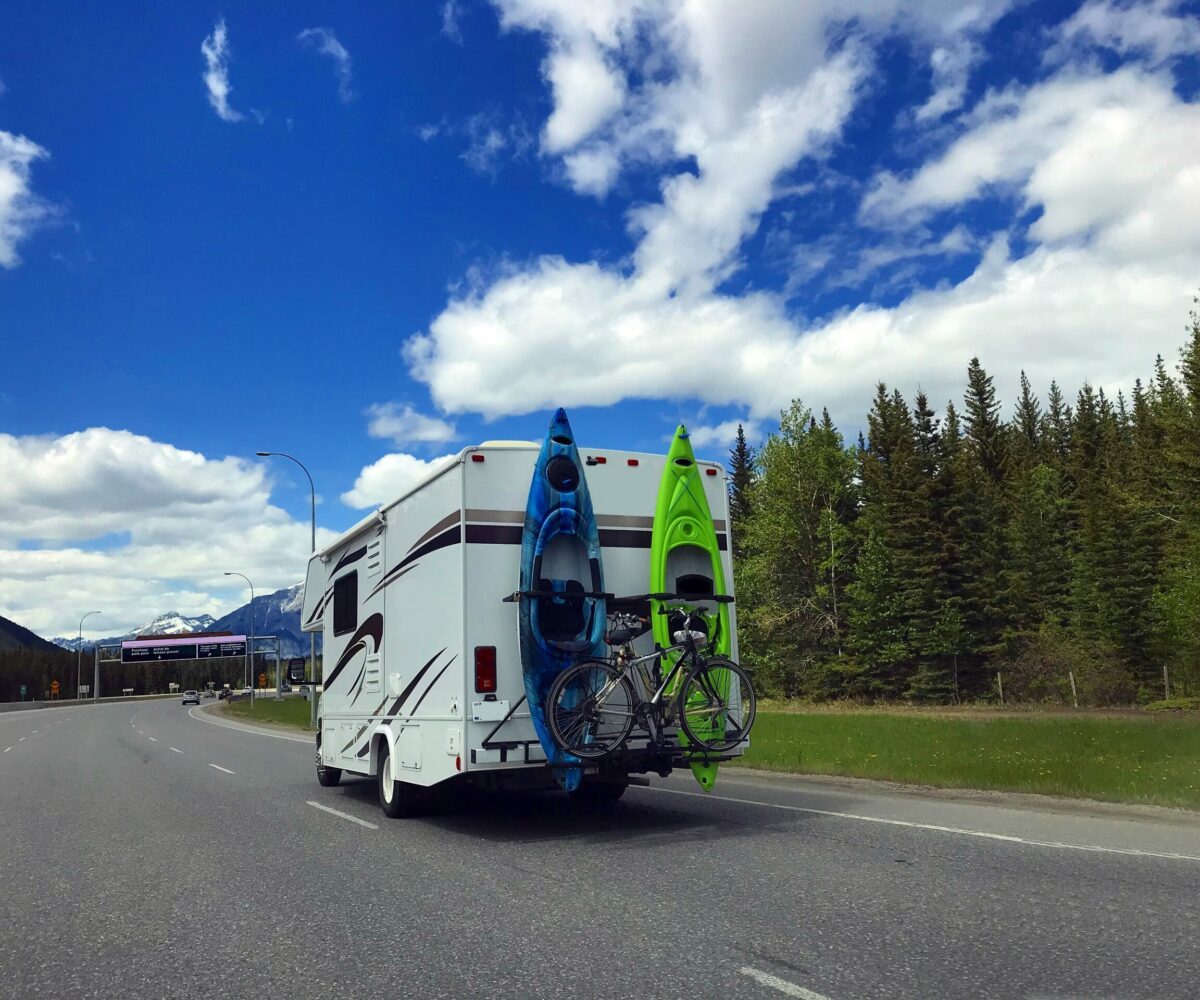 The snow is finally melting away (at least for now), and spring has sprung. Now that warmer weather has returned, make the most of it with an RV road trip around the Great Lakes. From checking out historic sites in Midland, MI, to enjoying the breathtaking sights of Isle Royale National Park, there's plenty to enjoy this spring while you ramble around the Great Lakes.
Looking for some inspiration for your adventure? The National Storage team has you covered. Check out our tips and ideas for an unforgettable RV road trip below. Plus, if you need a place to keep your gear (or even your RV!) after roaming all over the region, you can depend on our convenient storage units and vehicle parking spots.
Create a Timeline for Your Trip
The Great Lakes region comprises five lakes: Huron, Ontario, Michigan, Eerie, and Superior. Depending on which areas you want to see and where your starting point is for your RV trip, your Great Lake excursion could last between a few days and an entire week. In fact, to travel from Niagara Falls (near Lake Ontario) to Lake Superior-based Duluth, MN, would take 25 to 27 hours of non-stop driving.
If a nearly 30-hour, week-long road trip is more than you'd like to sign up for, take your time and enjoy the scenery with a day or weekend trip to one or a few of the Great Lakes, such as Lake Huron and Lake Eerie.
Not familiar with the Great Lakes region? Google Maps is your new best friend.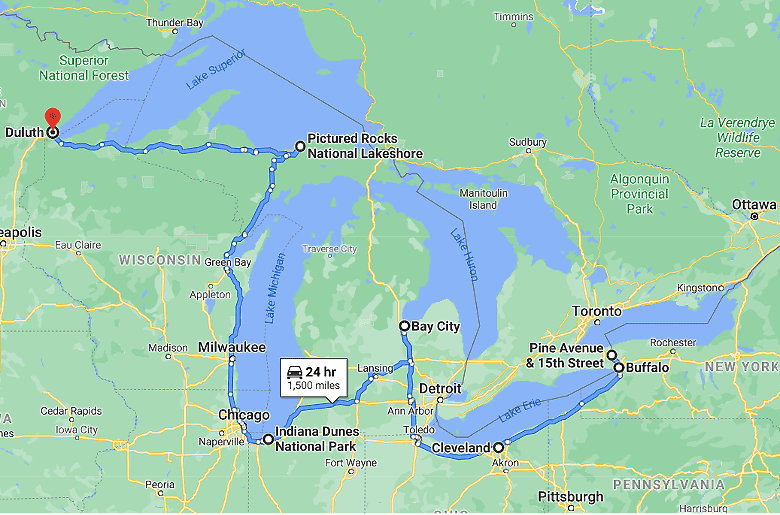 Know What Kind of RV Adventure You Want
Although the idea of dropping everything and taking an impromptu trek in an RV is romantic, you may find yourself feeling overwhelmed and drained if you don't go into your trip without a tiny bit of planning.
It's important to know what you want out of your RV road trip. Do you want to relax on the shore of Lake Michigan and disconnect for a while, or are you ready to kayak to your heart's content around Lake Ontario? Even if you prefer to be relatively spontaneous during road trips, simply knowing whether you want a relaxing getaway or refreshing adventure could improve your time around the Great Lakes.
Pack Appropriately for the Weather
Spring around the Great Lakes is a bit different from spring in more southern parts of the United States. While afternoons are relatively warm, you can expect much cooler temperatures in the early mornings and late evenings. Depending on how long your trip is, be sure to pack enough layers to help you adjust to the changing weather throughout the day.
A good variety of clothing items to bring for an RV road trip around the Great Lakes includes:
T-shirts
Tank tops
Hoodie or fleece
Shorts
Jeans
Hiking boots
Water shoes or sandals
Want to save some space when packing your RV? Invest in convertible hiking pants and shirts! As the temperatures rise, just unzip your pant legs and sleeves to convert your hiking pants and long-sleeved shirt into shorts and a tee. Who says you need to sacrifice style for comfort?
Do Some Research on RV Campgrounds
Nothing can throw off your road trip's groove faster than having to stay at a noisy, poorly-kept RV campground. Alternatively, if you're expecting electrical hookups and water resources and find yourself at a "bare necessities" campsite, you'll be an unhappy camper.
Before you hit the road, hop on your computer and research potential spots to set up camp during your adventure. Know which features each campground offer—such as water reserves for showers or electrical hookups to help you keep your phone or laptop charged.
Consider Boondocking over Traditional RV Camping
Want to go off the grid during your Great Lakes adventure and save a little money? Rather than bunker down at an RV campground, try boondocking outside of an official site for free. Unlike developed campgrounds and RV parks, boondocking gives you the chance to enjoy a quieter, more relaxed camping experience in your RV.
Keep in mind, however, that boondocking isn't for the faint of heart; you won't have access to electricity, plumbing, or sewage the way you would at traditional RV campgrounds. Plus, you have to boondock on public camping areas.
Thankfully, Michigan has plenty of great areas for boondocking, including:
Cooper Creek Road (Nordhouse Dunes Wilderness)
Green Road Dispersed Camping (Nordhouse Dunes Wilderness)
Marzinski Horse Trail & Campground (Huron National Forest)
Hovey Lake Campground (Hiawatha National Forest)
Popular Landmarks and Sites Around the Great Lakes
No one wants to find out about must-see landmarks and historic sites they've missed after they've wrapped up their road trip. Discover some popular points and areas of interest around the Great Lakes, such as:
RV Storage Solutions in Michigan and Ohio
No matter where you travel around the Great Lakes or for how long, every road trip eventually must come to an end. If you're not looking forward to your RV taking up valuable driveway space when it's time to go home, there's a solution: RV storage from your local self storage facility. Whether you've got a small camper or a full-sized RV, our parking spaces are perfect homes away from home for your vehicle storage needs.
Look forward to the end of your RV road trip, too, with RV storage spaces in Michigan and Ohio from National Storage. Find a storage facility near you, give us a call, or rent your parking spot or another unit online today!
More From National Storage